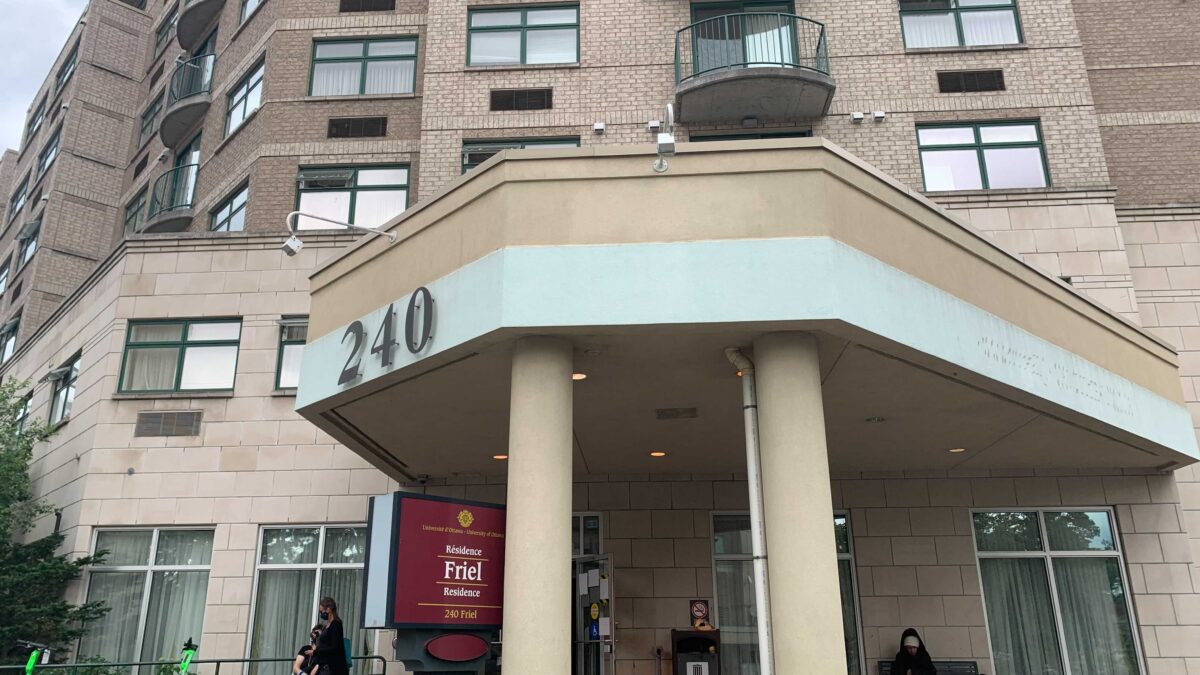 The Cornerstone Women's Shelter has found a temporary location after being evicted from the University of Ottawa a month earlier than expected.
A community centre in Alta Vista will accommodate the more than 100 women and gender diverse folks in need of a bed. Despite being grateful for the reprieve, Sarah Davis, executive director of Cornerstone Housing for Women says a long-term solution is needed. 
"We're very grateful for Coun. Jean Cloutier and his constituents for welcoming Cornerstone into the neighbourhood," Davis says in a statement. "But we need to emphasize that we can't just keep shuttling women from one temporary spot to another. They're with us because they're vulnerable and need our support in the short term but the long-term solution they need is safe, supportive permanent places to live."
The shelter will provide food, showers, dining space and access to computers, Wi-Fi and television.
COVID-19 restrictions forced the shelter to seek additional space to maintain distancing inside. Davis says that many factors from COVID-19 have caused people to need shelters.
"As we understand it, the increase in homelessness is primarily due to job loss, inability to stay with family and friends due to the pandemic, and the breakdown of partnerships during the pandemic," she says. 
The shelter had arranged for accommodation at the University of Ottawa. They have been occupying the space since December 2020 and planned to remain there until the end of July this summer. With classes resuming in person at the school this fall, the university says in a statement that it needs the space for students returning in the next two months.
Even though COVID-19 restrictions are loosening, and the province continues to roll out the vaccine, Davis says that the need for shelters will likely remain.
"There will always be a need for shelters providing emergency beds and essential services, as well as transitional places for women to live that are stable, dignified and offer case management support," Davis says.
Since December 2020, Cornerstone has seen its numbers double, from 60 women at the location on O'Connor Street to 125 at the university.
Cornerstone received notification of their eviction from uOttawa early June, giving them only a few weeks to find a solution. While residents are living at the university, their location at O'Connor is undergoing renovations. The site in Alta Vista will hopefully hold them over until that location is updated.
---
More Stories