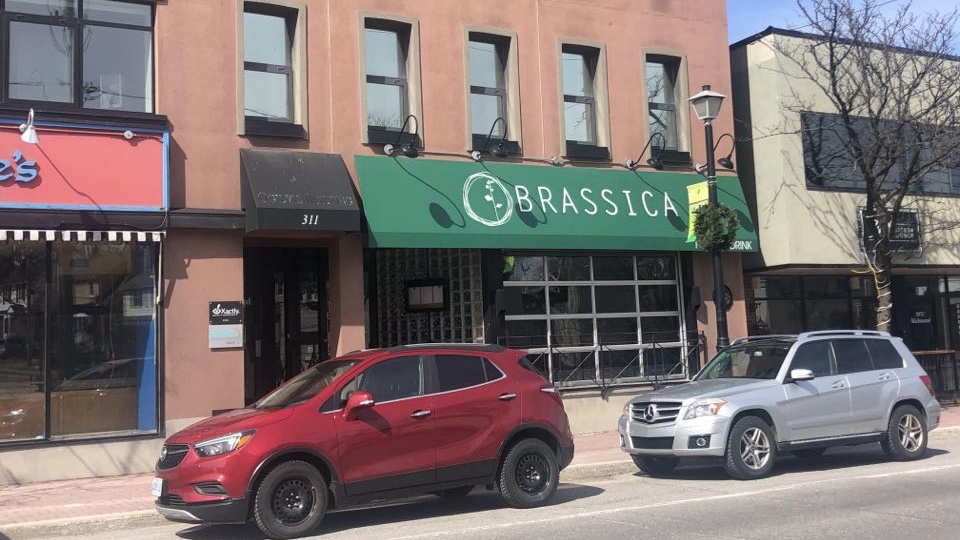 The COVID-19 crisis has forced many businesses to close their doors amid government concerns about public health and safety. Restaurants are struggling, but for a handful of local dining spots that just opened or were preparing to launch, the pandemic could not have come at a worse time.
With the high initial costs of starting a restaurant and little to no profit in the early going, there is a lot of initial uncertainty for the entrepreneurs behind these ventures and their employees.
Maggie Muehlen and Arup Jana, a married couple and co-owners of the new Westboro restaurant Brassica, are feeling the strain.
On Jan. 25, about one year after a fire destroyed Allium — the restaurant the couple had operated on Holland Avenue for 15 years — Muehlen and Jana opened Brassica. Less than two months later, physical distancing measures brought on by the spread of COVID-19 have forced them to close their doors once again.
When asked how she feels about being forced to close two restaurants in just over a year, Muehlen said: "Just extreme devastation and that there's nothing you can do."
Muehlen, the manager, and Jana, the head chef, partnered with Vittoria Trattoria — a Byward Market restaurant that was also recently devastated by fire — to open Brassica on Richmond Road.
That was a good plan. The couple avoided a lot of the upfront costs that usually come with opening a restaurant without that kind of partnership. For example, they didn't need to set up a commercial kitchen from scratch because they moved into a building that was previously used as a restaurant run by Vittoria Trattoria.
"This was a rare opportunity that arose," said Muehlen. "There were some initial costs, but nothing compared to what other people have to pay to start up a business."
The average startup cost for a restaurant is about $275,000, or more than $3,000 per seat for a leased building, according to accounting company Sage.
Even with that early help, Muehlen said she doesn't think they will be able to stay afloat, even though the closure is temporary. "We still have rent and bills to pay with absolutely no income coming in."
Muehlen and Jana decided against offering food for takeout. "We just felt it was more appropriate to encourage people to stay home and stay safe," said Muehlen.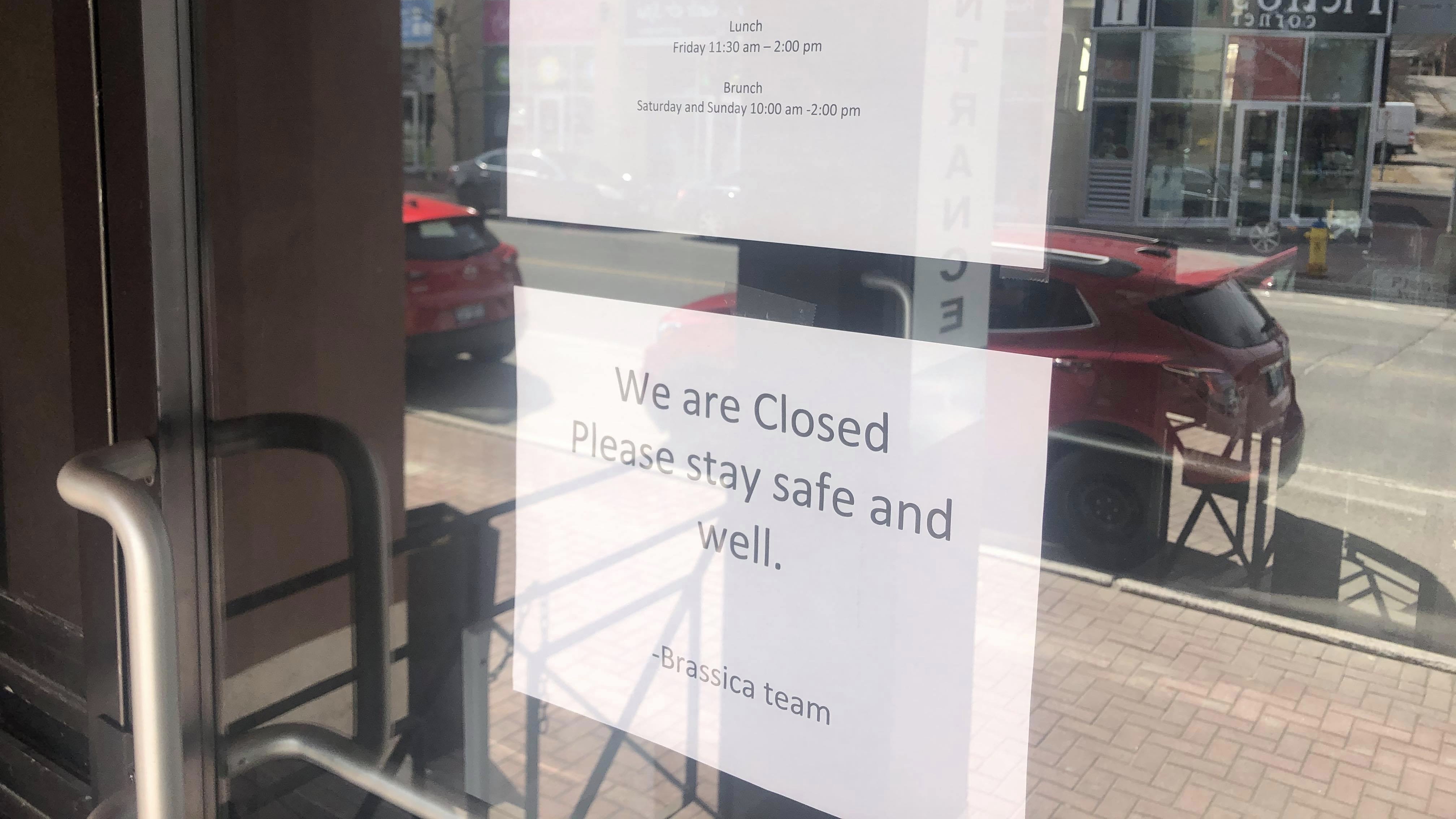 The federal government recently announced funding for small businesses during the pandemic, but Muehlen said she doesn't think it will apply to new businesses since there is not a lot of capital or sales to base the subsidies on, having just opened.
"Who knows? Time will tell. The government's been amazing about trying to support us all as individuals and small business owners — so hopefully . . . "

Maggie Muehlen
Many other restaurants were slated to open this spring, but will have to postpone their plans.
Aiana, a gourmet restaurant downtown, was set to open its doors in April. Arlo, on Somerset Street, was also supposed to open this spring.
Giulia, an authentic pizza restaurant, and Shelby Burger — both run by the El Camino restaurant group on Elgin Street — will also have to wait.
"Ottawa's an amazing city and we are very good at supporting each other," said Muehlen. "We will get through this."
Patrick Morin, the owner of The Great Canadian Poutinerie — a popular take-out restaurant in the city — is in a similar situation to Muehlen and Jana.
Morin first set up shop in Vanier in 2014. But over the years, his business has expanded with new locations in Orleans and, most recently, on Bank Street. That outlet opened just last month.
The industry veteran said that typically, when opening a new store, he has a financial "cushion" in place in case anything unexpected happens.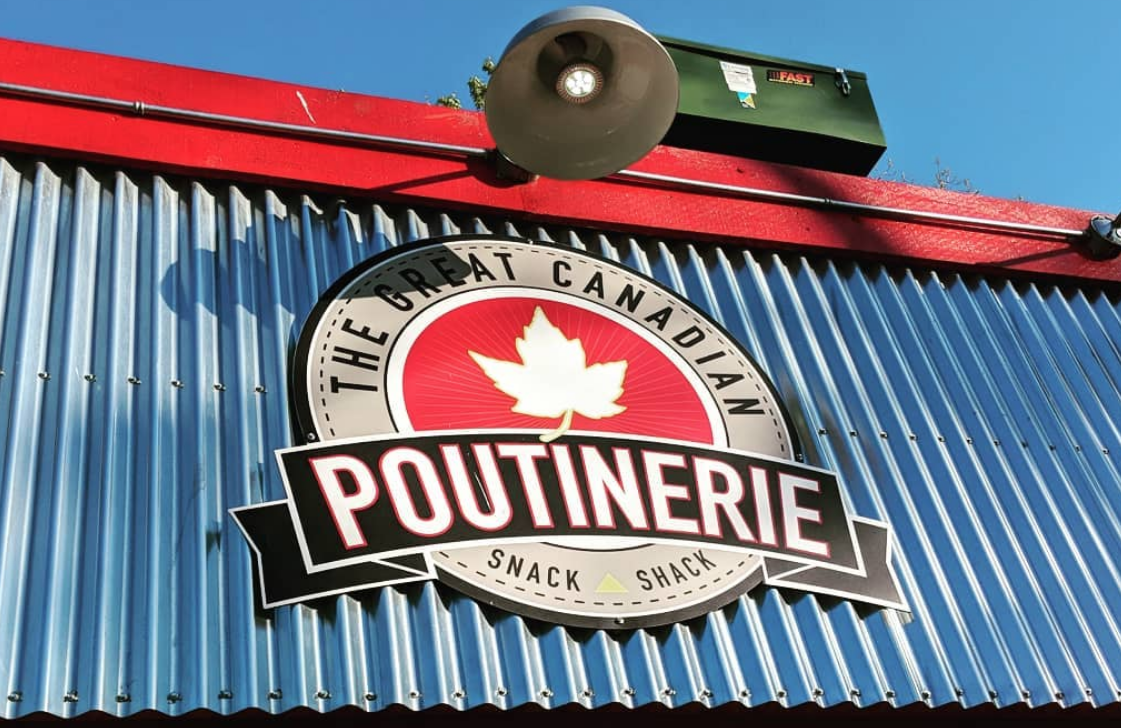 "With this new opening we went a little overboard on the spending to really make the place look nice, and don't have that cushion," said Morin. "It's causing a little stress now."
With growing concerns of COVID-19 and government officials advising the public to stay indoors, Morin says the pandemic couldn't have come at a worse time.
"Everything with the virus escalated so quickly. It definitely came as a surprise to us."

Patrick Morin
On top of the many anxieties and concerns local business owners have when opening a new location, Morin said the pandemic has made it even more difficult to get customers to purchase food from his restaurant.
Ottawa Public Health is recommending all residents of Ottawa practice physical distancing to decrease transmission of the virus by limiting close contact between people. This necessary precaution has ended business-as-usual for all restaurants in Ottawa and across Canada.
Morin says to supplement the loss of in-store customers, he has switched to managing orders through online delivery apps.
"The problem is that it's very expensive," said Morin. "So far, only SkipTheDishes has offered some cuts to us, which have really helped, but we've heard nothing from DoorDash or Uber Eats."
SkipTheDishes is offering restaurants a 30-day support package, which includes a rebate on commissions on every order placed.
Morin said closing his doors just isn't an option.
"The only reason we would close is if one of our workers gets sick, because we can't risk the health of our employees or the public," he said.
Even so, the choice may be out of his hands as the government could choose to close restaurants altogether as part of the expanding effort to prevent the spread of the virus.
"If the government says to shut down, I would be struggling like many other businesses in Ottawa. I might even have to downsize," said Morin. "Luckily I have more than one location to fall back on."
An essential service
So far, the Ontario government has deemed restaurants an essential service, meaning they can stay open as long as they only offer delivery or takeout. But many restaurant owners are losing money regardless.
"My heart breaks for these restaurant owners. A lot of them are small, family-run companies," Ontario Premier Doug Ford said during his daily briefing at Queen's Park on April 2.
Ford said aiding restaurant owners during this crisis "would cost billions," but he said he planned to raise the issue when the country's premiers next speak to Prime Minister Justin Trudeau.
"I will emphasize this and see if we can get more funding for restaurant owners," said Ford.
Morin says he hopes the government will continue to acknowledge restaurants as an essential service during the crisis.
"We're keeping people fed," he said. "When people come to us for food, that's one less person at a crowded grocery store."
Despite his growing concerns about his restaurant's future, Morin says he's glad to see people heeding the government's warnings and staying at home.
"I think Ottawa is doing a great job, I'm really happy everyone is staying inside," said Morin
---
More Stories