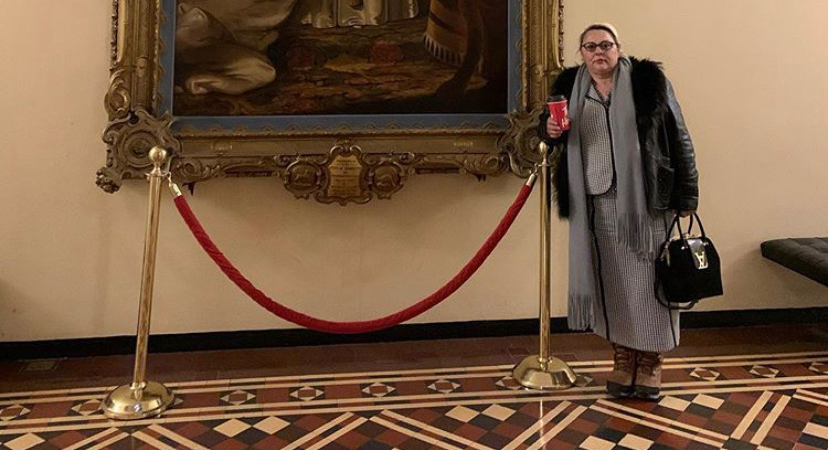 For many Ontarians, the constant worry for loved ones' safety prompted by the coronavirus pandemic is new. For one Ottawa family, the unknown is life as they know it. 
Roksana Hajrizi has been fighting her mother's deportation to Poland since mid-2019. Now, with COVID-19 declared a pandemic, two sisters are desperate to keep their mother in the country.
On Tuesday, they caught a break. Canada announced a three-week pause on deportations. The Canada Border Services Agency website said this happens when "general conditions pose a risk to the entire civilian population." 
Celina Urbanowicz has been in Canada for 23 years without status and is in the process of being removed to Poland. The family fled to Canada as Roma refugees in 1997.
Urbanowicz is in her 60s and unable to read or write in English. Hajrizi, 26, and her sister, Camila Ovo, have received approval to remain in Canada on humanitarian and compassionate grounds. Their mother has not received a decision.
Hajrizi fears that on top of her mother's inability to support herself during a pandemic, she could be discriminated against because she is a Roma woman. Romani people have been victims of violence in parts of Europe, including Eastern Europe.
Urbanowicz was disowned by her family when she left Poland and the family is unsure where she will go if she is deported to her birth country, Hajrizi said.
"My mom is my best friend. I think she's the best mother in the whole world. I don't know what to say about her. I mean, she's the air I breathe," she said.
Poland suspended all international flights and trains on Sunday but announced travel by car into the country was still permitted, although all those who enter Poland will be required to self-quarantine for 14 days.
Hajrizi feels that her mother wouldn't be equipped to protect herself against coronavirus if she is forced to return to Poland.
Urbanowicz's husband was deported to his native country Kosovo in June 2019. His family was killed in the Balkan Wars and until recently he was living in a garage. Currently, the family does not know where he is staying, or if he has shelter.
Carleton Political Science Prof. James Milner was unsure what air travel restrictions would mean for deportations, but said the main issue is access to health care during coronavirus. "If an individual three weeks from now is removed to a country where they face a 14-day quarantine, what are the conditions of those quarantines? What access would they have to medical care?" Milner said.
Hajrizi said the pause will allow more time with her mother while they await a decision on her application to remain on humanitarian and compassionate grounds.
"Potentially it could be a win because it gives me more time, but realistically living in the unknown day-by-day regardless, it's still a fear I'm facing," Hajrizi said.
Milner attributes the pause mainly to hurdles on the ground. Canadian officers are unable to assess conditions overseas, and this restricts deportations, said Milner. "The machinery of deportation relies on the industry of travel. There are all kinds of practical limitations on what's going to be possible, not to mention the legal constraints," he said.
"If there's an ongoing assessment of conditions in Canada, and what parameters need to be developed for safe movement in a Canadian context, the same is true overseas," said Milner. In the meantime, families should use social media networks to raise awareness and to secure photo documentation of conditions overseas, he said.
Hajrizi has amassed a network of more than 600 allies through a Facebook group, Justice for Celina. The page is running a call to action urging followers to phone or email political leaders on behalf of her family.
''I'm trying so hard right now to reach out to folks, because right now everyone is self-isolating, and the majority of folks are at home. I'm trying to say hey, now you can have a glimpse of how I've been feeling for the past eight months … what it's like to have fear in your heart worrying about a loved one's safety," she said.
For now, the road ahead remains unclear. "The situation is evolving; this is new territory in terms of the way Canada's borders function," said Milner. "Real prudence needs to be taken in terms of the time to re-start deportations."
There is a history of discrimination and violence directed against the Romany people in Europe.
During the Second World War, more than 500,000 Romani were killed by Nazis and collaborators. The Trudeau government described that as a genocide and "unspeakable violence" that made the Romani the "ignored victims" of the war, last year on Romani Genocide Remembrance Day.
---
More Stories