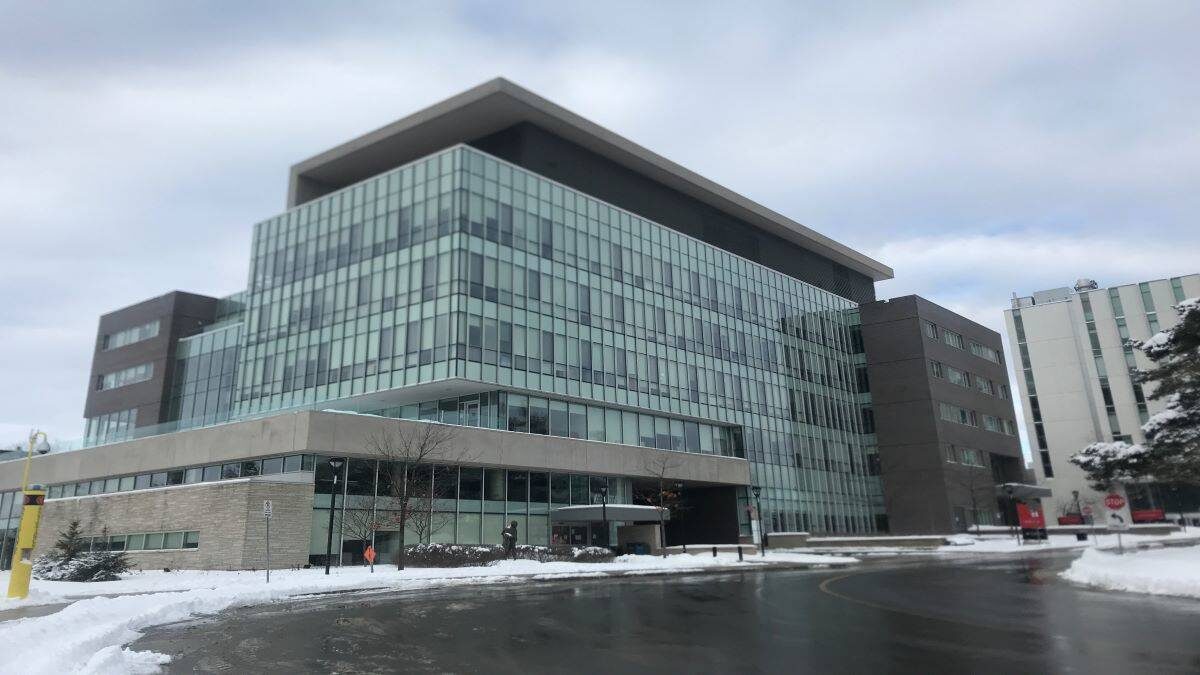 Between mental health, COVID-19 and financial obstacles, some undergraduate students are finding it difficult to complete their degree within the 'standard' four-year timeline.
Gabby Calugay-Casuga is a third-year student at Carleton University who chose to take a year off in the middle of her journalism and humanities degree.
Calugay-Casuga said she loved school in her first year when classes were still in-person but when classes moved online during the pandemic she said she began to struggle. 
When the university announced in the summer of 2021 that students would only be partially returning to campus in the fall term, Calugay-Casuga decided to take a year off from her degree to work until she could return to classes in-person.
In a survey by Statistics Canada early in the pandemic, 92 per cent of students reported some or all of their courses were moved online. Additionally, 10 per cent of students said they were unable to complete some or all of their courses.  
Calugay-Casuga said after finishing her second year of university online she was burned out and frustrated with the online learning environment. 
"I just felt like I couldn't engage with the content in a way that was helpful to me," she said. "And especially when this is what I want to be doing with my life, it was very frustrating."
Calugay-Casuga said she felt taking a year off would help protect her mental health.
"Your education is supposed to serve you, not the other way around," Calugay-Casuga said. "And it's something I've struggled a lot with, internalizing that type of feeling."
The current generation of post-secondary students is also facing rapidly increasing rent prices as well as the steady increasing cost of tuition.
While some of the initial stress dropped after the federal government announced the Canada Emergency Student Benefit (CESB), the same Statistics Canada study found that 48 per cent of post-secondary students still expressed concern over paying their tuition, which has been rising steadily for many years, even more so for international students.
Michelle Fotheringham is an advisor for undergraduates in Carleton's Azrieli School of Architecture and Urbanism. She says students shouldn't feel too much pressure to finish in four years.
"It's just a matter of what works best for the students in order for them to acquire the degree," Fotheringham said.
For students in her department taking a co-op placement as a part of their degree, four years is most often not possible because of the additional time added on during their work term. However, even for those students for whom graduation in four years is possible, Fotheringham said it is only a guideline for graduation. 
"They do what they need to in order to succeed," Fotheringham said.
Students may take some comfort in the fact that even before the pandemic it was much more likely for undergraduates to complete a degree after six years of enrolment vs. after four years. According to Statistics Canada data, in 2012/13 (the most recent year for this data) about 45 per cent of undergraduates completed their degree four years after enrolment, versus nearly 72 per cent after six years.
"Although the 'typical' length of an undergraduate degree program is four years, program lengths vary, and many students take longer than four years to complete their degrees," said one article from Statistics Canada.
Kevin Caswell has fourth year standing at Carleton but is in his fifth year at the school.
Caswell said when he first got into university he struggled getting used to a full course load.
Many students choose to take three to four courses a semester instead of the standard five to ease their workload, Caswell said.
He said as a student it is important to know your limit, whether that means taking five to six courses a semester or only two or three.
"At the end of the day, education is about learning," said Calugay-Casuga.
"If you're feeling overwhelmed and you're not getting what you need out of your education, then it's probably time to take a look at how you want to approach it."
---
More Stories