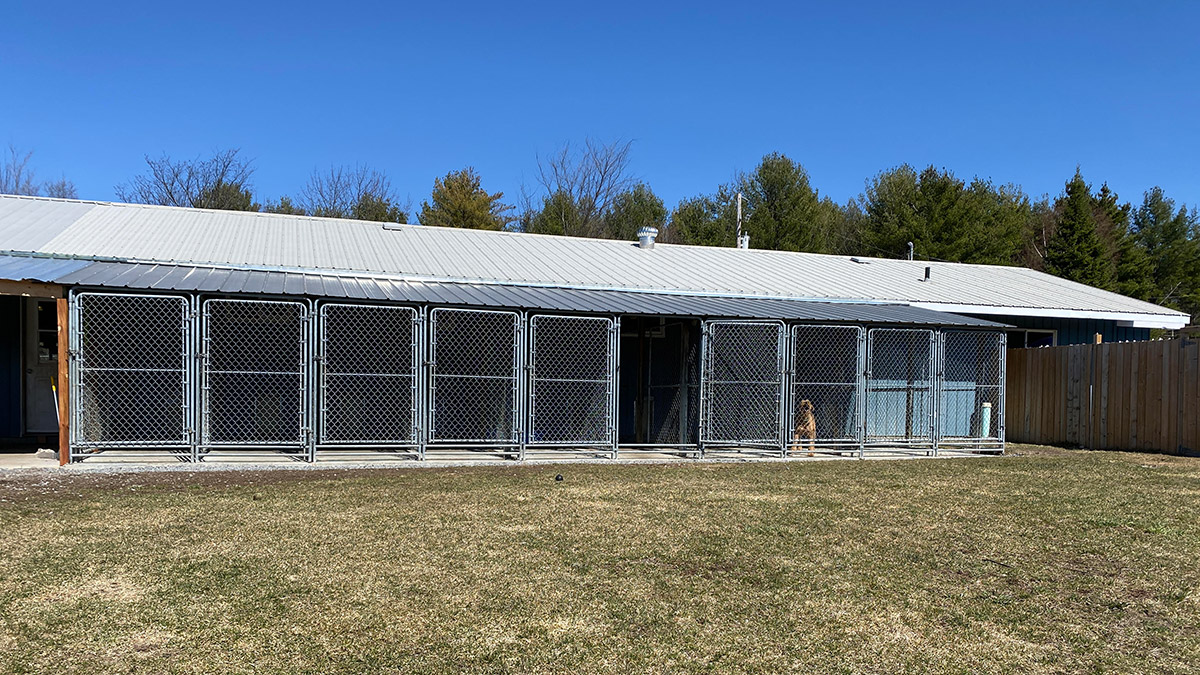 Tracy Murray used to walk amid an uproar of dogs barking with excitement to see her at Kinburn Kennels.
But when she walked past the cages after COVID-19 restrictions began last year, it was quiet.
"There were tears in my eyes, like this isn't right; it doesn't feel right," said the owner of Kinburn Kennels, a dog boarding facility in Ottawa's rural west end.
Pet boarding businesses in the area have joined the long list of companies across Canada struggling during COVID-19.
People are travelling less. And working from home remains a common pandemic practice. So pet owners don't need to drop off their furry friends at boarding facilities nearly as much.
The owners still standing face difficult decisions, harbouring some hope about what the summer and widespread vaccinations could mean for pet boarding.
In the meantime, they face deficits and lay offs.
"It's been absolutely dead," said Peter Finlayson, owner of Hwy7 Pet Retreat in Ashton. "The kennel business, it's losing money every month between the taxes and the hydro and all the bills."
Finlayson temporarily closed his business which offers cat and dog boarding, daycare and "spaw" treatments in November and reopened again in late March.
"We were debating if we were just going to shut down completely or stick it out," said Finlayson. He added he's banking on kennels getting swamped when the pandemic ends because of an increase in pets purchased in the past year.
Another dog boarding facility off Hwy. 417, Dogs at Camp, also closed temporarily between late March 2020 and June. There was some business for a bit, said owner Cheryl Caswell. She said she reached about half capacity with dogs during the summer because owners went on camping trips or wanted newly adopted puppies to socialize at her daycare.
That number dropped to about one or two dogs staying overnight come September. Caswell said she'd have sunk into deep debt heating her barn when colder temperatures arrived if she'd kept the facility open.
"I wasn't sleeping at night," said Caswell. "My staff had jobs, then they were laid off again . . . I made a business decision for financial reasons to close — and for my own sanity to close, because the stress was way too much."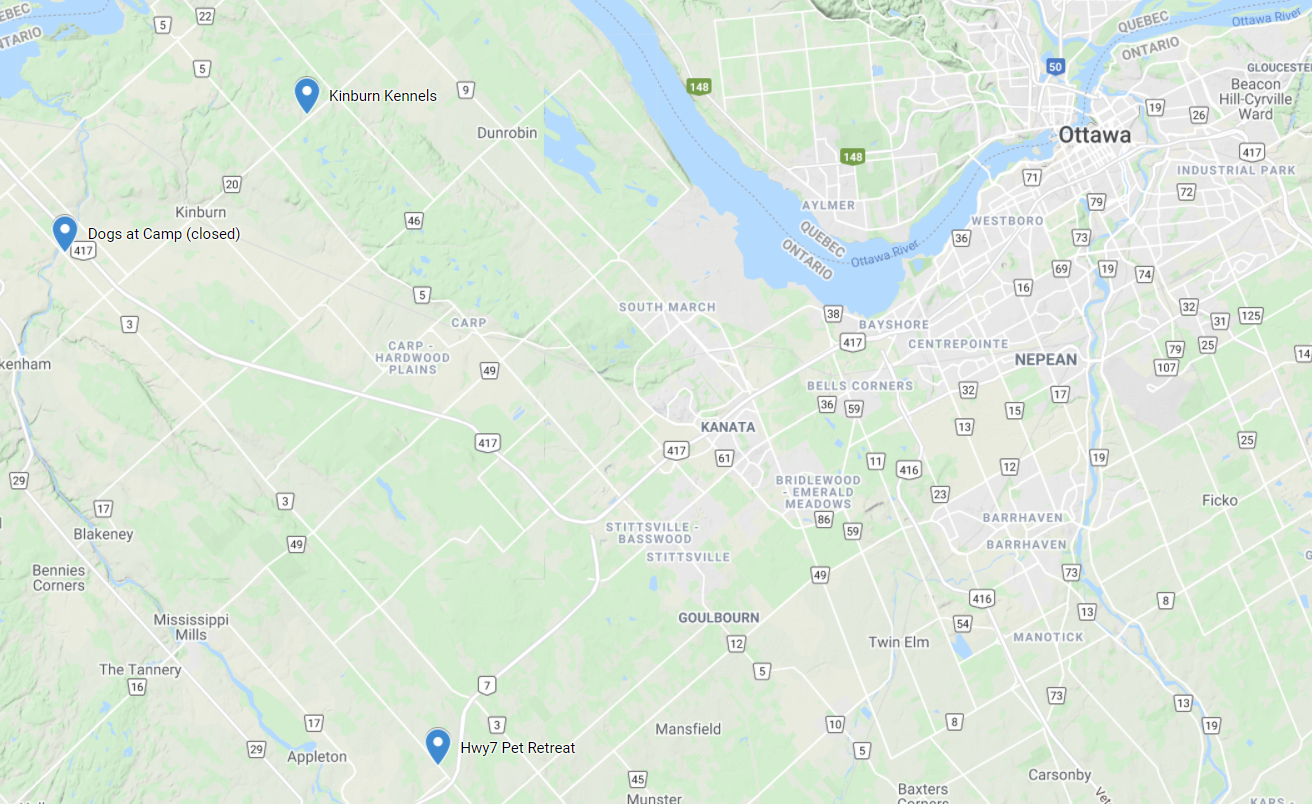 Dogs at Camp shut on Dec. 31 after the second provincial lockdown was announced. Caswell said the reaction from the community was overwhelming. She has since launched Happy Hearts Dog Adoption Services to match adopters with the best dog for their lifestyles and prepare them for the transition so canines can live carefree without needing re-homed.
Murray said she tries to be positive about the lack of business because it means the community is following public health guidelines. But the situation at Kinburn Kennels remains as it was in late March 2020. She now has about one to three canine guests daily compared to the dozens of dogs she hosted before the pandemic.
Kinburn Kennels went from four staff members to just Murray. Dogs that are being dropped off are mostly there when people are hospitalized or seeking temporary care.
"I'm seven days a week and I'm not on the payroll," she said. "I'm volunteering my time for the dogs that need to be here."
Murray and Finlayson applied for and received the $40,000 Canada Emergency Business Account loan. The interest-free loan is for small businesses and non-profit organizations. However, Finlayson said they went through the money quickly trying to keep staff and pay the bills.
Murray said she knows it will take longer to pay back the loan as the pandemic continues.
"If it's going to take me 10 years to pay that back, what's the point?" said Murray.
Finlayson and Murray say they will likely reassess their businesses in September and decide the best way forward.
"Business sense, there is no sense for me to be open, really," said Murray. "But I've got it; the facility is here. I can sit at home and do nothing or I can come play with dogs."
Owners are also keeping in mind what the pandemic means for pets growing up in the present circumstances.
"The animal needs time to leave the family as much as the families need time away from what they're stuck in right now, too," said Finlayson. "Dropping your dog off at daycare and socialization is huge."
Murray also mentioned she hosts anxious dogs who are now calmer with fewer canine pals around.
"I'm hoping that those ones, when we are busy again, they'll be, 'Eh, it's not so bad,' " she said.
---
More Stories