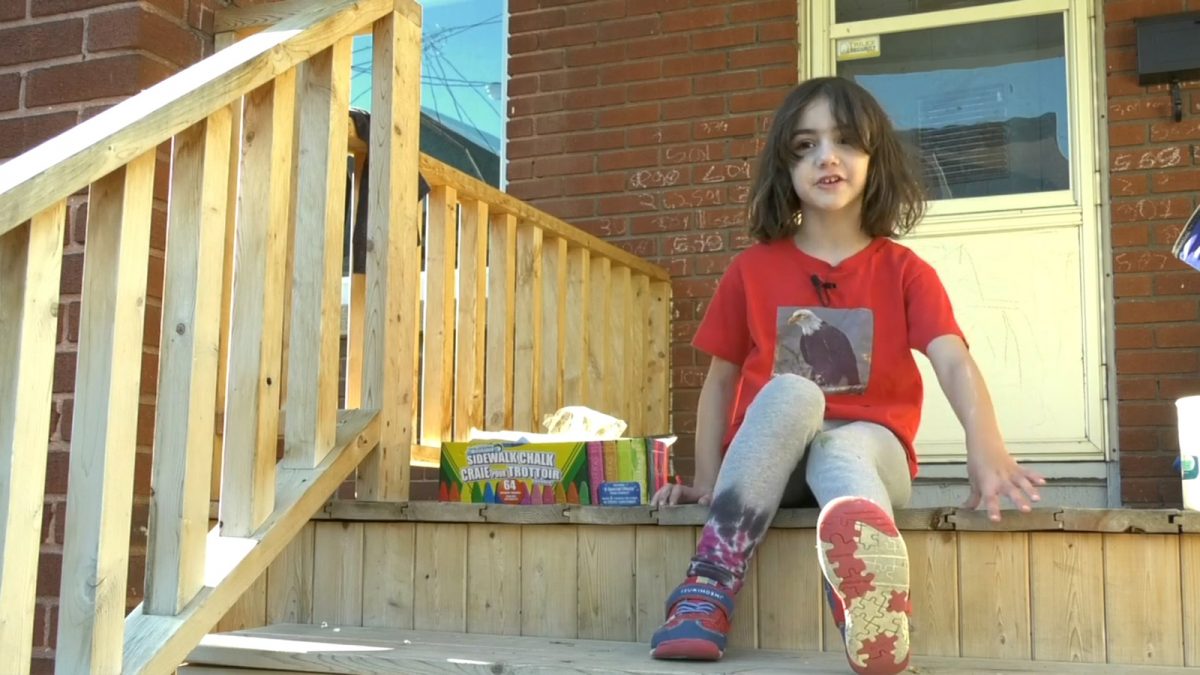 Produced by: Natalie Pressman, Julia Moran and Amanda Marsh
Five-year-old Libby Abella is decorating the streets of Centretown with creatures of all shapes and sizes. She's known by her neighbours for her chalk drawings of magical lands, kind messages, and her favourite: Pokémon. Her community watches the streets for her next masterpiece. Her neighbour, Kiavash Najafi, says Libby is a leader in community-building on their street. Her art inspires and brings people together, whether they be a friend or a passerby.
This story was originally broadcast on The 25th Hour on Oct. 4, 2018.
---
More Stories