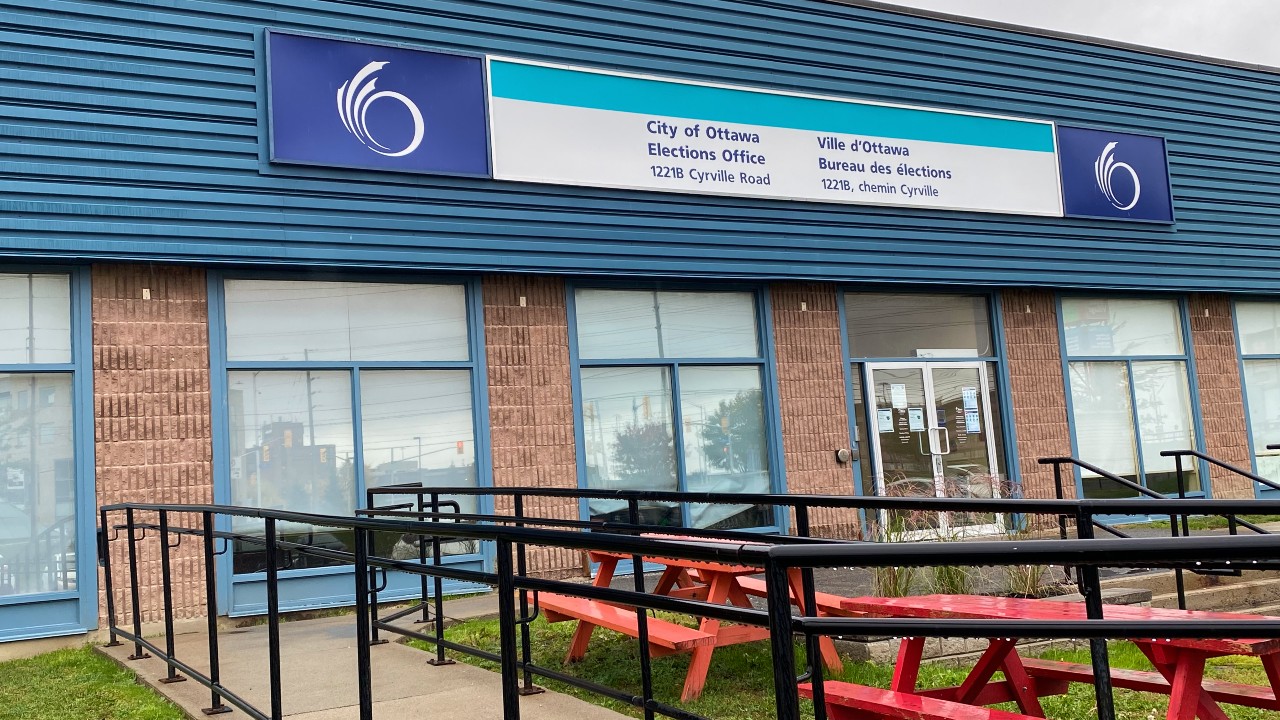 Ten candidates are campaigning cautiously — wearing face masks and staying two metres from voters — in a byelection for the Ottawa Council seat in Cumberland vacated by Stephen Blais. They say running for office in Ward 19 during a pandemic has changed everything from how debates are held to how they hand out pamphlets.
Six months ago, Blais became the Liberal MPP for Orléans. The municipal byelection was originally supposed to be called in March, but it was postponed until July because of COVID-19. Voting day is Monday, Oct. 5.
"The municipal level is what you use every day; the roads, the different services that the city offers. There are services that are actually offered to your neighbourhood and community," said Denis LaBrèche, one of the candidates for Cumberland
Voter turnout was 38 per cent for Cumberland in the 2018 election — but fewer residents tend to vote in byelections. (For example, the Rideau-Rockliffe Ward 13 byelection saw a 30 per cent turnout — 37 per cent voted in the 2018 general election.)
Door-to-door
Ottawa's easternmost Ward is home to 51,743 residents as of 2019, according to the City of Ottawa website. The ward contains rural and suburban areas, and has the highest francophone population of all Ottawa Wards: 35 per cent, according to LaBrèche.
Given the nature of the community, door-knocking is an important part of campaigning that many candidates say they have used, including Catherine Kitts, Lyse-Pascale Inamuco, Patrick Uguccioni and LaBrèche. All four said they followed public health guidelines at the door: wearing masks and keeping two metres between themselves and the residents.
"When knocking on doors, I always say I'm wearing a mask," said Uguccioni. "Even when someone opens the door, [I have] the proper distance between [me] and them."
Kitts ran in the 2018 election for Orléans Ward and finished second to Matthew Luloff. "In 2018, I really focused on door knocking and connecting with residents that way," she said. "I think that's why I was as successful as I was."
This time, Kitts and her team took extra precautions when door-knocking. In addition to wearing masks and maintaining a two-metre distance, Kitts said she put pamphlets in mailboxes instead of handing them out, to avoid direct contact with residents.
"We've all been very respectful of the Ottawa Public Health guidelines," Kitts said.
Social media campaigns
Given the unique circumstances of the pandemic, some candidates took up unique methods of community engagement.
Inamuco, for example, began a podcast series to address the concerns of the Cumberland community in an accessible and convenient format.
"It was interesting to discuss issues on a platform with people who are residents here," Inamuco said. "Sometimes you need to fight to get your voice heard, and defend the interests of your community."
Other candidates used videos to engage with residents. "I've done more videos of me talking to the camera," Kitts said. "That's actually been very effective."
Many candidates also used campaign websites.
The challenge of online debates
Debates are another way candidates typically engage with the community and address concerns. With indoor gatherings limited to 10 people in Ottawa, live debates have not been possible during this election.
Instead, Cumberland candidates engaged in two online debates: the Ecology Ottawa debate and the Rogers debate.
Some candidates found this online debate format challenging.
"There's those interesting challenges that everybody has been dealing with as many people have had to transition to working from home. It's definitely apparent in this election as well — just the challenge of having to pivot to a digital space," Kitts said of her experience at the Rogers debate.
Uguccioni found the online debates less engaging, as there were fewer opportunities to speak with residents and media before and after the debates.
However, candidate Craig MacAuley said they were positive experiences. "It's just easier to be at home, and it's easier for people to listen in too," he said.
"Campaigning is difficult at the best of times," Uguccioni said. "Getting around to everybody in the 75 or 80 [campaign] days will take a lot of work but it will be well worth it."
Some of the candidates — Yvette Ashiri, Jensen Boire, A. Bruce Faulkner, Mark Scharfe and Henry Valois — did not respond to Capital Current by publication time.
Cumberland residents: how to vote
Advance voting days took place on Sept. 28 and 29. Eligible voters in Cumberland still have the opportunity to vote from 10 a.m. to 8 p.m. on Oct. 5, at one of the registered voting locations. The city is asking voters to wear a mask and respect physical distancing guidelines when casting ballots.
---
More Stories