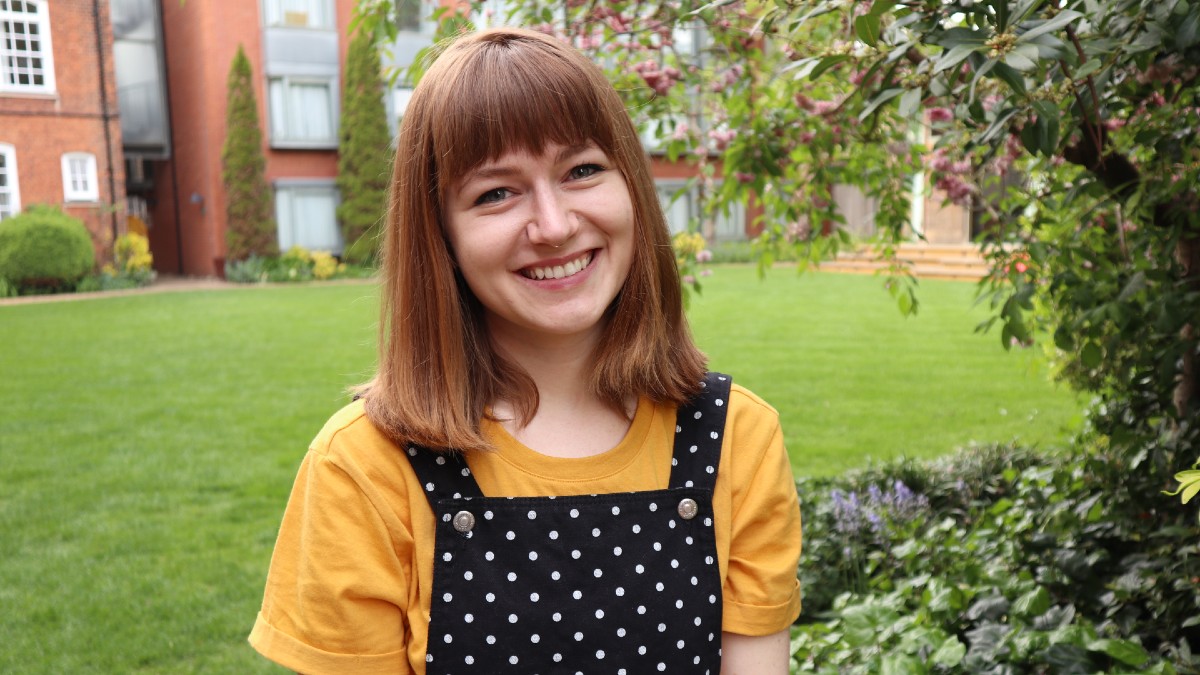 Capital Current is profiling people who are making a difference in our community in the series Faces of Change.
As the federal throne speech approached in September, there was some thought that the Trudeau government might pledge to introduce a universal basic income that would give every Canadian a minimum income so no one would go wanting.
It didn't happen, this time. But Chloe Halpenny is one Ottawa voice who continues to push for such an income and she wants youth to be heard on the issue.
The 24-year-old feminist is not shy about speaking up. From writing a column on the universal income issue to co-chairing the Ottawa Women's March, the Sault Ste. Marie native routinely steps up for marginalized communities. 
Halpenny's Master's thesis at Cambridge University on England took a feminist approach to Ontario's pilot project of a universal income. Since then, she has catapulted into the debatein Canada. "I wasn't a basic income advocate before – but it was impossible not to be after," Halpenny said in an email. 
She is now the vice-chair of the Basic Income Canada Youth Network, a group of Canadians under-35. "We deserve to be heard in conversations where decisions that will drastically affect our lives are made," Halpenny wrote in an opinion article published in the Ottawa Citizen in July. 
A basic income would help people in Ottawa live with dignity, Halpenny says.
For example, it might help people in Ottawa-Vanier and parts of Ottawa South struggle more than other neighbourhoods with child poverty. Both are among the 30 federal ridings with the highest child poverty rates in Canada, according to a 2018 study by Campaign 2000. About 30 per cent of children in these ridings come from low-income families.
"While Ottawa absolutely needs more than a basic income alone, this is something that would transform any city, Ottawa included," Halpenny said.
Taking the fight to the federal level is next, says Halpenny. Canadian politicians such as Winnipeg Centre MP Leah Gazan are pushing for a basic income. Gazan's Motion 46, reinstated in the new session of the House of Commons, calls for a guaranteed livable basic income for all people in Canada over age 18. 
When Halpenny is not busy fighting for basic income for all, she is involved in feminist and other social justice causes.
"Feminism that isn't also pursuing racial, economic, and other forms of justice isn't really feminism at all, in my view." Halpenny is a youth adviser for the Canadian Council of Young Feminists.
Halpenny enjoys reading, running along the Rideau Canal and eating her way around Ottawa's food scene. Recently she started reviewing books on YouTube because she couldn't stop talking about them in real life, she says. Eden Robinson's Son of a Trickster was a "five-star read" for her recently.
---
More Stories