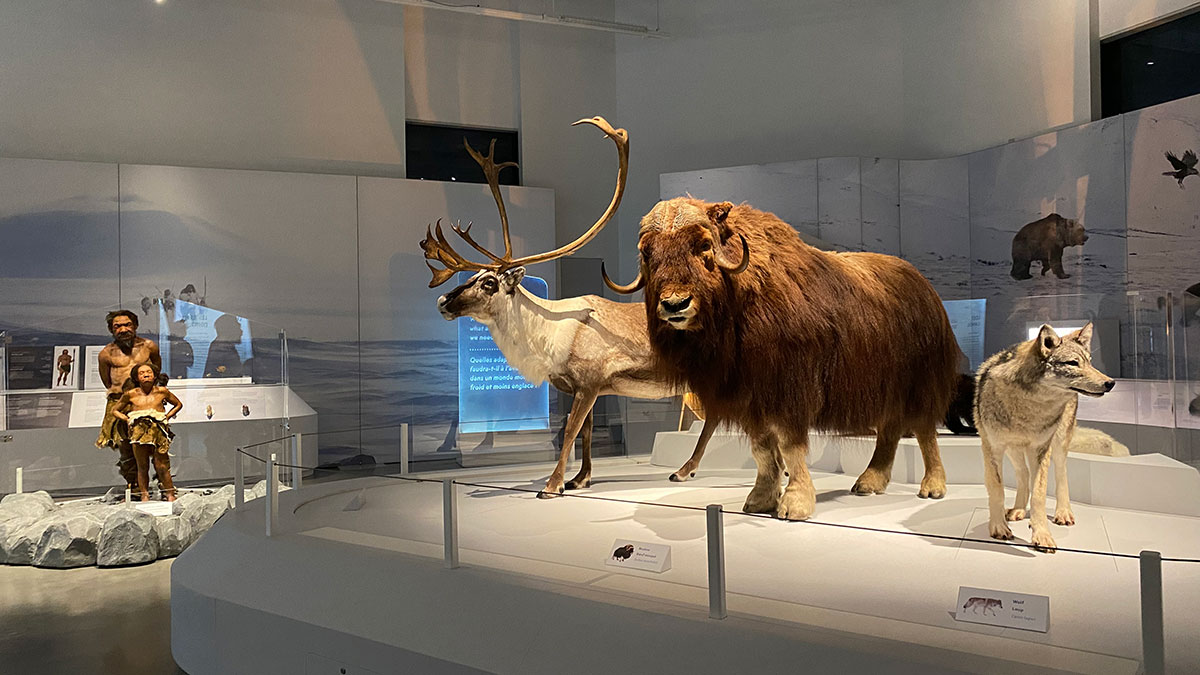 The Canadian Museum of Nature's new exhibit, Planet Ice: Mysteries of the Ice Ages, acknowledges the history, importance and enduring presence of ice on our planet. The exhibit runs until Jan. 3 before departing for a tour around North America.
The story of Planet Ice is told through an array of 120 specimens, artifacts and models, accompanied by various interactive and multimedia displays. The exhibit explains the 80,000-year-long history of ice ages on Earth and emphasizes the importance of frozen water to the planet's ecosystems — and the need to preserve as much as we can as global warming melts glaciers and sea ice at alarming rates.
"It's a story about why ice is so important to us. The planet has always been shaped by the cold and by ice over time. So everything from the rivers and the lakes you see, to the climate, to some of the species… We want people to understand we are still in an Ice Age … and we need to hang onto that Ice," said Alisa Barry, the museum's vice-president of experience and engagement.
Each zone of the exhibit has a different theme ranging from the mineral composition of ice to species adaptation to extreme cold, as well as the importance and need for preservation of ice. The last zone ties the exhibit together by showcasing scientific advancements that aim to repair the planet and its icy regions.
It also outlines for visitors the ways people can change their lifestyles and help the planet.
In addition to the collection of artifacts, specimens, and models, the exhibit also contains two new 'Magical Moments,' which are multimedia interactive displays allowing visitors to uncover a projection of a woolly mammoth or an American lion emerging from a snow-filled landscape. Viewers merely have to wave their hands in front of a motion-detecting camera. These new displays were created with the Montreal-based multimedia studio Moment Factory.
There have been some adaptations because of the COVID-19 pandemic. The exhibit has few surfaces to touch and, upon arrival, security personnel offer visitors a personal stylus so that they can avoid coming into direct contact with any interactive surfaces. Visitors are screened upon entry and required to wear a face mask. As well, they must pre-purchase tickets online and indicate which 15-minute time period they will be arriving at.
This is intended to help ensure the museum is safe for visitors young and old.
---
More Stories