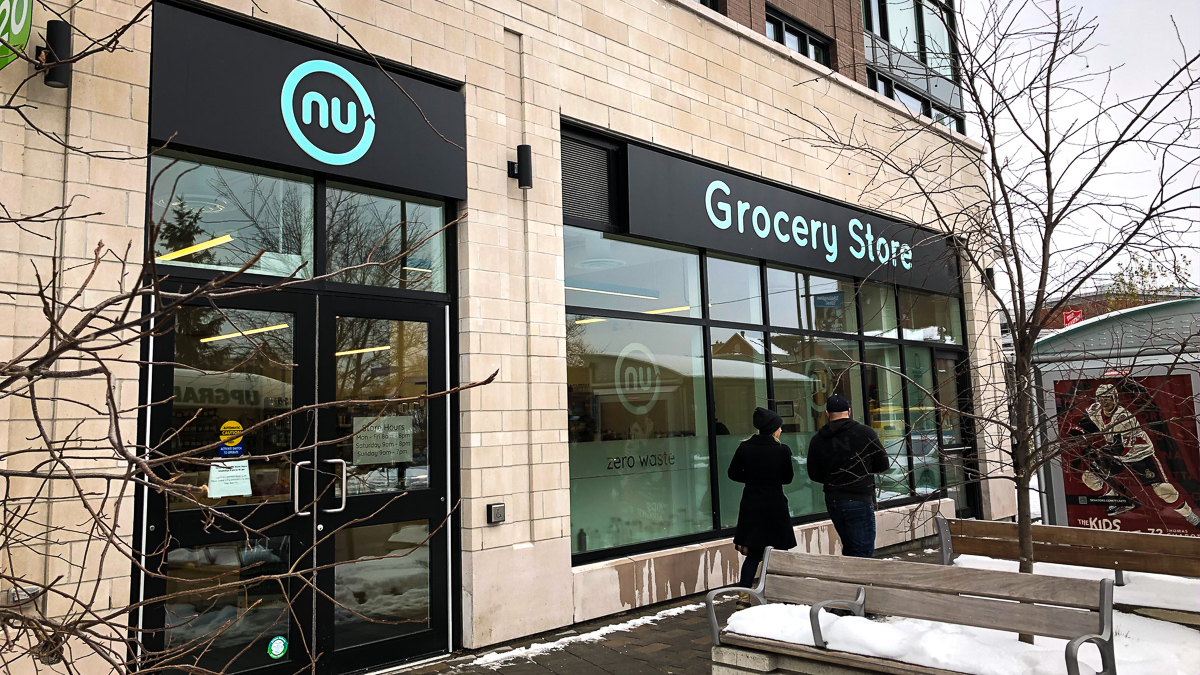 Avocados, honey and lavender oil are among the natural, non-toxic ingredients laid out on a counter of NU Grocery's new location in Old Ottawa East. One thing is missing: the plastic packaging such items would usually be wrapped in.
The idea is to have "zero waste" left from the purchase of these products.
About 30 zero-waste enthusiasts gather in the store, their reusable glass mason jars clinking in their canvas tote bags. On a wall is a tidy display of plastic-free items such as bamboo toothbrushes, metal straws and silicone sandwich bags. The adjacent wall contains shelves of bulk-size containers of household cleaning agents.
The crowd wants to see NU Grocery employee Rebecca Joachim make olive-oil hair masks and organic rose water from scratch. The event is a DIY workshop on zero-waste personal care products. The free event has been organized to bring the community to the new Main Street store, as well as to teach people about the zero-waste lifestyle.
"When we created this company," Valerie Leloup, co-founder of NU Grocery says, "we always had in mind that we wanted to educate the public about waste."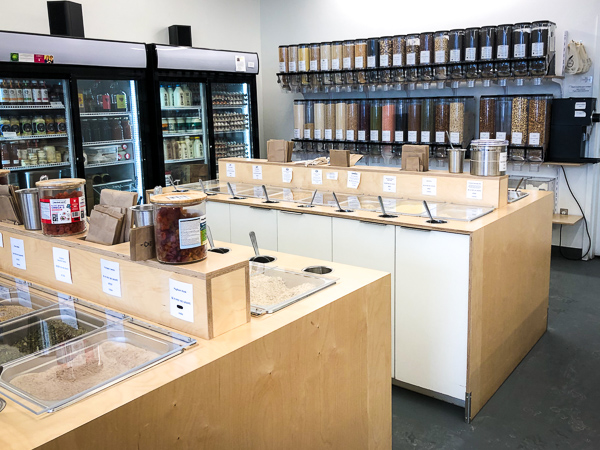 Canadians threw out nearly 25 million tonnes of residential and non-residential solid waste in 2016, according to Statistics Canada. Ontarians alone are responsible for almost 40 per cent of that.
Canada is a long way from being waste-free, but NU Grocery is part of a wave of zero-waste grocery stores popping up across the country. The stores ask customers to BYOC: bring your own container. From Vancouver to Ottawa, the stores sell food and cleaning products free of plastic packaging.
Cost is a common concern for customers seeking to shop zero waste. Leloup says NU Grocery keeps staples reasonably priced. "If you buy flour or sugar or salt or oats, they are not more expensive than anywhere else for a comparable product," she said.
That doesn't necessarily make them cheap. For example, At NU Grocery, oats cost 49 cents per 100 grams and brown rice costs 69 cents per 100 grams. At Bulk Barn, 100 grams of oats go for 23 cents and brown rice, 46 cents per 100 grams.
Bulk Barn, however, isn't the fairest comparison, Leloup says. "You would have to compare us with with inner city grocery stores," like Urban Spice and Whole Foods. "If you do that you'll see that we are perfectly normally priced."
The concept behind NU Grocery is simple: goods are provided in bulk and customers bring their own containers. It also sells local produce and other sustainable products. Most goods are sold by weight. Since there's little to no packaging, there's minimal waste.
Ottawa's two NU Grocery stores are located in or near reasonably affluent neighbourhoods. Its first store is on Wellington Street West in Hintonburg, near the economically comfortable Wellington West area of the city. NU's new Main Street location is in Old Ottawa East, where the median household income is $93,000 (the median for the whole city is about $86,000).
Main Street was an attractive location for NU's second store, Leloup says. It is a rapidly intensifying neighbourhood with "very little" food retail, she notes. "It was a great opportunity for us."
Leloup also says the neighbourhood is environmentally conscious. Main Street has been redesigned to allow more pedestrians and cycling, Leloup notes, "and that's certainly something that is in line with our values."
"We thought it was a really good match."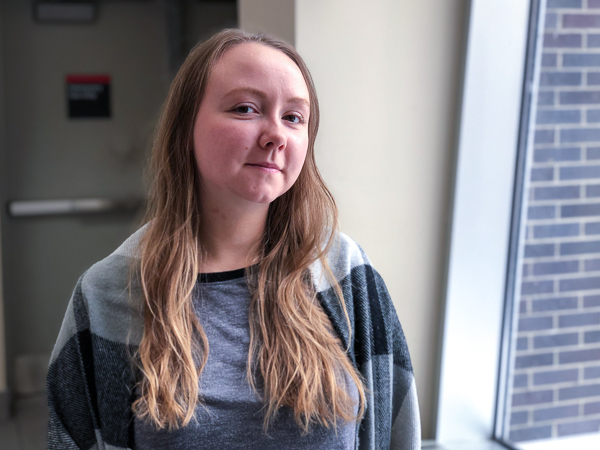 Zero-waste advocates stress their lifestyle doesn't have to be expensive. Those who want to introduce zero-waste practices into their shopping habits can start by buying bulk at more conventional grocery stores and bringing reusable containers where permitted.

Bulk Barn, for instance, offers a reusable container program that functions the same way as NU, allowing shoppers to buy only as much as they need.
To aim for a zero-waste lifestyle, "I definitely think that you need to be able to spend more than you normally would shopping at Walmart," says Isabel Mertick-Sykes, a neuroscience and mental health student at Carleton University who strives to reduce waste in her life. "However, with time and practice, you learn a lot of tricks." She mentions habits such as collecting jars for reusable shopping. "You don't need to go out and buy fancy jars or switch everything in your house.
"I'm not making waste but I'm also not spending an [exorbitant] amount of money," Joachim, at NU, says. "I usually just like to get everything, as much as I possibly can, in bulk."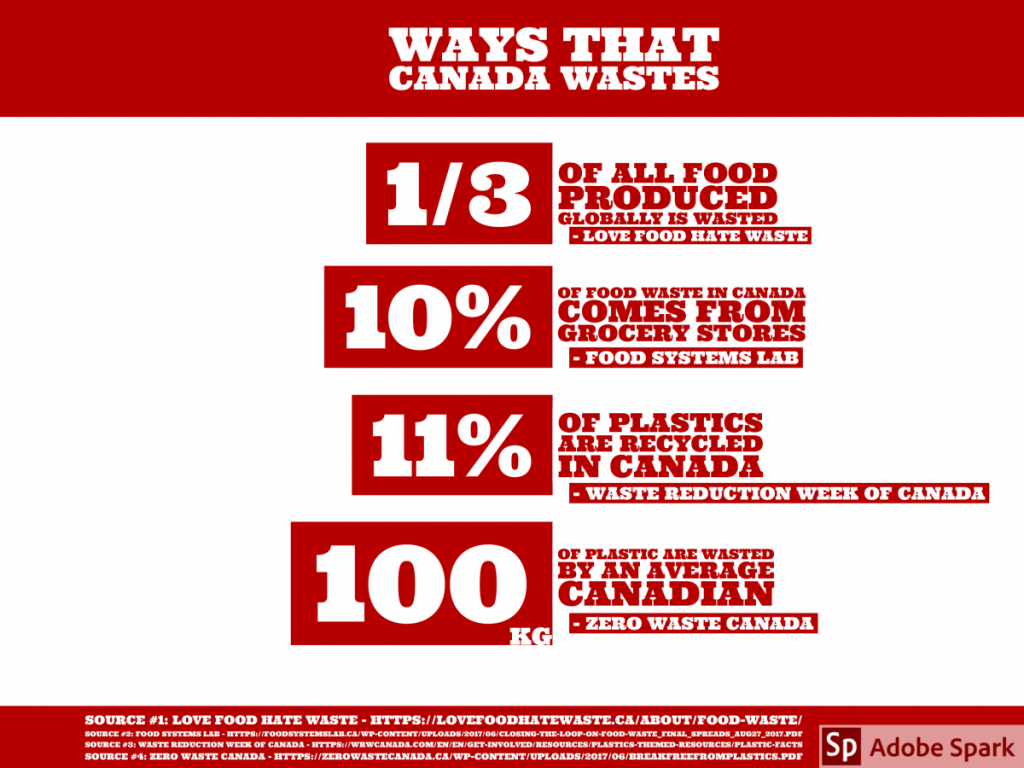 Many businesses, locally and across Canada, are tapping in to the zero-waste movement. For instance, co-working space Impact Hub Ottawa is piloting a monthly zero-waste day, and is working with NU Grocery on a potential partnership, which would educate employees and help customers.
"We're hoping they'll run some sessions to educate us about what more we can do," says Katie Miller, the managing director of Impact Hub Ottawa. It is also looking to NU for help with cutting down on the number of coffee cups, the biggest source of its waste.
Even large chains are making an effort to reduce waste. Earlier this year, a range of grocery chains and food retailers — including Sobeys and Walmart — committed to reducing waste by 50 per cent in their stores. As part of this initiative, Metro customers in Quebec can now bring their own containers to purchase meat and pastries.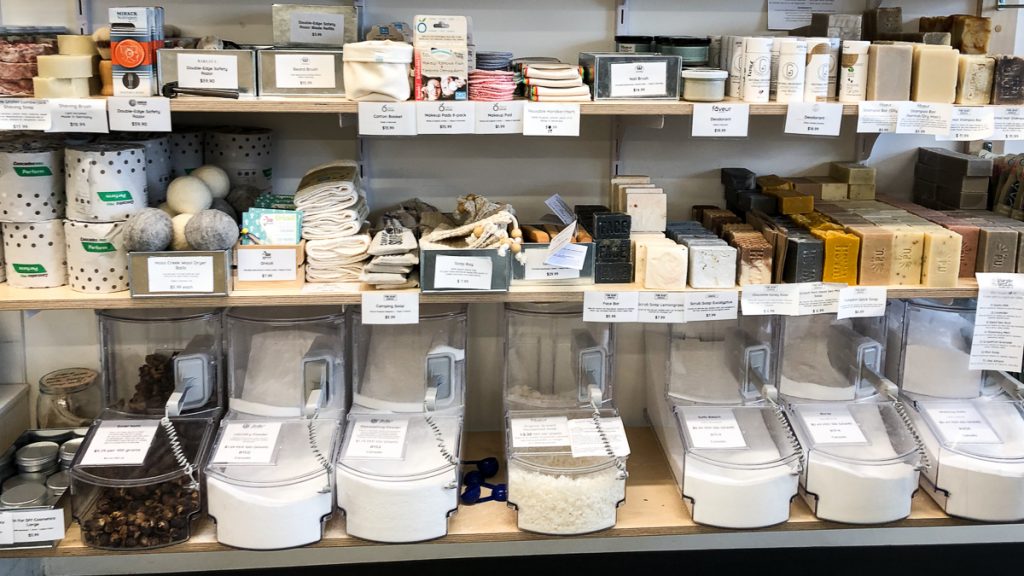 "There's increased pressure in every store to reduce their impact," says Pierre-Alexandre Blouin. He is the CEO of the Association des Détaillants en Alimentation du Québec, a consulting firm that helps grocery stores improve their operations. He stressed that conventional stores face a unique challenge balancing food safety while minimizing packaging. "We have to make sure that everything that we sell into stores is exempt from any problem like bacteria or cross-contamination."
The reliance on packaging is one of the biggest issues that traditional grocery stores have in converting to a zero-waste model. Research from 2016, however, suggests that changing consumer habits and reducing reliance on packaging to ship food will lead to less waste and more demand for zero-waste stores.
There is also the issue of food waste. The National Zero Waste Council is an initiative by Metro Vancouver to cut food waste and press for the development of a "circular economy," a model in which waste is prevented or repurposed to reduce the impact on our environment.
"We want to be part of this movement," says Blouin.
Sample some of the stores that are moving towards zero waste with this interactive map. [Visualization by Lauren Hollis]
Ottawa's NU Grocery has certainly had a positive reception. Its Hintonburg location has earned 4.7 stars (out of five) on Google review. Most of comments have been positive, highlighting the ease and convenience of the store. But many reviews mention the cost.
"In some cases, it is very expensive," says Joachim about zero-waste living. "But to counter that, I find it is very cost-saving too, because that allows me to get as little as I need."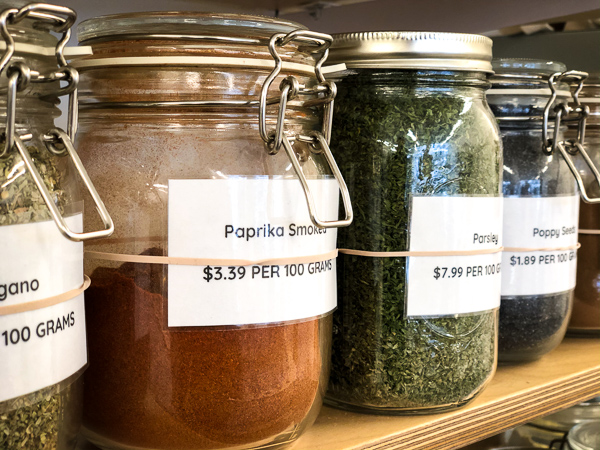 Mertick-Sykes says it's possible to take steps towards zero waste without necessarily spending more at grocery stores.
"Zero waste does not have to be the high-end thing that people see," she says. "I think that it is pretty accessible in Ottawa at least." For example, Mertick-Sykes brings her own containers for leftovers when she eats out, as well as her own utensils, straw and coffee mug when she goes to school or work.
Leloup agrees, saying NU has made zero-waste shopping a little more accessible and mainstream. "Zero-waste grocery shopping before we opened was a bit of a niche," she says. She sees NU as "democratizing" zero waste.
For now, a dedicated zero-waste grocery may still be outside of the means of some Ottawans. As the DIY personal care event at NU Grocery concludes, customers collect their organic hair care samples, restock on trail mix and kombucha, and file out of the store, some into expensive vehicles, but others walking to their next destination on a snowy Saturday afternoon.
---
More Stories