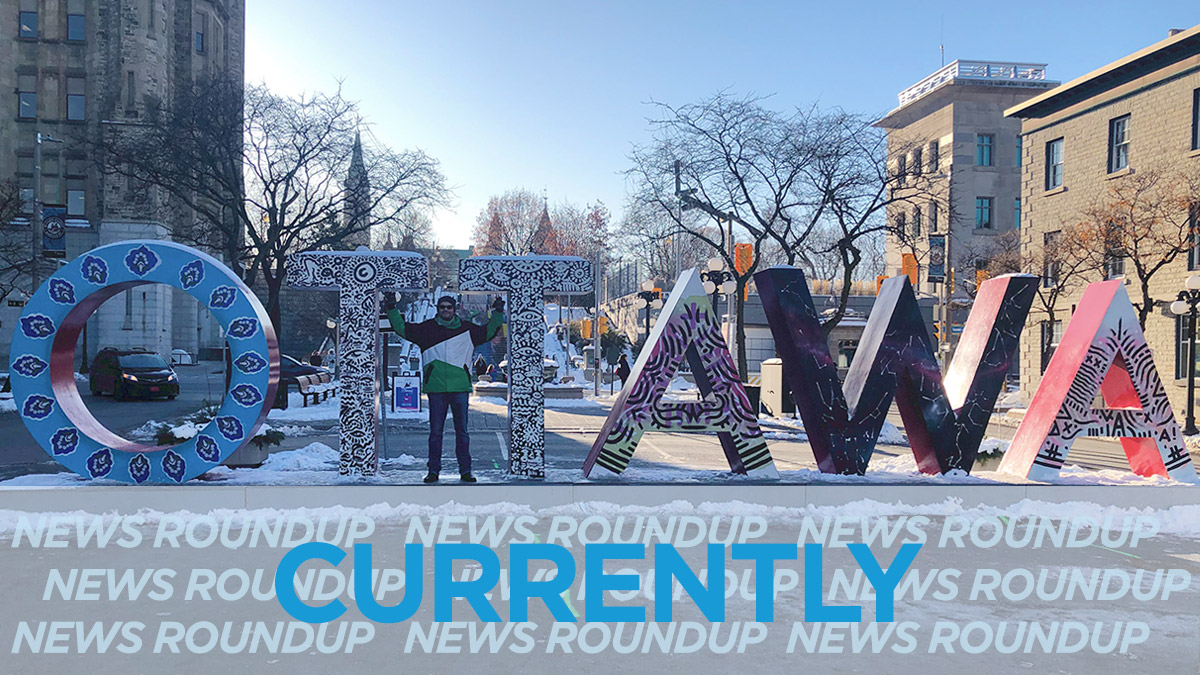 Good morning and TGIF, Ottawa. It's going to be windy today. It will also be colder with a high of 6º C and a low of -6º C and a chance of flurries this evening. Here's some things to know as we get closer to the weekend.
The National Capital Commission's latest plan for LeBreton Flats emphasizes a public entertainment area, green space, mid-rise apartments and lots of water, including making two aqueducts in the area focal points. It also sets aside space for an events centre such as an NHL arena. The CBC has the details.
A train broke down this morning at the Blair Station, continuing the delays that Ottawa's LRT has been experiencing since its launch. This morning delay followed another one Thursday night when thousands of people had to wait as a train stalled at the St. Laurent station. The delay was caused by a mechanical issue. CTV has the details. By the way, OC Transpo says not to worry about that blasting near Lyon station this morning; it's part of planned construction work in the area.
The Ontario government appears headed for a major confrontation with teachers. Elementary teachers plan to work to rule starting on Nov. 26. They will be joined by secondary school teachers in the public system. The Ottawa Citizen explains what is going on. 
Ottawa firefighters evacuated 53 units of a condominium building on St. Denis Street in Vanier early Friday morning after carbon monoxide spread through the building, apparently from the boiler room. Some residents reported headaches, a symptom of carbon monoxide exposure, and were checked out by paramedics. They did not go to hospital, said Ottawa Fire Services in a release reported by the Ottawa Citizen. This news comes the same week an elderly man died in his home of carbon monoxide poisoning. His wife is in hospital.
Mould was found at the school when workers were looking into a water leak on Monday. Now, parents are fearful of sending their children to the building because of health risks. The principal announced two days after finding the mould that the school would close for the week. The school board is working on removing asbestos and mould found in some classrooms, according to the Ottawa Citizen.
---
More Stories