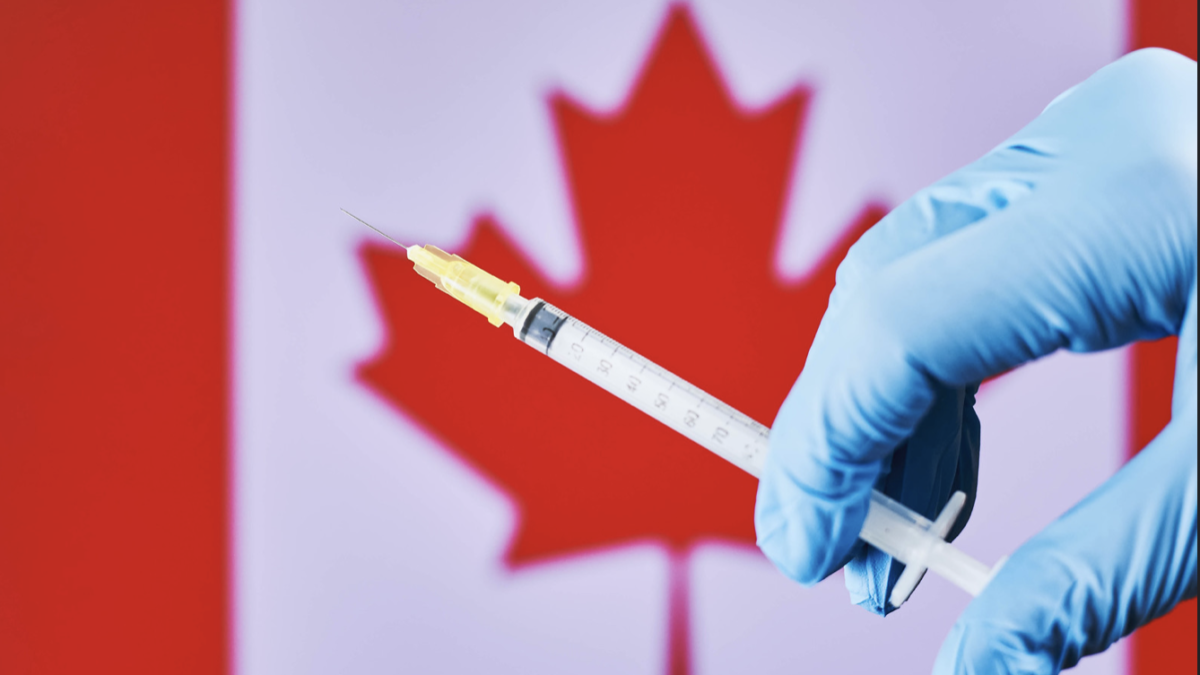 As warnings of a fourth wave crop up across Canada, some provinces are opting for vaccine passports to help curb the spread of COVID-19 and spur vaccinations.  
Nova Scotia's Liberal leader, Iain Rankin, says that, if re-elected this month, he will implement a passport called the "ScotiaPass."  
Quebec Premier François Legault has already announced plans for such a passport, which will be in effect on Sept. 1. The passport app is currently being tested at a gym in Laval and a Quebec City bar.  
Manitoba and P.E.I also have versions: Manitoba provides fully vaccinated individuals proof-of-vaccination cards and P.E.I has the P.E.I Pass for visitors to the island province. 
Ontario has no vaccine passport plans yet. On July 15, Ontario Premier Doug Ford rejected that possibility, as did Ontario's Chief Medical Officer of Health, Dr. Kieran Moore.
A poll released by Nanos earlier this month showed that 59 per cent of Canadians surveyed supported denying unvaccinated people access to public gatherings and indoor dining, with 19 per cent saying that they somewhat support such a measure.
What are vaccine passports?
The vaccine passport, briefly stated, provides "proof that you've been immunized against a contagious infection," in digital or paper form, according to the Canadian Civil Liberties Association.  
The vaccine passport, like other passports, can help vaccinated individuals travel internationally by demonstrating vaccinated status upon arrival.
They have been rolled out across the world in different forms. For example, the European Union vaccine passport enables users to travel without limit among countries in the union.
Vaccine passports can also permit entry to public spaces — such as malls, restaurants, and bars — such as the "green pass" in Israel, introduced in February.  
Vaccine passports of this model are also being used in the United Kingdom.
In the U.K., the National Health Service (NHS) app is serving as a vaccine passport as part of the NHS COVID Pass policy, allowing for international travel and entry to certain events.  
Do they help prevent the spread?
According to Dr. Seema Marwaha, physician and co-founder of the South Asian Health Network and assistant professor of medicine at the University of Toronto, vaccine passports are likely to work differently on different groups of people, depending on how they are feeling about the vaccine, according to a Healthy Debate article.
Vaccine passports and restrictions may motivate people who are "on the fence or who have no urgency to get the shot but no strong feelings against it," to get vaccinated, wrote Marwaha. However, for those who do not trust vaccines, this approach may cause them to "to dig in their heels even more because it is more heavy-handed."
What are some potential consequences?
The Canadian Civil Liberties Association has said that they believe the "vaccine passport system risks giving rise to discrimination and serious privacy breaches, and may also be a way of coercing individuals into being vaccinated when this should be a personal choice."
The statement on the association's website says that a vaccine passport could create "a two-tiered society where some are able to exercise basic rights and freedoms and others are left behind." 
Economist Miguel Ouellette, director of operations for the Montreal Economic Institute, says that if vaccine passports are implemented, they should be non-mandatory.
"Right now, in Quebec, the universal policy does not work for everyone, and it does not reflect the reality of all the areas in Quebec," says Ouellette.
Ouellette says businesses should be allowed to decide for themselves whether they want to use a vaccine passport. For example, Ouellette says, in Montreal, an urban area with a large population, many bars, restaurants and even theatres would implement vaccine passports.
But if you go to the Gaspésie region or other places with a smaller population, then some restaurants would follow the sanitary measures mandated by the municipality and may not implement the vaccine passport, he says.  
The same goes for a federal vaccine passport, says Ouellette. He says he thinks that provinces should be able to figure out their own vaccine passport policies.
As of right now, the federal government has only announced a pan-Canadian vaccine passport for international travel. It is expected to be ready in the fall.