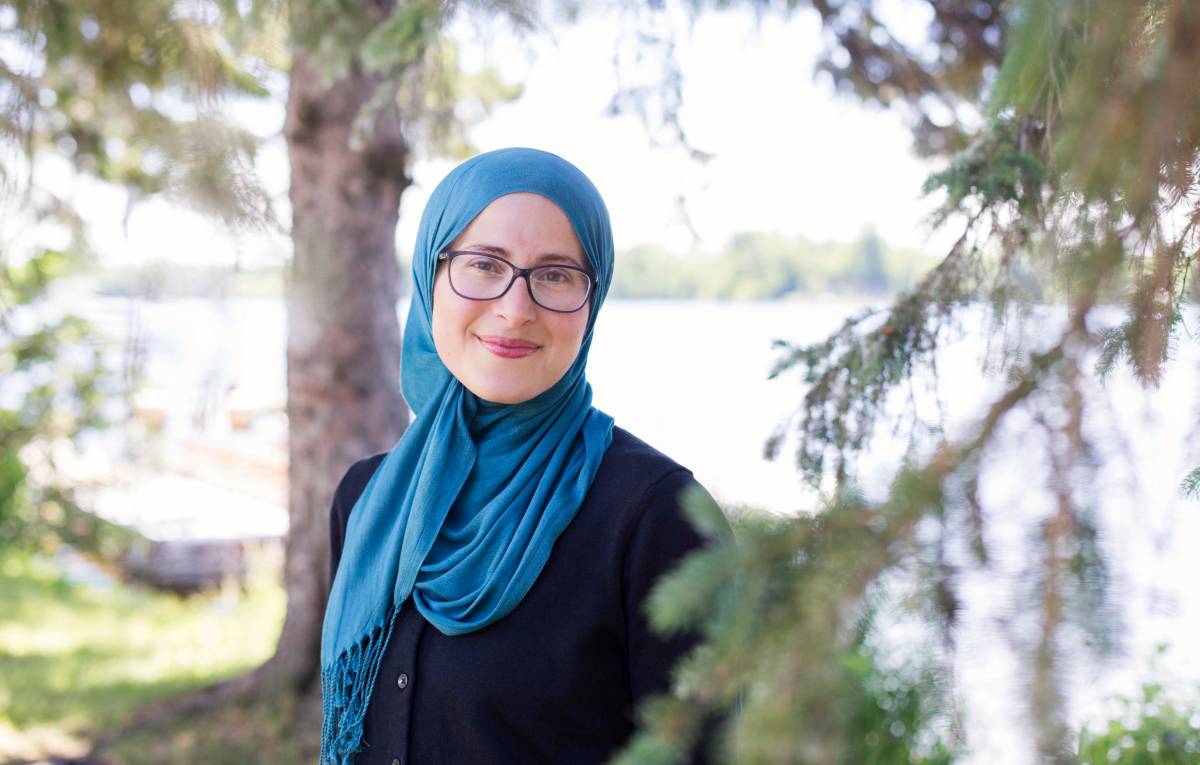 Capital Current is profiling people who are making a difference in our community in the series Faces of Change.
Amira Elghawaby has always been interested in reporting stories ignored or missed by mainstream news outlets.
Active with various organizations, such as the Canadian Anti-Hate Network and the Silk Road Institute (which encourages cross-cultural exchange), Elghawaby is a regular freelance columnist with the Toronto Star, which gives her a platform to speak on many issues. So she does – from tackling online hate, to equity in schools, to how minority communities are portrayed in the media. She also works with the labour movement.
And she also worked at the National Council of Canadian Muslims (NCCM).
"I was able to utilize my journalism skills to advocate on behalf of Canadian Muslim communities, and by extension, on behalf of all Canadians," Elghawaby said.
Elghawaby graduated from Carleton University with a journalism degree in 2001, hoping to become a foreign correspondent. Instead, she started working on local stories for CBC Radio, sometimes with an international spin, and as a reporter and associate producer for Ottawa Morning and All in a Day. She also freelanced for several media outlets after marrying and starting a family.
Feeling that advocacy was the right career path, Elghawaby has used her Toronto Star columns to tackle issues such as the higher risks to marginalized youth during the COVID-19 pandemic and how cuts to legal aid harm vulnerable families. In 2019, Elghawaby delivered a TEDXOttawa Talk about multiculturalism in Canada promoting inclusivity.
"Human rights has taken on an urgency that is long overdue and that will hopefully inspire change both within and beyond our newsrooms," Elghawaby said, especially as the Black Lives Matter movement gains prominence.
Elghawaby sees a change in the way journalists of colour are challenging the systemic racism many believe is present in Canadian newsrooms. Many are still predominantly white, not reflecting the multicultural nature of the country.
But she believes social media has helped empower many communities that were previously silent and ignored. Mainstream news outlets now pay attention to the ideas and agendas set by human rights advocates.
"Immerse yourself in the issues you are passionate about," is Elghawaby's advice to current and future journalism students. "Read everything you can, build relationships with those who are engaged with the work, and spend time finding your voice."
---
More Stories