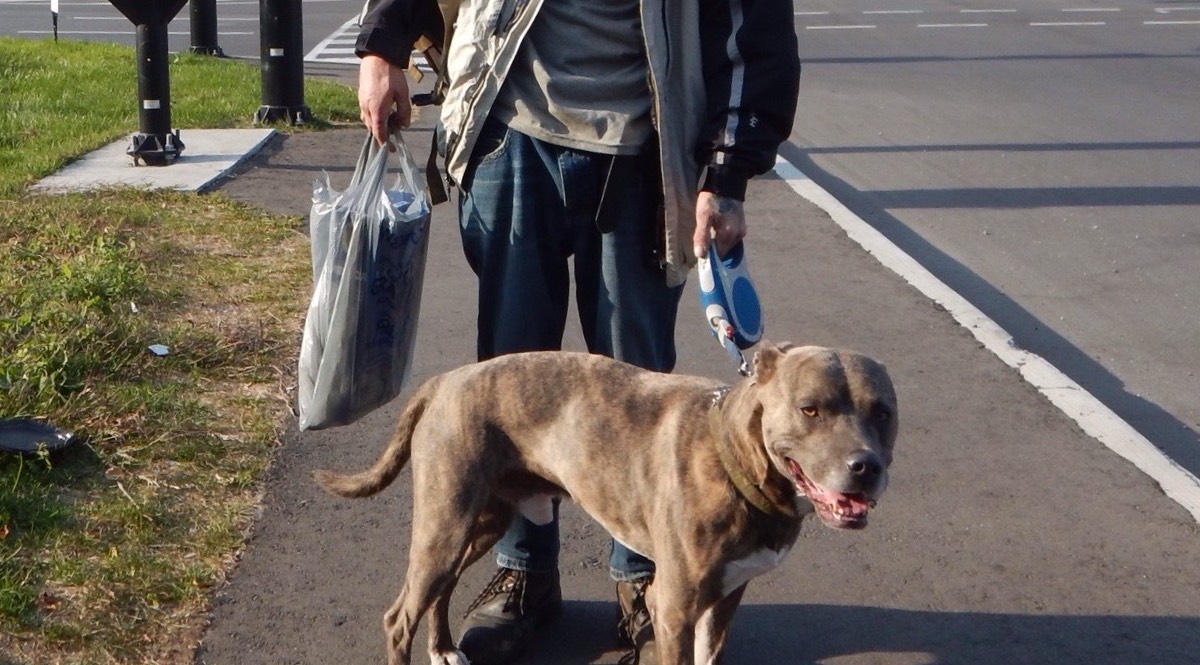 When Canada went into lockdown in March, many feared the impact it would have on Ottawa's unhoused community. But despite initial predictions, Ottawa's homeless population has seen few cases and no community transmission of the virus.
Wendy Muckle, executive director of Ottawa Inner City Health (OICH), attributes this largely to the organization of Ottawa's shelters and service providers, who met at the start of the pandemic to create a unified strategy. Their main concern was community transmission.
"People go between the shelters, so we're only as strong as our weakest partner," said Muckle.
An outbreak is classified as two or more cases in a shelter. In Ottawa there have been 23 cases reported in shelters, constituting 1.7 per cent of institutional cases.
The Shepherds of Good Hope is one Ottawa shelter that experienced an outbreak. 
"We had five people test positive," said Amber Bramer, the communications manager at the shelter. "We locked down the floor where the initial person had been staying, tested everyone there and sent the people that tested positive to the Routhier Isolation Centre along with their roommates," which she feels was a big contributor to keeping the cases low and preventing transmission. 
"Ottawa Inner City Health is able to go throughout our shelter and test when they can. They were able to do floor-wide testing, including the staff that worked on that floor as well," said Bramer.
The coming months will bring new challenges for shelters, who started planning for winter in June. Considerations include how to continue with strict sanitization when the temperature drops, and how to provide shelter for those who have preferred sleeping outside during the pandemic.
"We just have to make sure people are supplied with winter boots and jackets so we can continue to do our daily 'binge cleaning' throughout the winter," said Bramer.
Once the cold arrives, sleeping outside will no longer be a safe option for those in the unhoused community who are wary of the COVID-19 threat in shelters.
Muckle says there are more people choosing to sleep on the street in Ottawa than she has seen in twenty years.
"Not just in tents but people living in abandoned buildings and on porches, the bushes between the river and the bike path … I think it's pretty shocking for people."
Chronic homelessness is defined by the National Alliance to End Homelessness as someone who has experienced homelessness for at least a year or repeatedly. The Trudeau government is looking to change these numbers with Canada's Homeless Strategy.
In April, an additional $157.5 million was designated for Reaching Home: Canada's Homeless Strategy, to provide support during COVID-19. In mid-September the government announced another $263.7 million and a $1 billion initiative to buy properties and convert them into housing. 
Daniel Bailey, founder of Ottawa Street Medics is dubious.
"Just around the block from my house there's an abandoned lot with four or five houses that haven't been touched in the five years I've lived here," he said.
"I feel like I'll believe it when I see it, like most things, but I think COVID-19 has forced people to reckon with other people's humanity a little more."
Bailey worries that even if housing becomes available, means-testing and conditions of eligibility such as acquiring a job or ceasing drug and alcohol use will exclude those most in need.
"I'm not seeing a lot of practical considerations for what people need," he said.
"We have not had much success here accessing hotels, whereas some other cities have had access to hotels right from the beginning of COVID-19," said Muckle, who feels that although the measures are a step in the right direction, they're not likely to be a timely solution.
As they look ahead to winter, Bramer and Muckle are optimistic. "We know we can't keep COVID-19 out of the shelter entirely," says Muckle. While it is clear that the winter months will bring new struggles for shelters, Muckle feels that continued collaboration among OICH and Ottawa Public Health will help stop the spread of COVID-19 when strict physical distancing in the shelter is difficult.
---
More Stories