Part of a Capital Current series of mini-profiles of people who are making a difference in our community.
Refugee advocate Louisa Taylor says her team at Refugee 613 is working steadfastly to ease new Canadians into an evolving Canada, post COVID-19.
Following the outpouring of support for Syrian refugees in 2015 — and particularly after images of three-year-old Alan Kurdi's tragic drowning went viral — Taylor, a former journalist at the Ottawa Citizen, was moved to act.
"We grabbed that opportunity and said 'How can we make refugee support last longer, go deeper and broader, and have a bigger place in our community?' " she said.
In October 2015, Taylor and some colleagues formed Refugee 613 as a communications hub, with a goal to "inform, connect and inspire people to welcome refugees and build strong communities."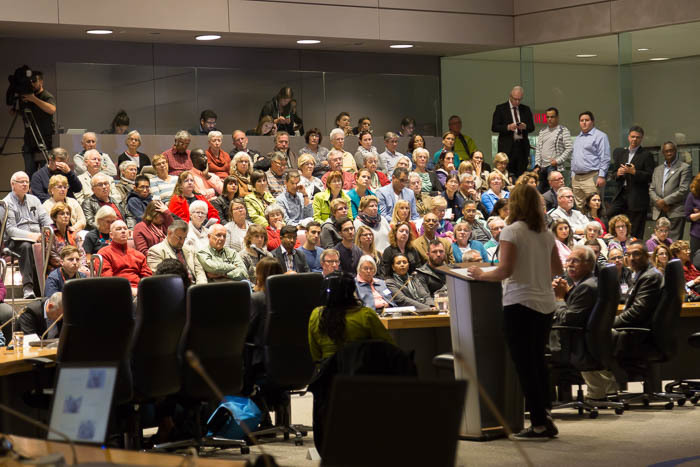 While the initial surge of volunteerism was unsustainable, Ottawa's support for the Syrians, coupled with community promotion efforts, did act as a catalyst for longer-term action. According to Taylor, Ottawa accounted for one-third of new refugee sponsorship cases generated by a national promotional campaign in 2018.
Like other organizations, Refugee 613 has pivoted to meet new needs in 2020.  It is providing multilingual pandemic information to newcomers who may need it most.
An ICES report from Sept. 9 found that immigrants represented nearly half of Ontario's COVID-19 cases from the first wave of the pandemic, despite having lower overall testing rates and comprising just a quarter of the population.
While there are many factors behind COVID-19's disproportionate impact on immigrants, Taylor says providing them better access to information is a big piece of the solution. Clear accessibility and translation services are vital for newcomers, Taylor says, but the approach officials and policymakers are taking needs to improve, she added.
"Most of their communication strategies do not account for the specific needs of immigrants."
Taylor says simplistic translation efforts fall short. For example, broadcasting a press conference on TV and mainstream social media would reach most Canadians but many fewer immigrants, particularly those with language barriers.
Taylor says by and large immigrants are digitally savvy, regularly using messaging apps and online forums to communicate with family overseas and more. She hopes officials will leverage these sorts of digital networks, and heed the preferences of refugees overall.
For example, Taylor says many Arabic-speaking Canadians tend to prefer video to other media. So, one of her colleagues has been making multilingual short videos at her kitchen table, explaining everything from the Canada Emergency Relief Benefit (CERB) to COVID-19 testing protocols.  Taylor says these types of media are far more effective than the usual fact sheets or translations. They are also relatively inexpensive.
Refugee 613 has since partnered with Ottawa Public Health and other agencies to produce more of these videos in more languages.
As Refugee 613 marks its fifth anniversary in October, Taylor says she's proud of how her team has evolved, and that it will continue to do so.  
"We see that there's a moment in time that needs to be grasped," she said.  "Just the way so many of us grasped that moment in 2015 welcoming the Syrians, we hope that we'll be able to grasp it in 2020, 2021, and make this moment have meaning."
Editor's note: This story has been updated since original publication.
---
More Stories