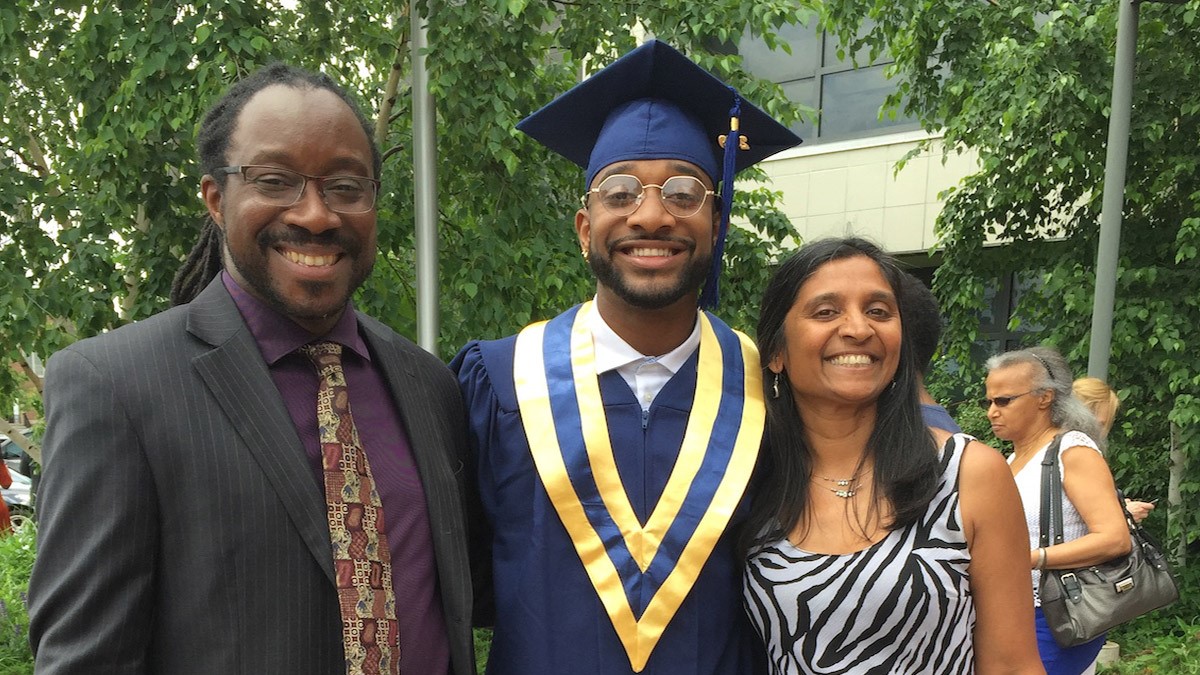 Capital Current is profiling people who are making a difference in our community in the series Faces of change.
Richard Sharpe is on a mission. He wants to end anti-Black racism – in Ottawa and across the nation.
His journey started, he says, with the treatment his parents received in London, Ont. when he was growing up in the late '70s. Sharpe's father, who had a master's degree in education, couldn't get a teaching job. It was also extremely hard for his father to find places to rent for the family.
"I grew up seeing my father be emasculated by this place," Sharpe told Capital Current. Sharpe says he too was treated differently because of his skin colour. He was a star athlete yet wasn't given the same opportunities as his peers. As a young student, he regularly had to defend himself – in physical fights – with other students.
As an adult, he worked in Ottawa with the federal government. That's when his activism started. His son, Mandela Singh-Sharpe, was suspended from high school for defending another student who had been reprimanded for wearing a bandana along with a group of Black and Brown students.
Mandela accused the vice-principal of racially profiling his friend. "I had seen many students wear them … nobody stopped them," Mandela said later in an interview with The Toronto Star.
Sharpe brought together several community leaders, parents and community organizations to support children who were "catching hell" like his son.
"I started challenging the system. I started challenging the school board … and that challenge led to me sort of coming back into the activism space," said Sharpe.
"Richard is the real deal. He is truly committed to doing the things to help all Black folks advance," said Robin Browne, fellow activist and long-time friend of Sharpe.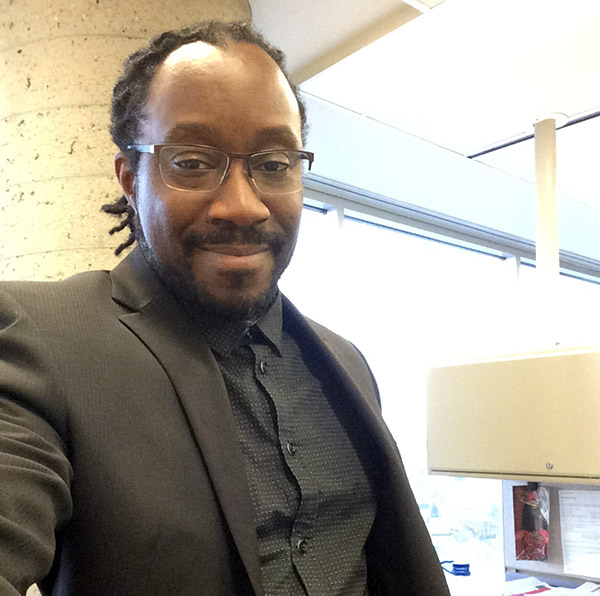 Together they formed the 613 819 Black Hub  a non-profit that brings people together to tackle specific initiatives, from education to advocacy to pushing for the collection of race-based education data. Such data can help Black communities with advocacy, they feel.
"If you don't count people, they don't count," said Browne via Zoom.
Sharpe took some time away from his government job, with words of encouragement from his department, to focus completely on his anti-Black racism work.
"They said 'you're changing the world Richard, might as well go take care of business,' " said Sharpe.
The COVID-19 quarantine and George Floyd's death at the hands of the police in the United States and the Black Lives Matter (BLM) have meant activists are reaching audiences that weren't listening before. 
"People are not distracted by organized sports," said Sharpe.
 He says he is now able to connect with "80 or 100" people through platforms like Zoom. Sharpe also says he has been able to accelerate some of the changes and policies he's been working on, such as the federal Black entrepreneur fund.
The fund has $221 million from the federal government for Black entrepreneurs as well as small and medium-sized business owners.
Sharpe's goal is for his activism work to be sustainable; he is looking for ways to implement a "Black lens" for policies created on the federal level.
---
More Stories