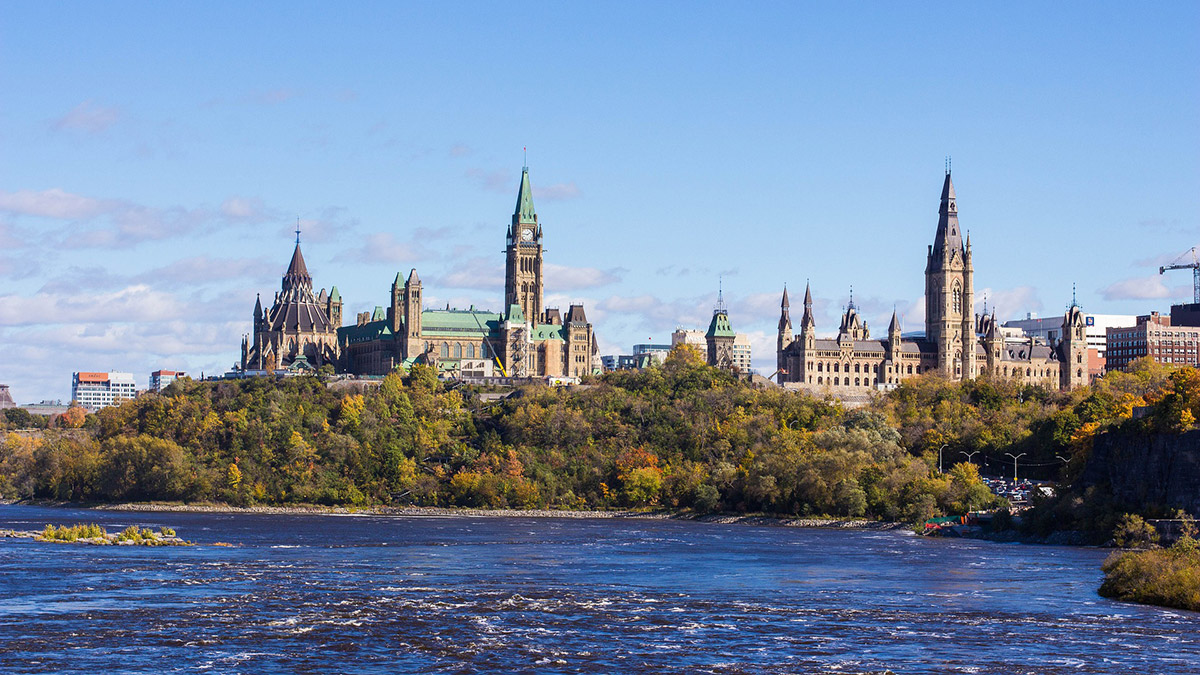 The 43rd federal election since Confederation is under way.
You have probably heard the phrase "dropping the writ." It refers to a formal written order instructing the returning officers in electoral districts to hold an election to select a member of Parliament. It specifies the day the names of the candidates must be officially recorded and sets a polling date. It is normally used to signal the start of the federal election campaign after the Governor General formally dissolves Parliament.
The election campaign will last 40 days. Election day is Oct. 21. Whether this is your first time voting, or not, here are five things you should know (especially if you live in Ottawa).
1. Makeup of the House of Commons
There are 338 federal ridings in Canada. To form a majority government, a party needs 170 or more. At dissolution, the Liberals have 177, Conservatives 95, NDP 39, the Bloc Québécois 10 and the Greens 2. People's Party Leader Maxime Bernier has a seat (Beauce), which he won as a Conservative in 2015, and the Co-operative Commonwealth Federation has one seat, held by Erin Weir, formerly of the NDP, in the Saskatchewan riding of Regina-Lewvan. There are also eight seats held by independents, including former Liberal cabinet ministers Jane Philpott and Jody Wilson-Raybould. The rest of the seats are vacant.
2. Ottawa races to watch
Ottawa Centre is always a riding to watch, especially with an incumbent, Catherine McKenna, who is arguably Ottawa's highest profiled Liberal politician. McKenna will face Conservative Carol Clemenhagen, NDP candidate Emilie Taman and Green Party candidate Angela Keller-Herzog.
In Kanata-Carleton, Liberal incumbent Karen McCrimmon will face a high-profile Conservative candidate, Justina McCaffrey, a former fashion designer and entrepreneur.
Liberal David McGuinty has held Ottawa South since 2004. This year's election pits him against Rodrigo Bolanos of the People's Party and Alta Vista Community Association executive Morgan Gay for the NDP. The other candidates include the Green Party's Les Schram, who was also a candidate in the provincial election in 2018, and Conservative Eli Tannis, who helped run his family's food distribution company (Tannis Food Distributors) and its foundation.
3. The issues
According to numbers from Abacus Data released in July, cost of living, health care and climate change are the issues that Canadians say are most likely to influence their vote. According to Abacas, "[o]f the top six issues, the Liberals have an advantage over the Conservatives on health care, climate change, and housing affordability. The Conservatives have an advantage on the cost of living, taxes and good jobs and wages."
4. The debates
There are two official leaders debates, one in English on Oct. 7 and one in French on Oct. 10. Both are organized by an independent body, the Leader's Debate Commission, and will be held in the Ottawa area. The Liberal, Conservative, NDP, Green and Bloc leaders have confirmed they will participate. People will be able to watch the debates on TV, radio and digital and social platform such as, OMNI, APTN, CPAC, Groupe V Media and Yahoo Canada.
Maclean's will also be holding a debate on Sept 12 in partnership with Citytv. Elizabeth May, Andrew Scheer and Jagmeet Singh have confirmed they will participate. It will be aired live on Citytv as well as on Twitter and Facebook.
5. Ready to vote?
Are you registered? Canadian citizens who are 18 or older are eligible to vote. If this is your first time voting federally, then congratulations! Register with Elections Canada in advance, or sign up in person at your polling place or returning office. If you've voted before or paid federal taxes, chances are Elections Canada already has you on their list. If you're registered, you'll get a card in the mail with the address of your polling place and the dates of advance polls. When you go to vote, be sure to bring identification. To find out more information on where, when and how you can vote go too www.elections.ca.
---
More Stories