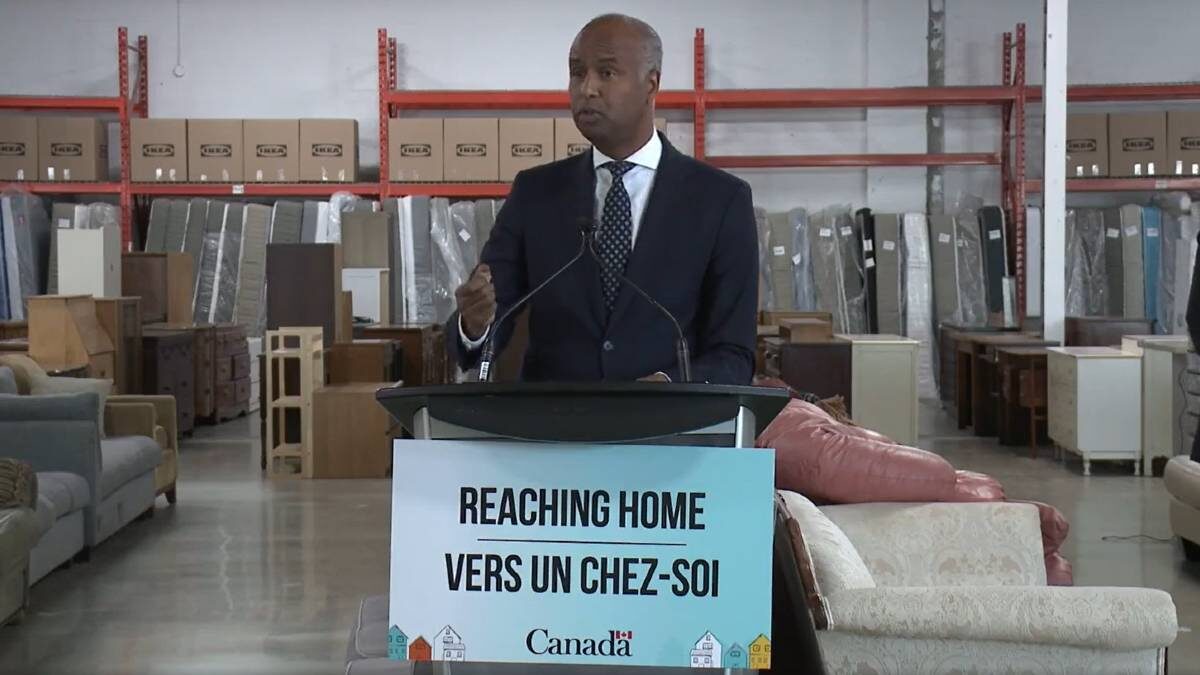 The federal government is nearly doubling its investment in Canada's homelessness strategy, the housing minister announced Friday.
The federal government will increase its funding to almost $4 billion from $2.2 billion over nine years. The money will flow into the "Reaching Home: Canada's Homelessness Strategy." The strategy was launched in April 2019. Housing Minister Ahmed Hussen made the announcement at Furniture Bank Toronto in Etobicoke, Ont.
"Reaching Home" funds urban, rural, Indigenous and remote communities so they can address local homelessness challenges. The strategy supports the broader National Housing Strategy to improve access to safe and affordable housing.
"We agree that supporting people to access safe and affordable housing that meets their needs is incredibly important," Hussen said. "It is important not only to their futures, but to better social and health outcomes and well-being of everyone in our communities."
Increasing the investment is supposed to help local organizations and governments continue to have supports in place for preventing and reducing homelessness, the government said.
"How we support the most vulnerable people in our communities determines who we are as a country," Hussen said. "When a Canadian has no other choice but to end up on the street, it diminishes us as a society and we have to do better every single day."
The City of Ottawa originally received $7.7 million per year between 2019 and 2021 from the Reaching Home strategy, according to the city's 10-year homelessness plan which was created in 2019. The plan said Ottawa would receive $8.6 million annually between 2021 and 2024. 
Ottawa requested the federal government double the annual investment "to support a broad range of homelessness programs and services" when it created the housing and homelessness plan.
The Reaching Home program requires each recipient to work with a Community Advisory Board. Ottawa already had a group of stakeholders since 2004, which includes 17 member organizations.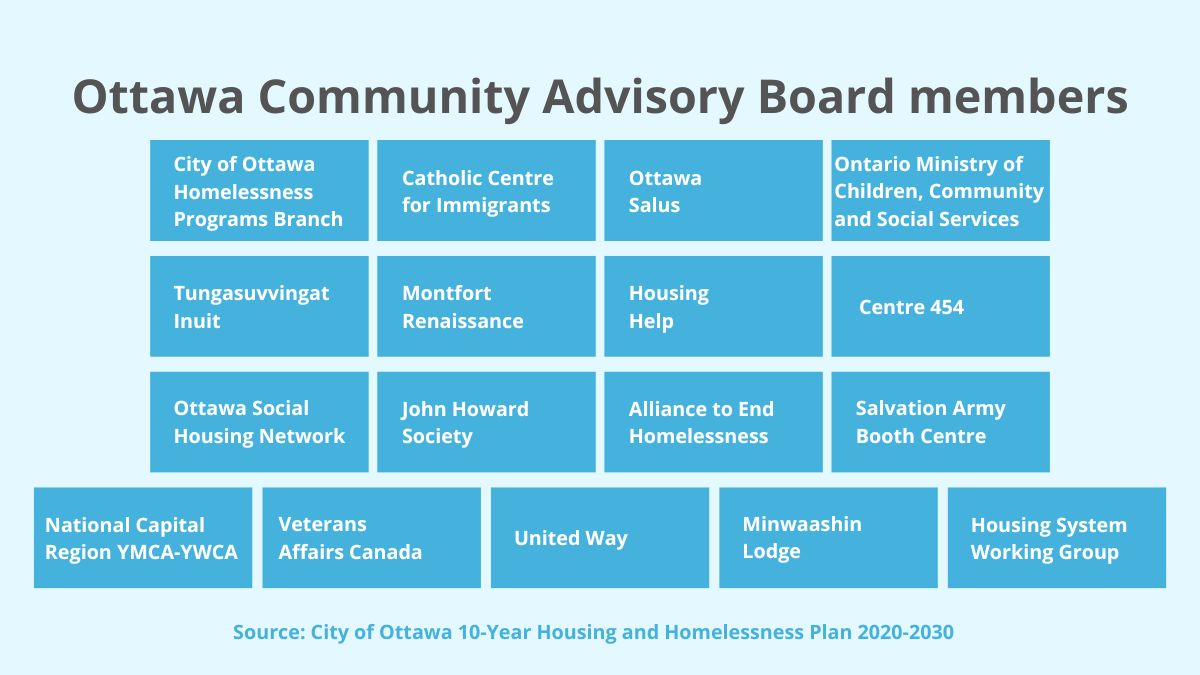 In 2021, 6,966 clients stayed at least one night in temporary emergency accommodation, according to the City of Ottawa.
The city did a one-day survey of homeless people this past October. Of the 1,340 people surveyed, more than a quarter said they didn't have enough income for housing while 16 per cent said they experienced housing loss because of substance abuse.
"We will continue to work with other levels of government, NGOs, Indigenous partners, and communities to increase the availability of safe, inclusive housing options," Hussen said.
---
More Stories