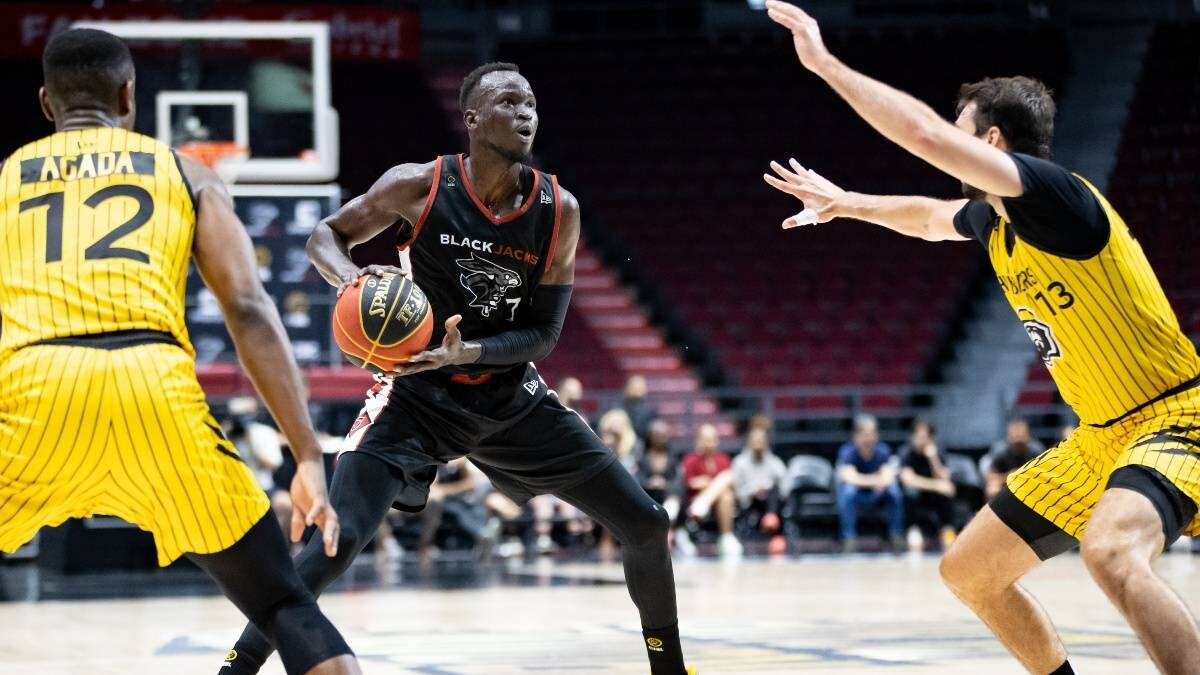 The Canadian basketball world is coming to Ottawa this weekend to see the Canadian Elite Basketball League championship determined this weekend at TD Place.
In addition to the action on the court, the event will include concerts and a street festival at Lansdowne Park.
The CEBL, launched in 2019, is the largest professional sports league in Canada and serves as a summer league for athletes playing professionally around the world through the winter.
Many CEBL alumni have gone on to play in the NBA, and the talent flows in the other direction, too, with former NBA players continuing their careers in Canada.
Before the trophy is handed to the champs, four teams will battle on the court. Here's what you need to know.
Ottawa BlackJacks vs. Hamilton Honey Badgers | 7 p.m. Friday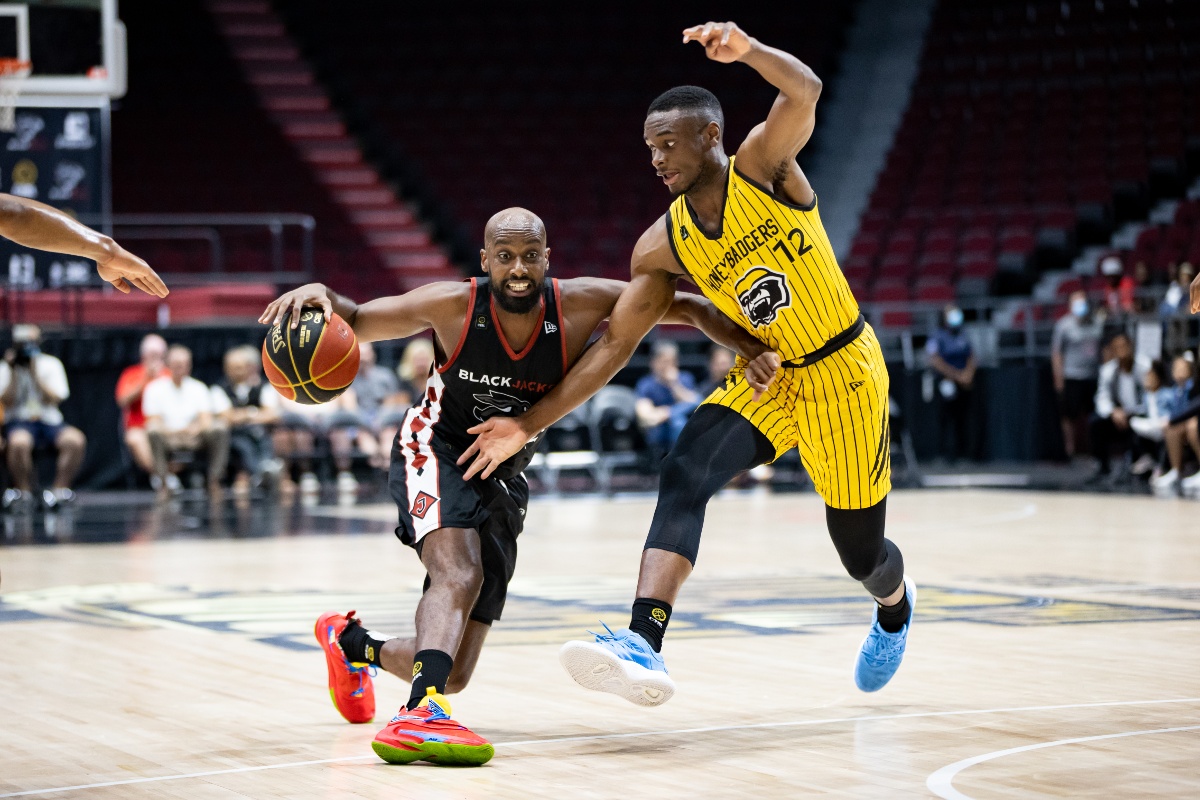 The last time the BlackJacks and Honey Badgers played, it was an explosion of energy and emotion that resulted in an upset 104-95 win for Ottawa. That game looms large over the championship weekend, reminding both teams of what could happen in the do-or-die matchup at 7 p.m. Friday.
The BlackJacks finished the regular season eighth with an 8-12 record, a far cry from the first-place Honey Badgers. Hamilton skipped past the play-in tournament as the No. 1 seed, while Ottawa is only in the championship round as hosts.
Ottawa had a bumpy campaign, winning one of its first eight games and firing its coach three games into the season.
But after their first eight games, the BlackJacks won four of five, including a 51-point victory over the Saskatchewan Rattlers. Ottawa finished the season on a three-game winning streak.
Ryan Schmidt, head coach of Hamilton and CEBL Coach of the Year, said the Honey Badgers' loss to Ottawa helped his team prepare for Friday.
"It gave us a glimpse of who they are currently," Schmidt said. "If we didn't have the opportunity to play them, sometimes as a coach, you get a little fearful of going into games where you're overlooking your opponent."
It doesn't give Ottawa head coach James Derouin any more confidence in his team's ability to pull off another upset, though.
"Obviously the win is important, but now [Hamilton is] locked in," Derouin said. "Had they come back to win that game, they wouldn't be taking it seriously tonight … I think it balances out."
The BlackJacks will be without guard Johnny Berhanemeskel, who recently signed a contract with BC Budivelnyk of Kyiv, Ukraine. Berhanemeskel joined Ottawa in mid-July and immediately made an impact, including scoring 25 points on Aug. 1 against the Montreal Alliance.
Derouin said he feels confident the BlackJacks can still win without Berhanemeskel, but stars Walt Lemon Jr. and Deng Adel need to step up.
"The margin for error is probably lower," Derouin said. "We need Walt to be good. We need Deng to be good. When we have all our pieces, nobody even notices if someone has a (bad game)."
Niagara River Lions vs. Scarborough Shooting Stars | 4 p.m. Friday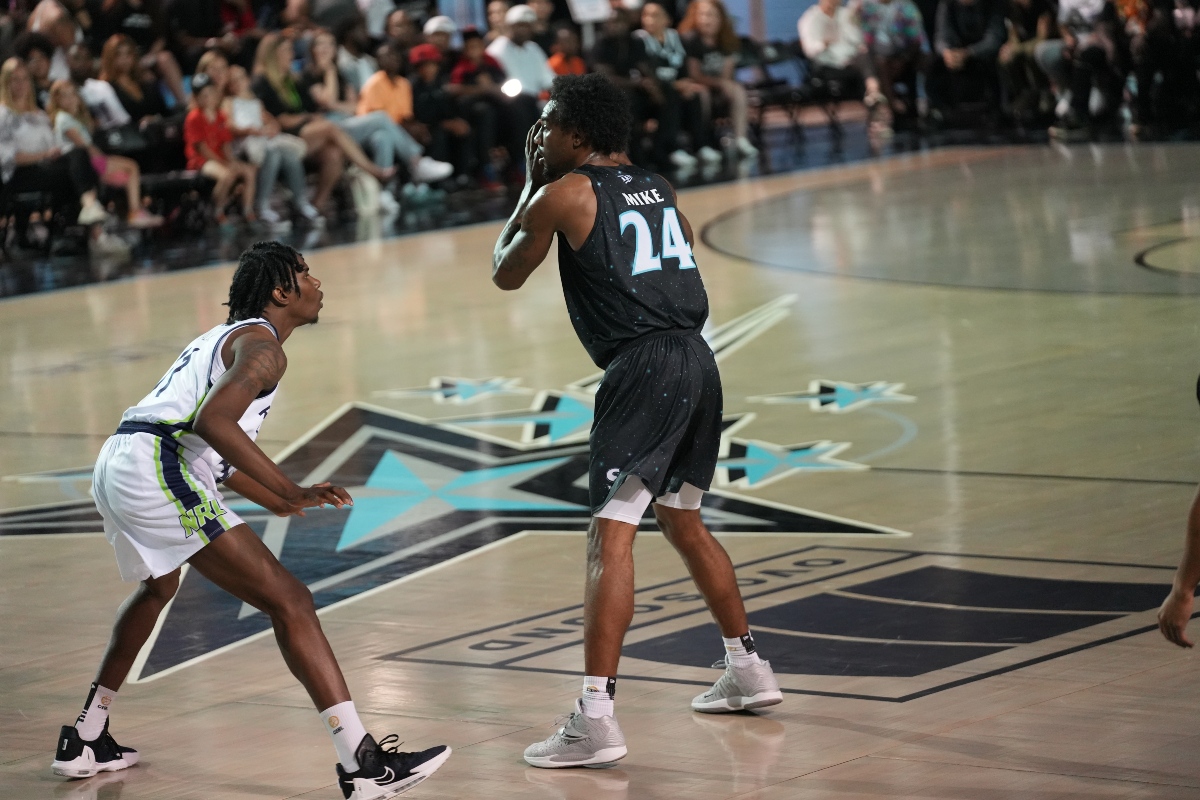 Scarborough just might be the biggest team in the CEBL.
Arriving in August 2021, when they were introduced as an expansion team, the Shooting Stars have revolutionized what it means to be a CEBL franchise. OVO co-founder and team co-owner Niko Carino brought Drake to a game.
The team then signed rap star J. Cole, garnering international headlines.
Now, Scarborough has an opportunity to push the envelope further and win the championship in its inaugural season.
"I haven't had time to really take anything in," Scarborough head coach Chris Exilus said. "But it is a special time for Scarborough, our community, for our franchise. We worked really hard to get to this point."
The Shooting Stars enter championship weekend having won five of their last six games, including a 108-96 victory over the Rattlers in the play-in tournament last week. They are led by Toronto Raptors draft pick Jalen Harris, who is averaging more than 20 points a game.
For the River Lions, today's game is the result of a winding path through the play-in tournament that they narrowly avoided altogether.
Entering the final weekend of the regular season, the Honey Badgers and River Lions played two games against each other to decide first place.
While Niagara lost the first game and thus the opportunity to pass Hamilton in the standings, the River Lions are still one of the stronger teams at championship weekend.
"I expect it to be a battle. It's gonna be a war," said River Lions guard Khalil Ahmad, who was named league MVP on Wednesday. "It's a lot of not beef, but (we're) butting heads. We're both competitive teams so we're gonna go out there and compete."
---
The championship final will take place Sunday at 4 p.m. You can purchase tickets for championship weekend here or watch all the action on CEBL+.
---
More Stories