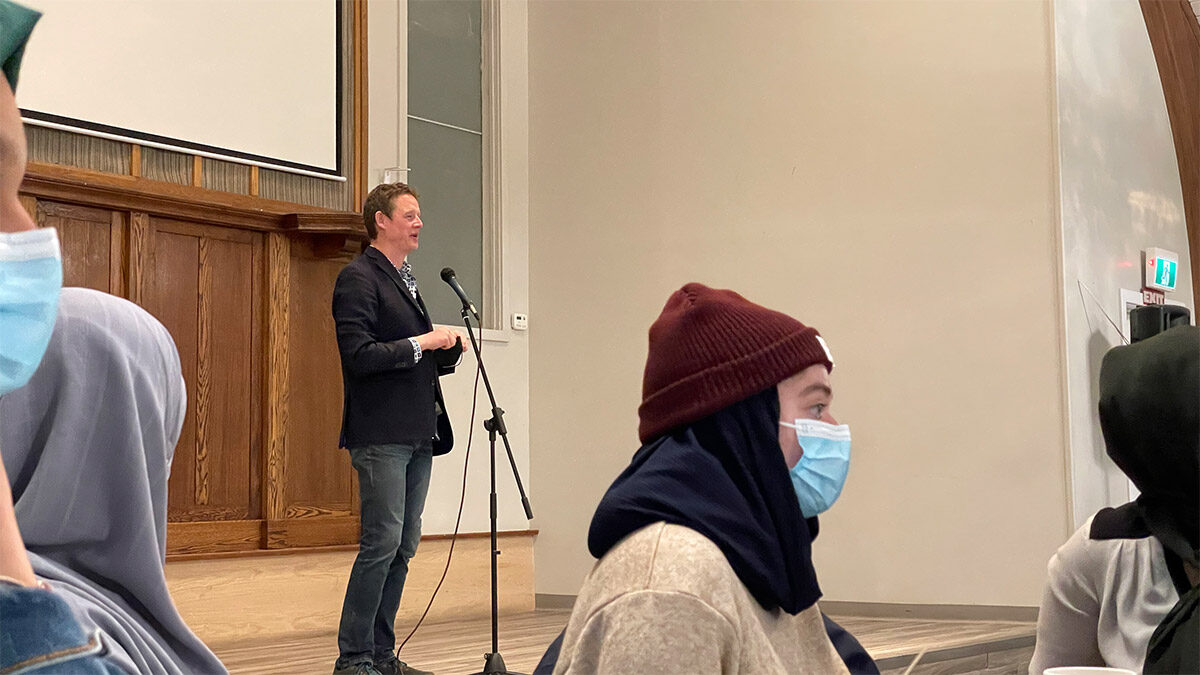 Ottawa Centre MPP Joel Harden says the country's non-Muslim community needs to do more now to combat Islamophobia.
The NDP politician spoke about the problem during a recent event marking the UN International Day for the Elimination of Racial Discrimination at the Hall of Peace banquet facility, steps from the city's main mosque on Northwestern Avenue.
Harden told members of the Ottawa Muslim community that the time for thoughts and prayers in the face racism is over. Now is the time for action, he said.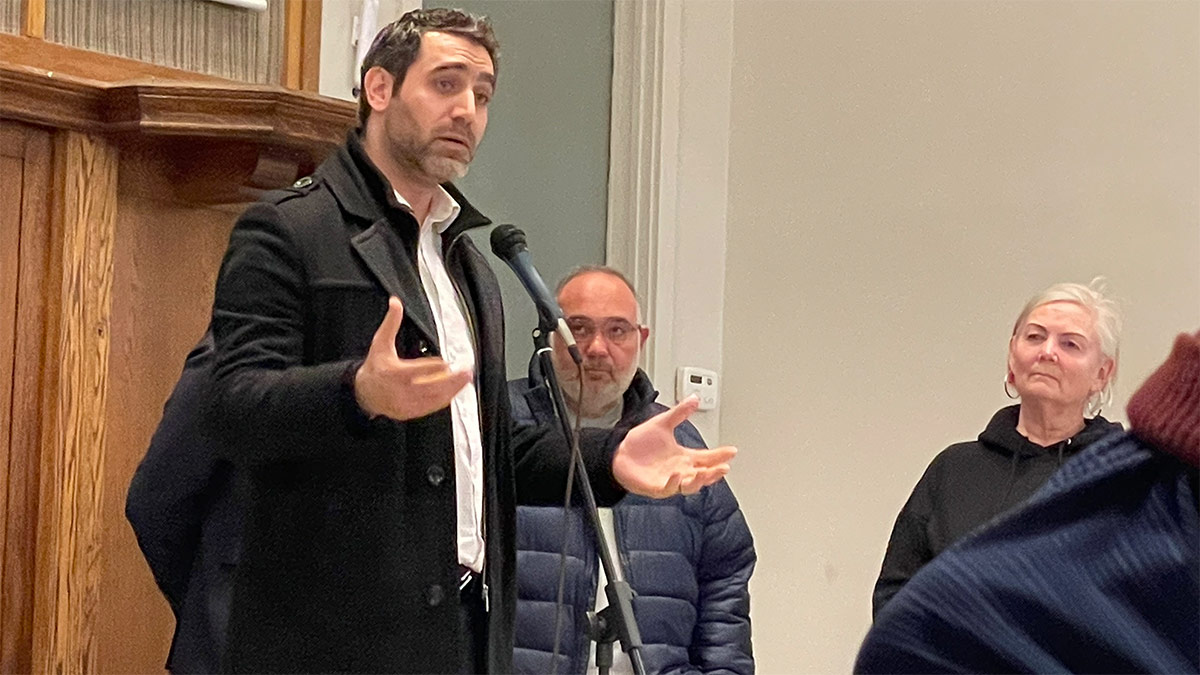 "What we need is community action, particularly from non-Muslims," said Harden. "People are tired of having to carry the burden of combating Islamophobia as a community."
The event was held to celebrate the life of Yumna Salman, one of the four Muslim family members killed in June 6, 2021 when they were intentionally struck by a pickup truck in London, Ont.
Fifteen-year-old Yumna was an artist. Community members of all creeds, including many children, arrived at the anti-racism event to honour Yumna to create a version of a mural that she had made at her school in London that shows the positive nature of Islam.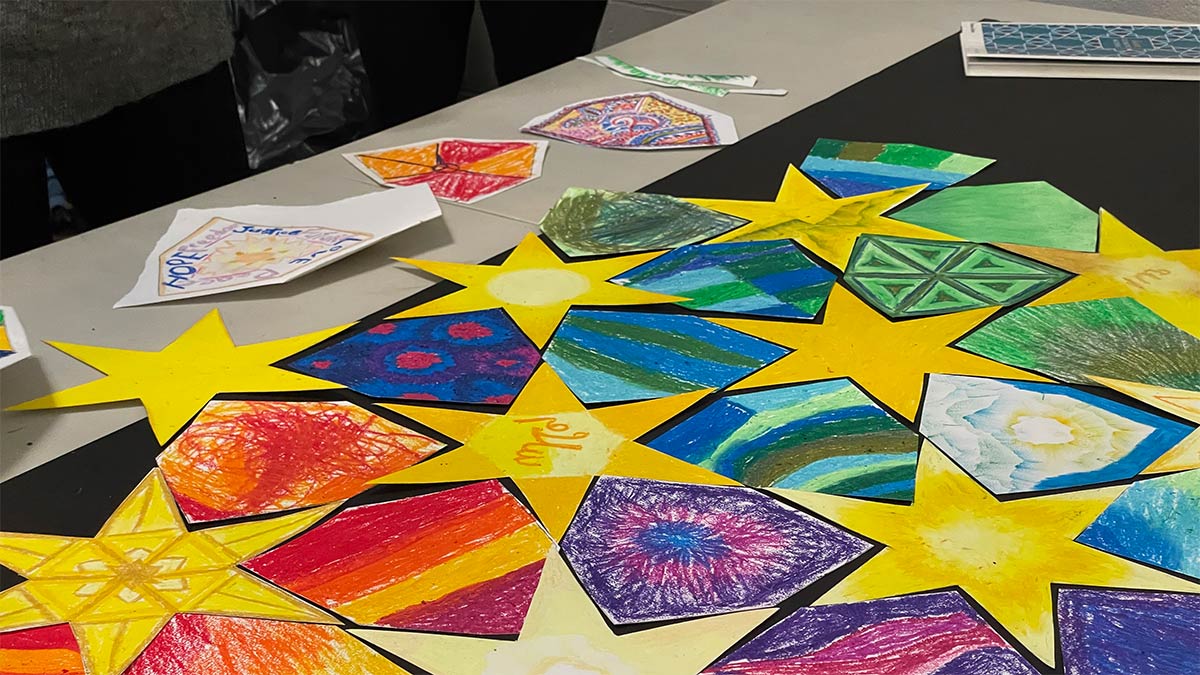 The finished mural will hang in Harden's constituency office on Catherine Street. Asked what he would do if there is any criticism of displaying the mural, he said: "We're going to talk to those people and try to reach their hearts and ask them: Where does their anger come from?"
On whether hate, racial discrimination, and Islamophobia are problems in Ottawa, he said: "Absolutely. It's on the rise," referencing the recent trucker-led occupation of downtown Ottawa and the racist symbols and rhetoric associated with it.
Islamophobia is a real and growing concern for Muslims in Canada, said Mustafa Farooq, chief executive officer of the National Council of Canadian Muslims. His voice full of emotion, he described a March 19 bear-spray attack on a Mississauga mosque, where Farooq helped clean the carpets after an assailant shot streams of the painful spray at worshippers.
Farooq applauded Harden and Ontario NDP leader Andrea Horwath for their work on the Our London Family Act, saying the bill was "sourced from the beliefs" of the province's Muslim communities. The bill, which is a response to calls from Muslim leaders for Ontario to take meaningful action against Islamophobia, is to go before a legislative committee in the coming weeks.
Nimao Ali, principal of the Muslim Association of Canada's Abraar School in Ottawa, recounted the horrors she witnessed before leaving Somalia, only to arrive and witness acts of racial hatred in Canada.
Ali witnessed the death of 37-year-old Abdirahman Abdi, in a confrontation with Ottawa Police in July 2016.
Mohammed Adi, president of the Ottawa Muslim Association, said Muslims in Canada want to be a part of a community that accepts them and their struggles.
"We ran to get our vaccination against a virus, but what vaccination has the government done against racism?" he asked, referencing Quebec's Bill 21, which bans the wearing of religious symbols by anyone working in a position of authority in the public sector.
The night finished with participants colouring together over their "Yumna's walls" mural and sharing anecdotes on solidarity in the community. Spirits were lifted with community-building stories such as the Muslim association assisting with funding at the Parkdale Food Centre.
"It shows how much greatness there still is out there," said Adi, "that as Canadians, we can come together and sit together to have a dialogue with each other".
---
More Stories