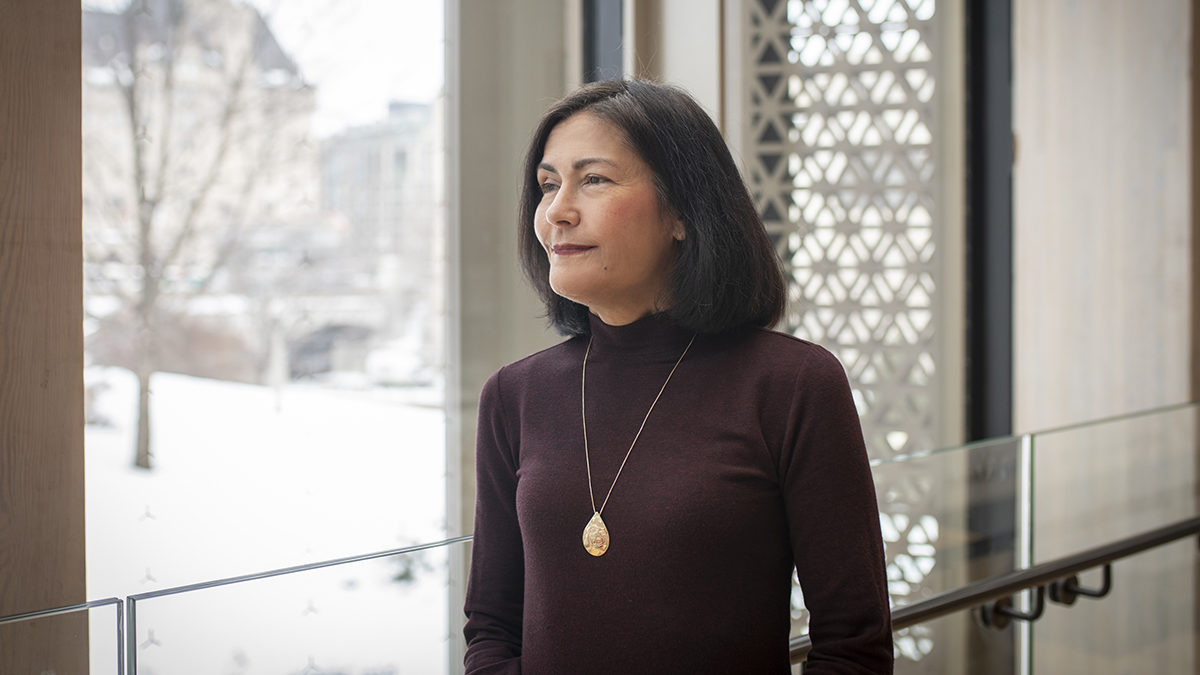 In 2016, the National Arts Centre announced the world's first national Indigenous theatre department, as part of the NAC's 2015-2020 strategic plan.
Indigenous artist and playwright Drew Hayden Taylor says he remembers being at the press conference when the NAC's commitment to Indigenous Theatre was first announced in Toronto.
Sitting in his chair and surrounded by his peers, he recalls his mouth dropping when he heard the news.
"I just thought, what an absolutely fabulous and wonderful opportunity," he said.
Fast forward to 2020 and the first season of the NAC's Indigenous Theatre department is winding down. It featured 11 pieces by Indigenous artists that seek to tell Indigenous stories. Many people celebrate this first season but also point out that there is Indigenous theatre happening elsewhere in the city and hope it too has room to grow.
The season
Managing director of the Indigenous Theatre, Lori Marchand, says nine of the 11 pieces in the season were either written or created by women. That was deliberate, she said.
"I would say 'our stories are medicine' is an ongoing phrase that encapsulates our work here at the NAC. For this specific season, one of our real driving statements was the beauty, power and resilience of Indigenous women," she said.
Marchand says the stories she and Kevin Loring, artistic director of the NAC's Indigenous Theatre department, want to showcase are ones "where our culture was our strength, not the thing that brought us down. So we talked about our culture being our superpower instead of our tragic flaw."
In December 2015, the Truth and Reconciliation Commission's final report, called on governments, institutions, organizations and all Canadians to respond to 94 specific calls to action it identified to "redress the legacy of residential schools and advance reconciliation."
Many related to arts and culture, including the 83rd, which asks "the Canada Council for the Arts to establish, as a funding priority, a strategy for Indigenous and non-Indigenous artists to undertake collaborative projects and produce works that contribute to the reconciliation process."
Marchand said "the real impetus within the NAC to create a dedicated Indigenous theatre department began in about 2015," but, she added the creation of the department didn't come as a direct response to the report, nor is it the driving personal motivation for her or Loring. Rather, Marchand said artists tend to "speak the things we know are bubbling up," and so the timing just seemed right.
In 2014, when the artistic studies and consultations that led to the creation of the department were happening, broader conversations about the impact of residential schools were unfolding across the country.
Marchand says the theatre's plays should attract spectators who are curious and want to learn. They will also provide Indigenous people a chance to see their stories on stage and have them recognized and honoured.
"While [theatre] is a communal experience, it is also a very personal one. Every person hears that story for themselves and has a reaction, has to respond in some way or other to that information," she said.
Taylor says the NAC's decision to launch its Indigenous theatre department is a monumental moment for the Indigenous community.
"The mandate, I guess, for the NAC is to present the best of Canada to the world in Ottawa, and it's impossible to present anything without including the Aboriginal voice because we are such a strong part of its history," he said.
Ottawa is a crowded stage
While the launch of the Indigenous Theatre department at the NAC is a sign of new opportunities for many, it represents a challenge for local theatre organizations as well. 
Suzanne Keeptwo, leader of the Four Nations Exchange, an Indigenous performing arts ensemble, and Laurie Steven, the artistic director of Odyssey Theatre, both say that national arts and cultural institutions in Ottawa can overshadow smaller, independent counterparts. 
"On the surface, it looks like we provide great professional theatre opportunities, but the national shows that come into that National Arts Centre, they're importing Indigenous artists for the large part. And I find that locally we're neglected," said Keeptwo.
And while the NAC's season has put a spotlight on Indigenous theatre, other companies have been producing these works for decades. 
Founded in 1982 in Toronto, Native Earth Performing Arts is Canada's oldest professional Indigenous theatre company.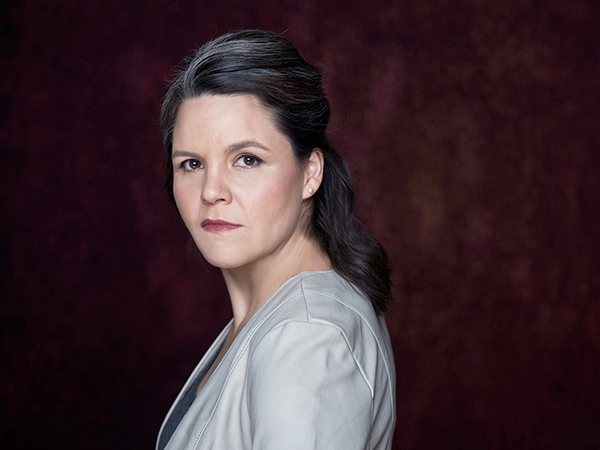 Michaela Washburn, a Métis theatre artist of English, Irish, French and Cree descent, says these productions about Indigenous narratives and histories are important to bridge the gaps in knowledge and education about Indigenous people that still exist in Canadian society. 
Washburn says there is an extra onus to ensure these stories are told accurately and that they include Indigenous voices, instead of being presented as a plot device to further a story that may serve to reinforce negative stereotypes.
"There's an added pressure to be able to represent and advocate," she said.
Right now, Washburn says the movement is still being headed by Indigenous actors and theatre companies. But she says non-Indigenous people need to assist with the telling of these stories, as well as getting familiar with the context and doing their research on them.
"The folks who want to tell those stories who are non-Indigenous, I look forward to when they're coming to the room, having done their own work. So … we're not always in the position of having to educate and advocate" she said.  
Strengthening the inner circle
In addition to leading the Four Nations Exchange, Keeptwo works as a cultural consultant, and is very familiar with having to constantly explain things and feel conscious of being part of a different cultural group.
The Four Nations Exchange offers a reprieve from that pressure, as the company is entirely Indigenous, and Keeptwo uses only Indigenous playwrights for scene study. This helps members be empowered and strengthens their "inner circle."
"It's just so relaxing. It's fun, we bond, we laugh, we challenge ourselves. It's safe. It's a really safe place," said Keeptwo.
With a strong foundation, the theatre ensemble can then work "on an equitable, professional level," with non-Indigenous people and organizations. Individual members can build their own skills and confidence, and may choose to pursue other opportunities that aren't necessarily Indigenous-specific.
To add to the changing theatre landscape in Ottawa, Odyssey Theatre recently became an Indigenous Performing Arts Alliance 'ally organization.' Laurie Steven, Odyssey's founder and artistic director, said everything started with a desire to reach out to the local Indigenous community in 2017.
Steven said a workshop led by Keeptwo opened a dialogue between Ottawa's independent theatre community and Indigenous artists, and in the past two years, there have been free-ranging meetings and discussions which have laid the groundwork for future collaboration.
"For me, one of the most important parts of being an ally company is being open, accessible, and just willing to to listen," said Steven. "I think you have to be open and accessible and have meetings and listen and exchange ideas and gradually things emerge."
Steven said it is important for Odyssey Theatre to be an ally organization because she wanted to "make sure the Odyssey stage is open to a really broad range of voices and diverse cultures … and the way that is going to happen is by reaching out and engaging with artists from different communities and people in different communities, it's not going to happen just by sitting back and wishing."
Future Opportunities
Keeptwo says she would like to see more opportunities become available to Indigenous artists, as there aren't many now. According to a 2015 report by Hill Strategies, theatre in Canada is a growing sector with limited resources — a pattern that seems to be reflected in Ottawa.
When Keeptwo was looking for rehearsal space for the Four Nations Exchange, there weren't many places to go to. She said they've been feeling lucky and grateful to Patrick Gauthier, the director of the Ottawa Fringe Festival, who has provided them a home at Arts Court Theatre.
In terms of small organizations co-existing with national ones, one idea Keeptwo said she'd like to pitch is for touring productions performing at the NAC to be made aware that they have access to local Indigenous artists with professional experience. The relationship would be similar to the way big ballet companies tour. They often hold auditions to allow local dancers to perform in shows.
Finally, Keeptwo says as all theatre organizations face growing competition for viewers in the age of digital media, there is a huge need to think creatively. The Four Nations Exchange is "developing an Algonquin land acknowledgment by way of artistic expression."
These land acknowledgments are becoming more common and are not restricted to typical theatre contexts, and so, "this would be one way to creatively support Indigenous performing arts, provide greater opportunities and reach wider audiences in new spaces," said Keeptwo in an email.
The future 
With the first season of NAC Indigenous theatre seeing success, the question now turns to whether the spotlight on Indigenous artists will continue. 
During the anticipated launch, the department faced funding setbacks. Last year, $3.5 million was denied by the federal government. The money was requested by the theatre to help fund future seasons.
Despite these setbacks, Marchand says the department is permanent and marketing details are being finalized for upcoming seasons.
For now, the NAC has two programs left in their inaugural Indigenous Theatre season. The National Arts Centre was closed to performances because of the COVID-19 pandemic. That is to lift April 5. If that happens then people will be able to see Inner Elder, a drama written and performed by Michelle Thrush, from April 7-10 at the Azrieli Studio.
The final production Hot Brown Honey, by Quiet Riot an Indigenous company from Australia is to run from May 5-9, but the opening is also threatened by the pandemic.  
The NAC will announce season two for Indigenous Theatre soon, but a date has not been set for that reveal.
---
More Stories