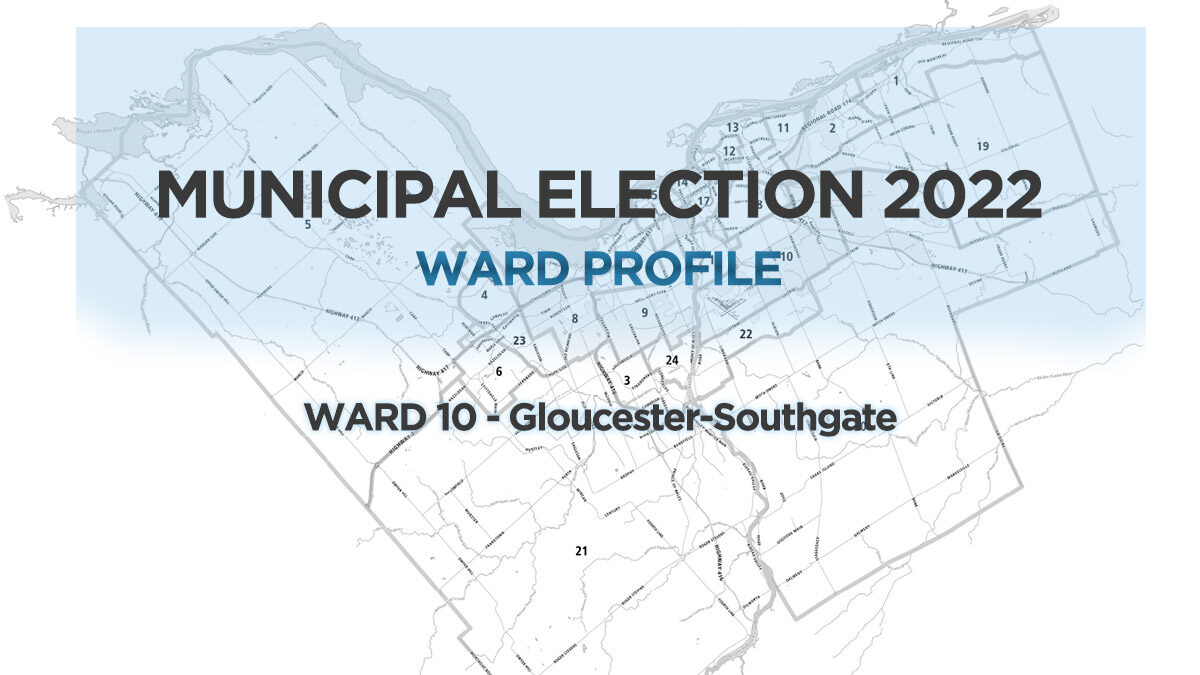 Where is it?
Gloucester-Southgate (Ward 10), is in Ottawa's south end. It encompasses South Keys, Ridgemont, Emerald Woods, Greenboro, Hunt Club, Gloucester Glen and surrounding communities. Gloucester-Southgate is bordered by Leitrim, Anderson, Walkley, Hunt Club and River Roads.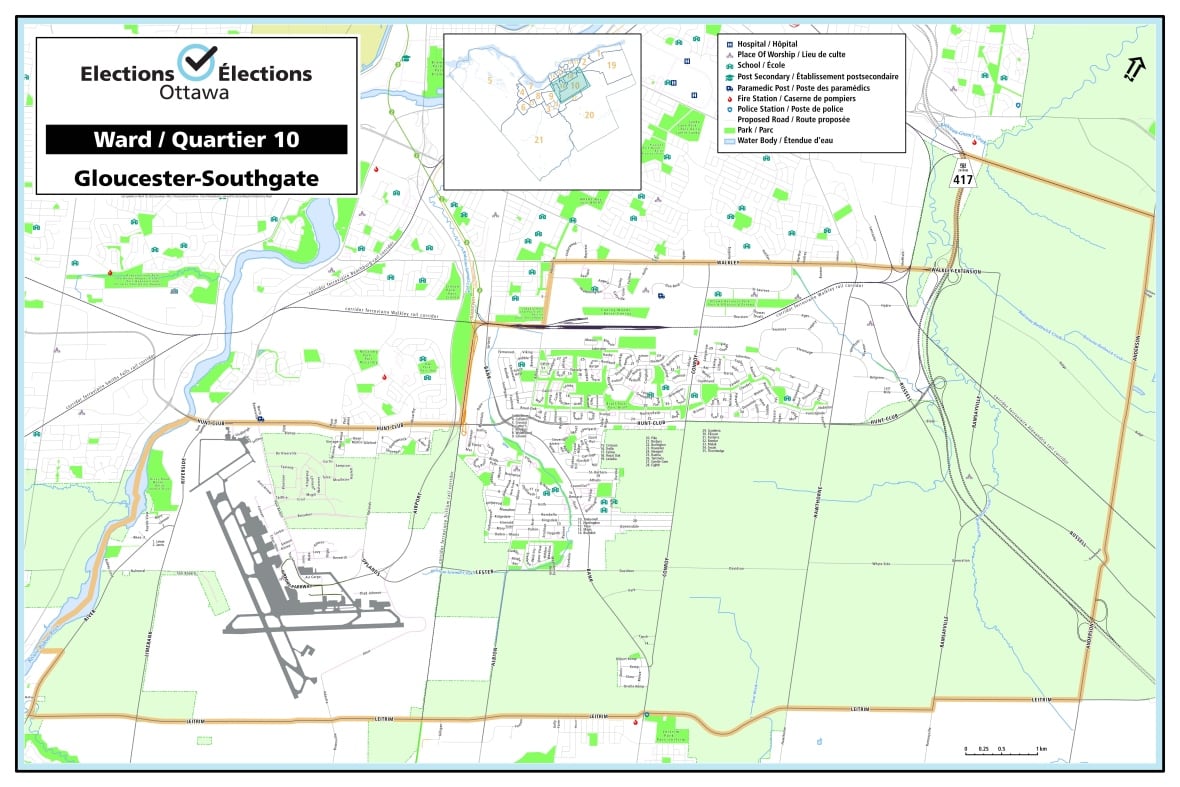 Who's running?
With longtime councillor Diane Deans stepping down after eight terms, Ward 10 will get a new representative. Deans, first elected in 1994, will be replaced by one of these six officially registered candidates: Aria Alavi, Jessica Bradley, Taylor Houstoun, Ron Keays, Hussein Mahmoud and John Redins.
Election day is Monday, Oct. 24, between 10 a.m. and 8 p.m. Visit Ottawa's election page for more information about where and how to vote.
Demographics at a glance:
About 47,520 people live in the ward, based on City of Ottawa 2021 year-end data. The 2016 census shows a visible minority population of 21,855 residents, 1,100 residents identifying as "Aboriginal" and 16,540 residents who were immigrants. Based on this data, Gloucester-Southgate has the highest visible minority population of all the Ottawa wards, making up roughly nine per cent of the Ottawa's total visible minority population. Those aged 14 or younger make up 18 per cent of the ward population; 70 per cent are 15-to-64 and 12 per cent are 65 and over.
One key issue:
According to the Ottawa Police Service annual report, crime rates in Gloucester-Southgate increased 15.4 per cent from 2020 to 2021; violent crime rose 13.4 per cent. According to Deans's website, reducing crime and harassment is a top priority in the ward. Deans currently serves as the chair of Crime Prevention Ottawa. Candidates Jessica Bradley and Hussein Mahmoud state on their campaign websites that improving community safety is one of their priorities. Aria Alavi, Taylor Houstoun, and John Redins have publicly shared support for police reform.
One local landmark:
Gloucester-Southgate is the home of the Ottawa International Airport, which saw 5,106,487 total arriving and leaving passengers in 2019, prior to the COVID-19 pandemic. Passenger volume took a significant hit during 2020 and 2021; however, numbers are rising again. The preliminary total number of passengers for 2022 is 1,492,364 at the time of this article.
---
More Stories