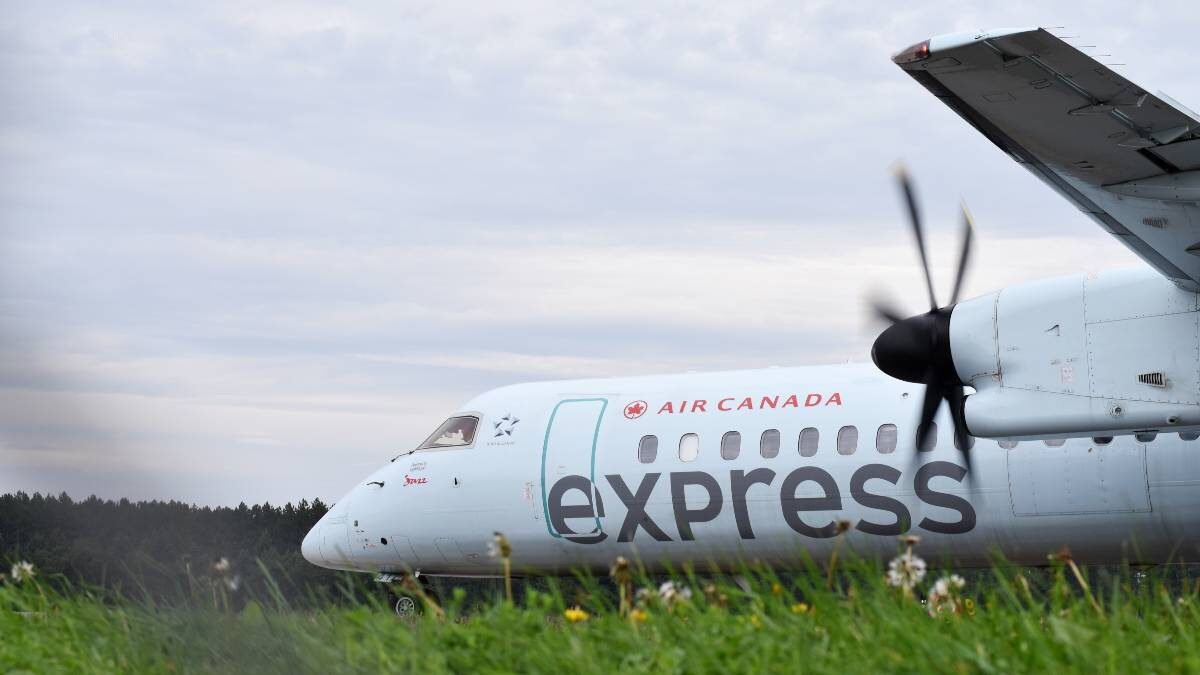 Every year, university students in Canada travel across the country to visit friends and family at home. For some, this is a drive or train ride, and for others, it's an hours-long flight.
Now, some students are facing flight prices that are increasing dramatically especially during the holidays.
Nathan Mackey is a Sheridan College student in Toronto who flies home to St. John's, N.L., every holiday season. Normally, a round-trip costs Mackey $500 to $600, but this year a one-way ticket cost him $440.
This is the first time in three years Mackey considered not going home for the holidays because of the high prices. 
"It's just so interesting because that has never happened before," Mackey said. "This is my third year away, so I'm very used to having to fly back and forth."
Like many other students living alone, Mackey tries to be financially independent and not ask his parents for support. 
"It's never caused me this much of a headache," he said. "It is bringing a lot of additional stress that shouldn't be brought on right now with everything else going on."
The high prices even prevented him from purchasing a ticket back to Toronto. Normally, Mackey books a round-trip home. This year, he only bought a one-way ticket and at the time of this interview did not have a plan for how to get back to school in January. 
"I really cherish my time going home for the holiday season," Mackey said. "It is your time to be with your family."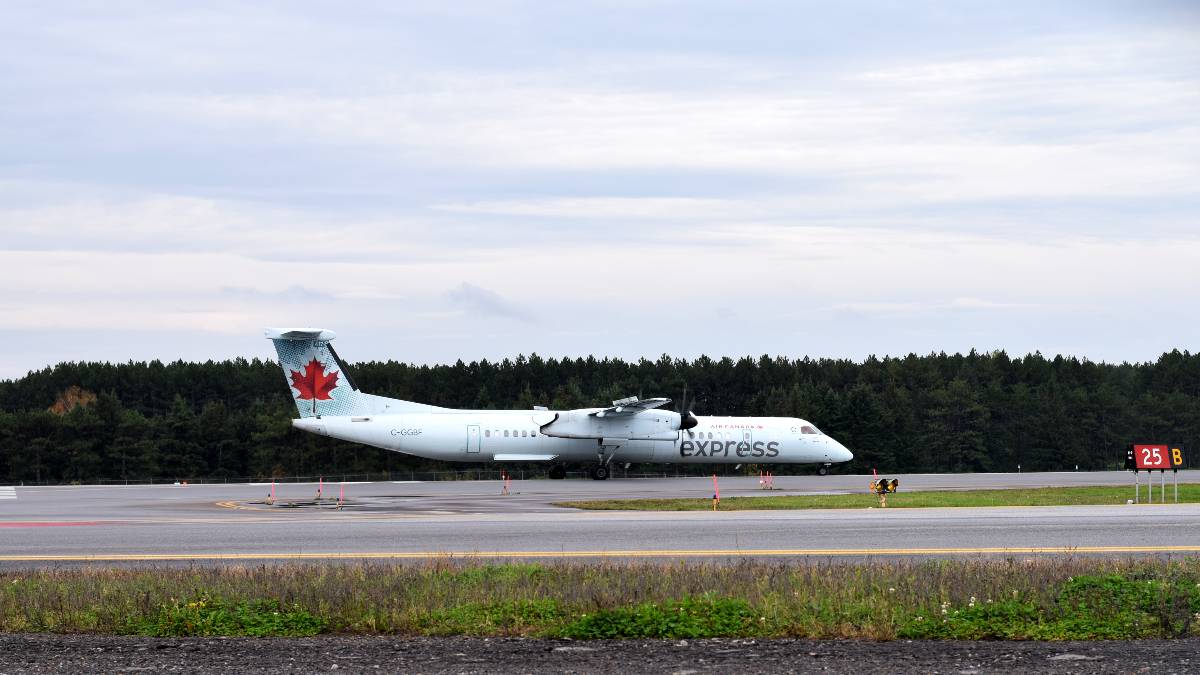 Mackey's experience is not unique. Thousands of students fly home over the holidays every year. Also, nearly 300,000 international students studied in Canada in 2018, according to Statistics Canada, many from China and India. They are sometimes required to fly home during summer and winter breaks.  
Even Canadian students living away from home spend nearly double what students living at home spend, according to a 2018 article by Maclean's. The report estimated transportation can cost students about $1,000 per year.
Domestic flight prices are now so high, it is cheaper to fly abroad. On a day in early November, a 10-day round trip to Orlando, Florida over the December holidays cost $611, while a round trip to Halifax cost $616 and a trip to Vancouver cost $1,019.
"For me, right now I think that it's cheaper for me to go down to Florida for the holidays than it is for me to go home to Newfoundland. They are about the same distance,"

Sheridan College student Nathan Mackey
"For me, right now I think that it's cheaper for me to go down to Florida for the holidays than it is for me to go home to Newfoundland. They are about the same distance," Mackey said.
However, the discrepancy can be explained by competitive pricing for popular out-of-country destinations, said Frederic Dimanche of the Ted Rogers School of Management at University X, the soon-to-be renamed Ryerson University.
"(Domestic flight) prices have always been high in Canada," he said. "As soon as you start talking about international travel, the prices not only apply to your Canadian market, but they apply also to your international market."
If flights to Canada skyrocket, tourists may choose other international destinations for travel. So, to attract international travellers, airlines need to offer competitive prices, according to Dimanche.
"(Canadian airlines) have to be competitive on those international prices because beyond a certain limit, people are going to say, 'Forget Canada, I'm not going to go there.' And that would be detrimental to airlines," he said.
A changing market
Dimanche spoke with CTV Toronto this summer about low-price domestic flights in Canada. In June, a one-way trip with WestJet from Toronto to Calgary or Vancouver averaged at about $122, CTV reported.
At that time, Dimanche predicted the low prices wouldn't last — and he was right. According to him, in May and June, airlines lowered their prices as a tactic to attract travellers when the Canadian public was very hesitant to travel due to COVID-19.
"It was a difficult period and it still is a difficult period for the travel sector and airline sector," Dimanche said. "In order to get people back in planes, you have to make them feel confident about travelling."
Increased vaccinations have helped build confidence, Dimanche said. More than 77 per cent of Canadians had received at least one dose and more than 72 per cent are fully vaccinated, according to the federal government.
Airlines used the lower-priced flights to revive consumer demand, Dimanche explained. People have become more confident with travelling, so demand has increased — and when demand goes up, so do prices, he said.
"Airline fares always fluctuate for many reasons, including demand, seasonality and overall market conditions," Air Canada stated in an email to Capital Current. WestJet and Flair Airlines did not respond.
Overall, airlines suffered through the pandemic, Dimanche explained. So, even though higher prices may affect passengers, they are helping airlines and the travel sector recover.
There are also many other factors affecting flight prices, such as the price of oil. Airlines were not making much profit during 2020 and 2021, and there was little need to buy oil when it was cheaper during the height of the pandemic, Dimanche said.
According to Statistics Canada, the average price for fuel in Ottawa-Gatineau was 129.9 cents per litre in May 2021. As of Oct. 21, the average price for fuel in Ottawa was nearly 15 cents more, at 142.74.
There are many other factors affecting airlines.
"From the very beginning of the pandemic, airlines cancelled many flights," Dimanche said. "It took a little while, but after several months the federal government said (airlines) have to reimburse those travelers."
Reimbursements cost the airlines. They were spending more money than what they were making.
Airlines also suffered from layoffs, safety clearances for pilots and crews, and additional COVID-19 health protocols. The airline industry is not a switch, explained Dimanche — it cannot be turned on and off easily.
"That is something that people typically don't pay attention to or don't know," Dimanche said.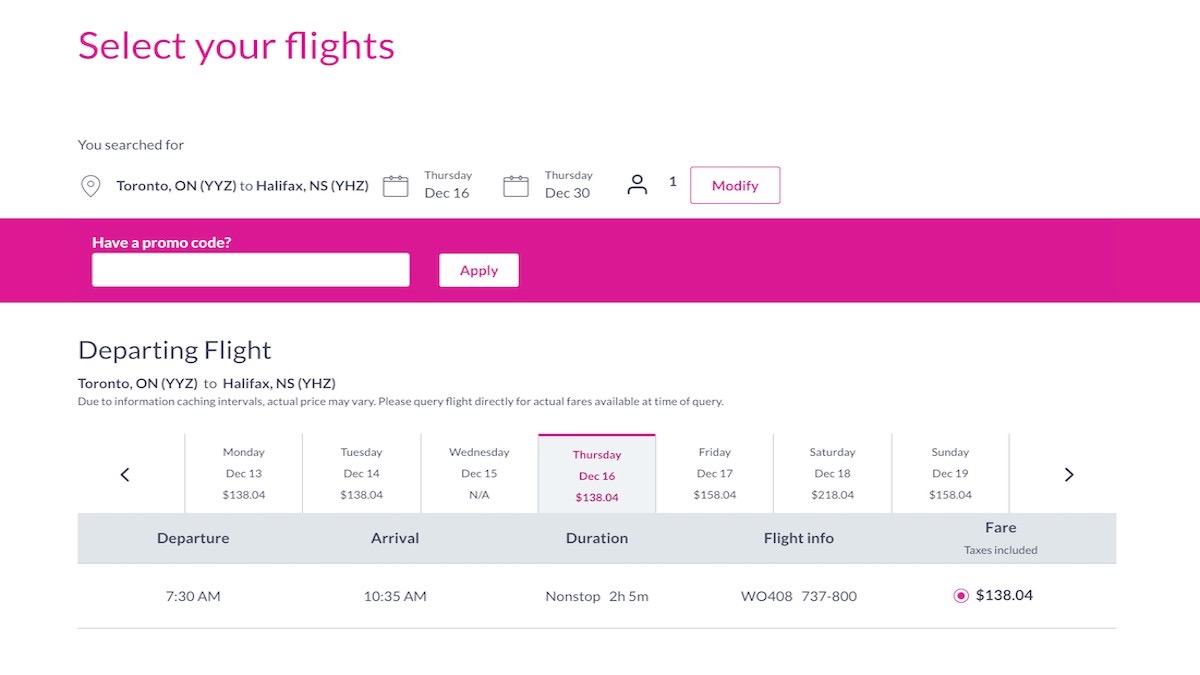 Many lower-fare airlines have recently landed in the Canadian market, including Flair Airlines in 2005 and Swoop in 2017. After the holidays, these airlines might help bring down soaring prices, Dimanche said, as these low-cost airlines offer significantly cheaper flights across Canada.
If these airlines are able to offer lower prices and an enjoyable experience for passengers, they will build a stronger customer base, Dimanche said. This will ultimately lead the bigger airlines, including Air Canada and WestJet, to adjust prices to keep customers.
"I think that after Christmas we're going to see some prices coming down again," Dimanche said. "And one of the reasons will be the increasing competitive environment with low-cost airlines."
But prices will remain high through the holiday season, Dimanche predicted.
"I think the prices are going to stay high (around Christmas) and the reason why is because you're going to have an amped-up demand from people who have not travelled for the past 18 months and now they have an opportunity to go visit family," he said.
Mackey will visit his family over the December holidays despite the cost.
"I remember seeing (the price) and I was in absolute shock," he said. "I think that is horrendous."
If the price had reached $1,000, like some flights to Vancouver, Mackey said he would not have gone home for the holidays.
---
More Stories