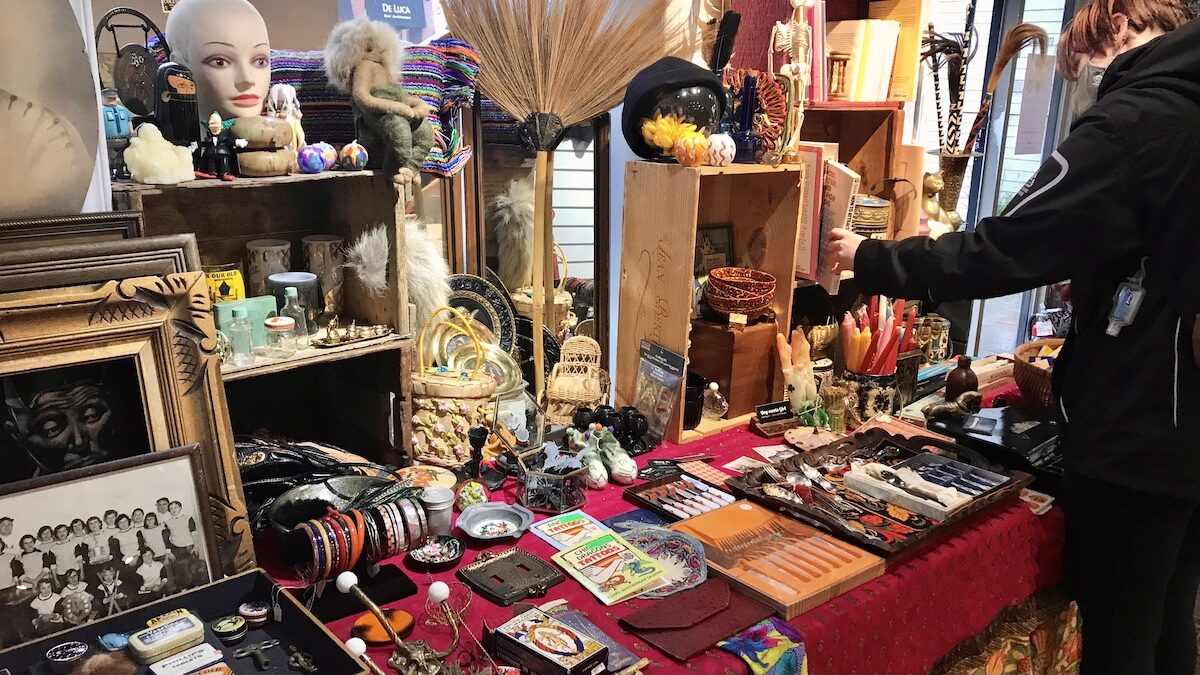 The first Ottawa Mystic Market took place this past Halloween in Westboro, where a lineup to enter wrapped around the corner of Richmond Road and Athlone Avenue for about six hours.
The market sold oddities, artwork and clothing from a selection of Ottawa-based businesses, many of which relate to spirituality, the occult or witchcraft. The event was organized by Vintage Pop-up 613.
Despite rain, the turnout exceeded the expectations of those selling their wares, said vendor Victoria King.
"I couldn't believe it," she said. "Some people said they were waiting for over an hour. It's really humbling."
King runs a business called Fox and Tangle, which specializes in sustainably sourced fibre art.
The small business community is dependent on markets like this to stay afloat, said King: "A lot of small businesses have been sticking together and making note of markets to apply to."
Many vendors at the Mystic Market were with businesses born during the pandemic, said King.
"I started in March of 2020 — shocker, I know," she said. "I'm a pandemic business."
"I think a lot of people had extra time and people were realizing that you can't really rely on corporations to keep you employed," said King.
The Mystic Market was not the only witchy market to take place in Ottawa, said vendor Monica Pereira. "We did one the other day at The Koven," said Pereira, referring to a restaurant on Murray Street in the ByWard Market.
Pereira owns a business called Moonstoned Alternative, which sells handmade artwork and jewelry.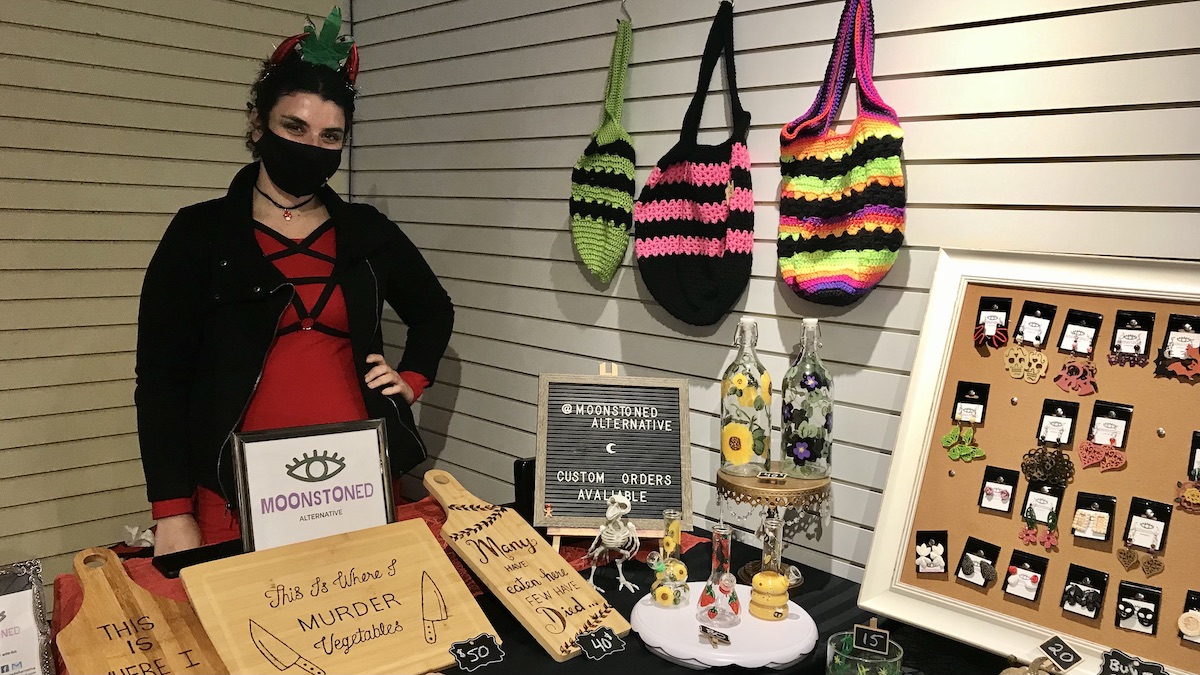 "I do a lot of markets with Vintage Pop-up 613, so when they said they were doing a witchy one I was like, 'Sign me up!'" said Pereira.
Mystical markets are popping up more frequently because of the recent uptick in the popularity of witchcraft, said Pereira, a self-described witch.
"I think the draw is that it's like religion without religion," she said. "It has really improved my mental health, it teaches you to have control over your life."
For some vendors, this type of market was groundbreaking. Business owner Megan Mckague said this was her first time selling her products at a market, and she was thrilled to be a part of one so unique.
A good community
"I love attending the markets. I met Aida at one of the markets when she was selling spell candles. I expressed interest and that's actually how I got involved," said Mckague, referring to Aida Hodkinson, a chief organizer of the event and co-creator of Vintage Pop-up 613. "She was just so open, so I knew it'd be a really good community."
Mckague owns a business called Auraborrows, which sells vintage clothing and helps customers discover their aesthetic. Mckague also offers tarot readings and dream interpretations.
The community is growing larger day-by-day, said Mckague.
"Tarot readers and psychics and that sort of business skyrocketed during the lockdown," she said. "I think it's partially entertainment, like there's going to be a number of people who are spending more time on their own and really getting to know themselves."
She added: "I think people are drawn towards it because it is an access to their subconscious."
The event, originally planned for a different location, was moved to an indoor space the day before it was held. Still, with umbrellas clutched in their hands and soggy Halloween costumes dripping on the pavement, those attending were excited about the market, said customer Leah Cosman.
"It's a small space, so we have to follow COVID-19 guidelines," said Cosman, while waiting in line.
Customers were told to wear masks inside the market and a capacity limit of 60 was enforced.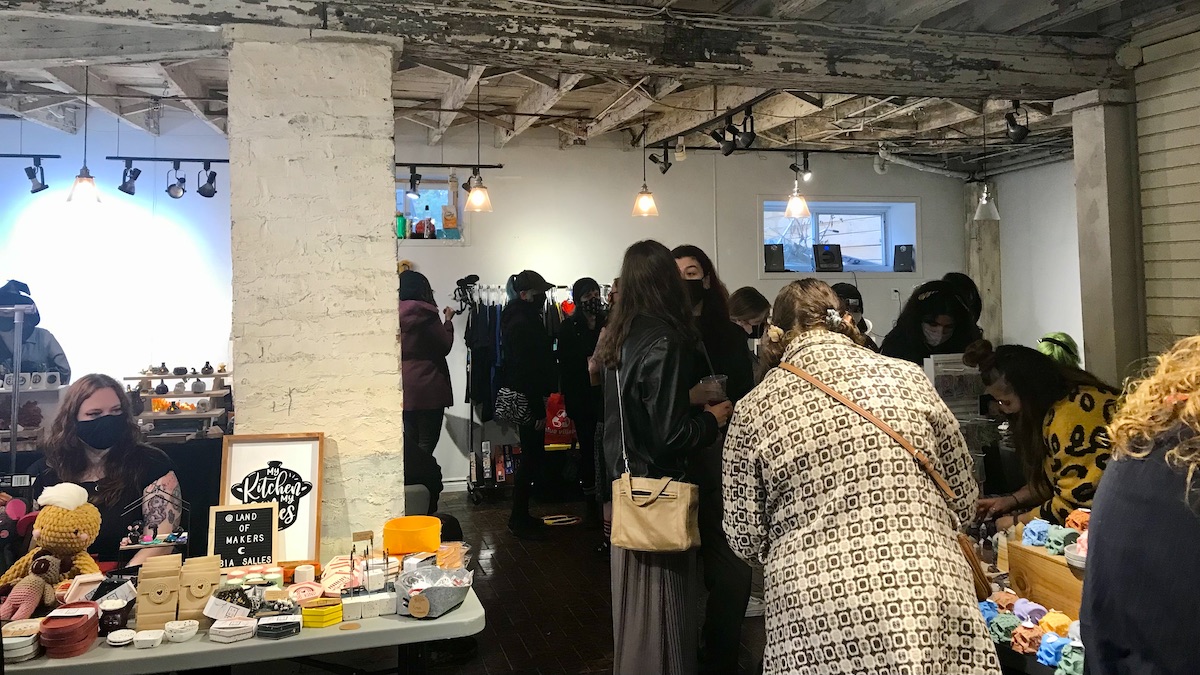 ---
More Stories