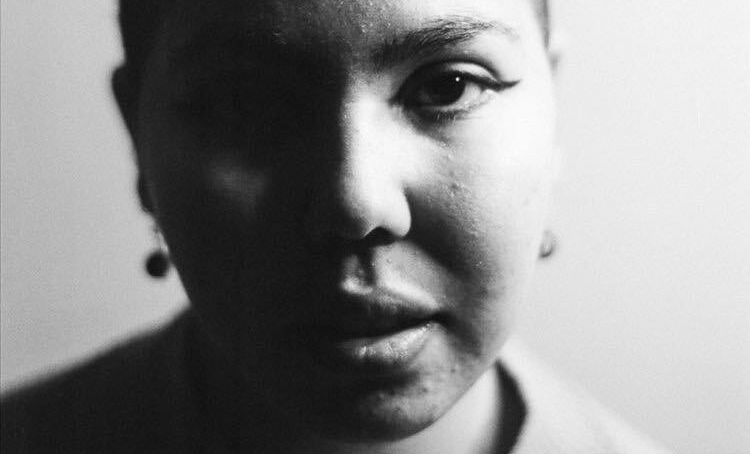 When Aleksandr was 13, he was faced with his sexuality. After calling a boy "hot," his friends confronted him. "Do you know what that means?" they asked. "It means you're 'bouty,'" a homophobic slur in Arabic.
For Aleksandr, this wasn't the first time he realized he was gay, but it was the first time he realized his sexuality was different from that of his friends.
At first, Aleksandr didn't think much of it. "When they said that, I was like, 'Alright, I guess I like men. Don't you like men?'" he said.
He said he soon understood his sexuality wasn't considered acceptable to his friends. "Down the road, my friends were like, 'you're not supposed to be like that,'" he said. "I got into the habit of trying to pray the gay away."
Aleksandr, who is using a pseudonym, grew up in Jordan and Saudi Arabia and is ethnically Palestinian. He became a resident in Canada when his parents became Canadian citizens in 1998.
Aleksandr is one of many Arab youth in Canada — many of whom are Muslim or have Muslim backgrounds — who say, as LGBTQ+ Arabs, they struggle to find acceptance in both communities.
Finding acceptance is difficult
Levels of acceptance of LGBTQ+ identities varies across the Arab world, although same-sex marriage remains illegal in much of the Middle East. Among Muslims, particularly Muslim youth in Canada, so does the understanding of whether it's OK to be Muslim and gay.
Some Arab youth who are members of LGBTQ+ communities say their experiences have been fraught with rejection from family and friends, and fetishization and misunderstanding from white members of the LGBTQ+ community. They have also encountered acceptance, giving them hope for the future.
Aleksandr said growing up, he didn't understand what it meant to be gay in the Arab and Muslim communities he grew up in, partly because sexuality was never talked about in his family.
"My parents are so conservative. I'm not saying they're really extreme when it comes to religion, [but] they're religious," he said. "I was so sheltered. I had no idea what being gay was."
In 2014, Aleksandr left his parents' home in Jordan and moved to Canada to study at an Ottawa university, partly so he could get married one day if he wanted, as same-sex marriages are not recognized in Jordan.
By the time he was 15, Aleksandr said he was able to be more open about his sexuality after connecting with other members of LGBTQ+ communities on social media.
Others have had similar experiences. Mostafa said he never "found out" he was gay. "It's more like, when did I become OK with it or realize that this is normal," he said. (Mostafa's last name has been withheld for privacy reasons).
Growing up in Saudi Arabia, he said finding self-acceptance was difficult, as being gay was something "you really don't talk about."
"[At first], it wasn't at the forefront of my mind," he said, "but once I started to accept myself and realize that this is a part of me that I'm going to live with forever … is when it got harder."
Being Muslim and queer
That's when Mostafa, like Aleksandr, faced some tough questions. "Am I gonna have a future with my family? Am I going to have a future with my parents? What's that going to look like?"
He was 15, after his family had moved to Canada, when he finally accepted who he was. "That's when I started being like, 'Oh, there's other people that are like this and there's other people experiencing the same thing that I'm going through,'" he said.
For Aleksandr, coming to terms with his sexuality came with changes in his religious beliefs.
Aleksandr does not consider himself Muslim, although he grew up in a Muslim household. For him, it was simple. "Why should I accept Islam when Islam doesn't accept me?" he said.
Other queer Arabs who come from Muslim backgrounds feel differently. Houda Boussayri, a 22-year-old of Moroccan background, is Muslim and queer.
For Boussayri, fitting her queerness in with her identity as a Muslim involved growing pains. She said she's still trying to figure out how to reconcile both parts of who she is, but that being Muslim is an important part of her identity.
Coming out to some of her Muslim friends has occasionally led to some awkward moments.
"If I come out to you, I don't want you to give me flowers or something," she said. "I just want you to give me a big hug."
After coming out to one friend, she received the response, "I'll be your friend, but I can't encourage that because it's against my religion."
Boussayri said the fact that her friend said "my religion" instead of "our religion" meant they assumed she wasn't Muslim anymore or that she couldn't be both Muslim and queer. "I was just pretty shocked. I never mentioned that I'm not Muslim," she said.
"Nobody can tell me what to believe or what not to believe. If I choose to be Muslim and be queer, I guess I'm just choosing to be fully honest with myself."
Discrimination
Boussayri said being Arab comes with its own challenges in the LGBTQ+ community.
"So many white men would fetishize me when I first came out, saying things like, 'I can't wait until you make out with another girl,'" she said.
Others would exoticize her, calling her hair "tropical." One person on a dating app referred to her as their "little couscous."
"I'm always scared to go out with white people in case I'm fetishized by them," she said.
Aleksandr said he had similar experiences when he was involved with the LGBTQ+ service centre at his university.
"I was the only Arab there," he said.
He went to the centre hoping to find a space where he could share his experiences and find support. "But they didn't know how to talk to me, how to hang out with me," he said.
When Aleksandr opened up to other LGBTQ+ people at his university about coming out to his parents, he said he was told to "just tell them," which made him feel as though they didn't get it.
"I'm not white. I don't just get disowned," he said. "They will act as if I'm dead."
He added the community often doesn't include queer people who are not white. "The system built in place for the LGBTQ+ rights — the services — are catered towards white gay men," he said.
Hope for the future
Despite Aleksandr's experiences, he said he believes young Arabs are paving the way to more supportive and inclusive Arab and Muslim communities.
He said he sees the community respecting the privacy and choices of their Arab-Muslim LGBTQ+ counterparts.
"There are many more open gay Arabs there are and it is much more talked about nowadays, even on social media," he said. Especially in the Arab world, more Arabic-speaking individuals are being exposed to the LGBTQ+ culture thanks to more Arabic content, he added.
"Back when I was 18, it was 2014. It was not talked about as much — not in Western media, not in the Arab world either — so I do believe things have changed nowadays," he said.
For Boussayri, it was all about being exposed to like-minded people who understand all the parts of her identity and accept her, too.
"When I came out, I met some people in the BIPOC queer community in Montreal and that's where I found some beautiful people and amazing souls that actually were there for me, even though we don't even know each other that much," she said.
In spite of the backlash they faced, Aleksandr, Boussayri and Mostafa all say there's hope for the next generation to carry on their legacy of being both LGBTQ+, Arab and proud.
---
More Stories