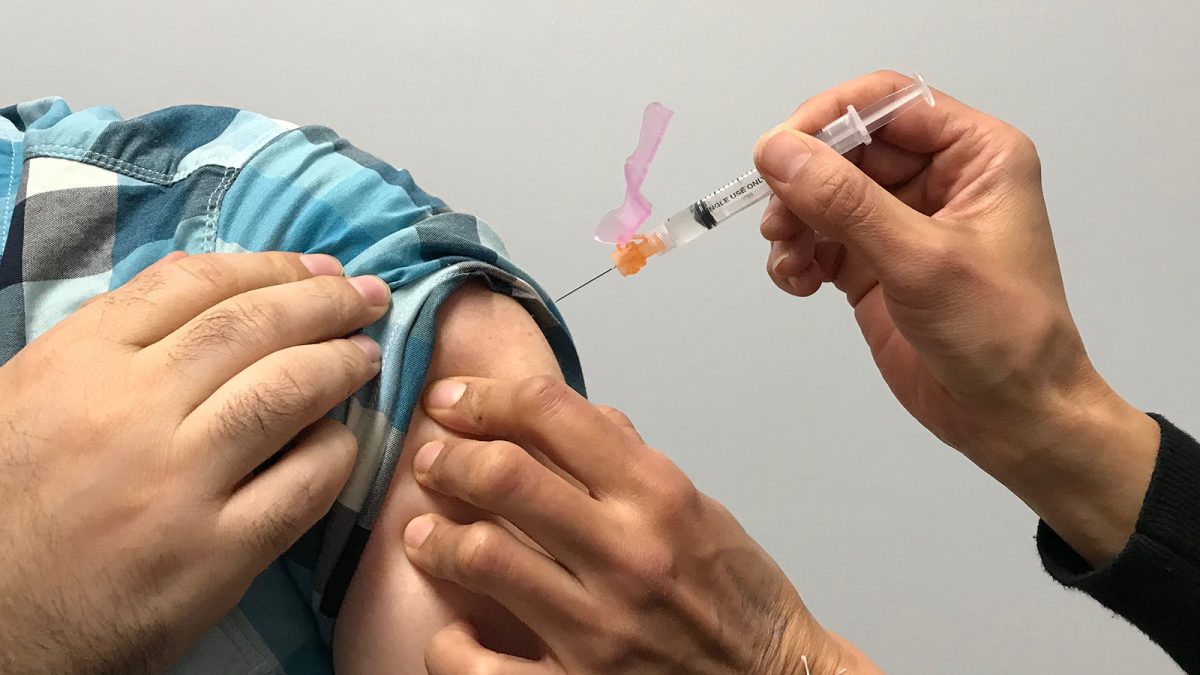 Ottawa Public Health is warning that this year's flu season in the city hasn't peaked yet and it appears children are particularly vulnerable, which has been underlined by the recent death of a three year old in Gatineau.
"If people haven't already gotten the vaccine they should absolutely go get it," said Dr. Catherine Brown, a medical resident at Ottawa Public Health.
This year's vaccine has been more effective than the one administered in the 2017-18 season. Canadian researchers say that this season's vaccine appears to reduce the risk of catching the dominant flu strain by 72 per cent.
Last year, the flu vaccine was less than 20 per cent effective against the dominant strain of H3N2.

One of the main strains of flu this season in Ontario is the influenza A virus H1N1, typically known by the public as the swine flu. The last time Ontarians experienced the swine flu was in 2009 when 77 died in the province, according to Infection Prevention and Control Canada. Thousands of Canadians lined up for hours then to get shots. In fact the demand for vaccination was so high that it was limited in the early days of the pandemic to at-risk groups.
Now the same strain of influenza is back and appears to be affecting children more than usual.


According to Ottawa Public Health, those at higher risk of complications from the flu include children under five, pregnant women, the elderly and those with chronic illnesses. On Jan. 17, that warning was brought home when a three-year-old girl from Gatineau died from the flu after appearing fine earlier in the week.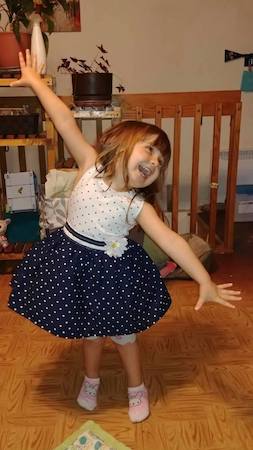 In an interview with Capital Current, her mother Nancy Bouchard said she wanted to inform people about the risks of the influenza virus and the impact the flu can have on young children.
"My daughter Charlotte was okay on Monday and she died on Thursday. I never thought she could die so easily because she was healthy," said Bouchard.

Ottawa Public Health's weekly flu reports shows increased flu activity every week. Data shows that the groups with the highest number of influenza diagnosis in the city since the beginning of the season include those ages 65 and older and children ages one to four. The main strain of influenza in the city currently is influenza A virus, subtype H3N2, the agency said. The latest report shows that 178 cases have been reported since Sept 1. Of those, 171
(96.1 per cent) were influenza A, five (2.8 per cent) were influenza B,
and two (1.1 per cent) were influenza A and B. Seven of the influenza
A cases were subtyped as H3, 1 as H3N2 and 9 as H1N1. The median age of cases is 58 years, Ottawa Publich Health says.
The H1N1 and H3N2 viruses are both categorized as an influenza type A virus and have similar symptoms: fever, fatigue, body aches, sore throat and cough. As subtypes, H1N1 and H3N2 can be broken down further based on the type of animal in which the virus was first identified.
The H1N1 virus was originally referred to as "swine flu" because laboratory testing showed that its gene segments were similar to influenza viruses that were identified among pigs, according to Centers for Disease Control and Prevention. The H3N2 strain originated from wild aquatic birds, particularly geese, duck, gulls and swans.

"The strain in 2009 was a pandemic influenza. It was different in that it was unusual in its timing. Usually we see flu cases in the fall to early spring," said Brown. The 2009 pandemic influenza broke out in late April and lasted almost a full year, according to the U.S. Centers for Disease Control and Prevention.

Brown said that Ottawa is experiencing a regular flu season. She is encouraging the public to get their flu shot at one of the free clinics within the city or from their health-care provider. Brown said that second peaks in the flu season are common and known to occur.
Reid Botting, 19, said he gets his flu shot every year as a preventative measure. "I get sick in the winter a lot, so I try to do what I can to prevent that. It is also free, so why would I not get it done?"

Brown said that in addition to getting vaccinated, avoiding spreading the flu is equally as important. By washing your hands, regularly cleaning surfaces and using cough etiquette, people can prevent the spreading of flu germs.

David Stephen, 50, said he gets vaccinated every season to protect himself and his family.
"I get the flu shot just to better protect myself because I think the impact of getting the flu can be quite severe and the risk of the shot is minimal." He said he feels the actual risks of the flu are often dismissed by people.
For those who do get sick with influenza this season, Brown suggests staying at home, drinking fluids, resting and taking Advil or Tylenol for fever.
---
More Stories