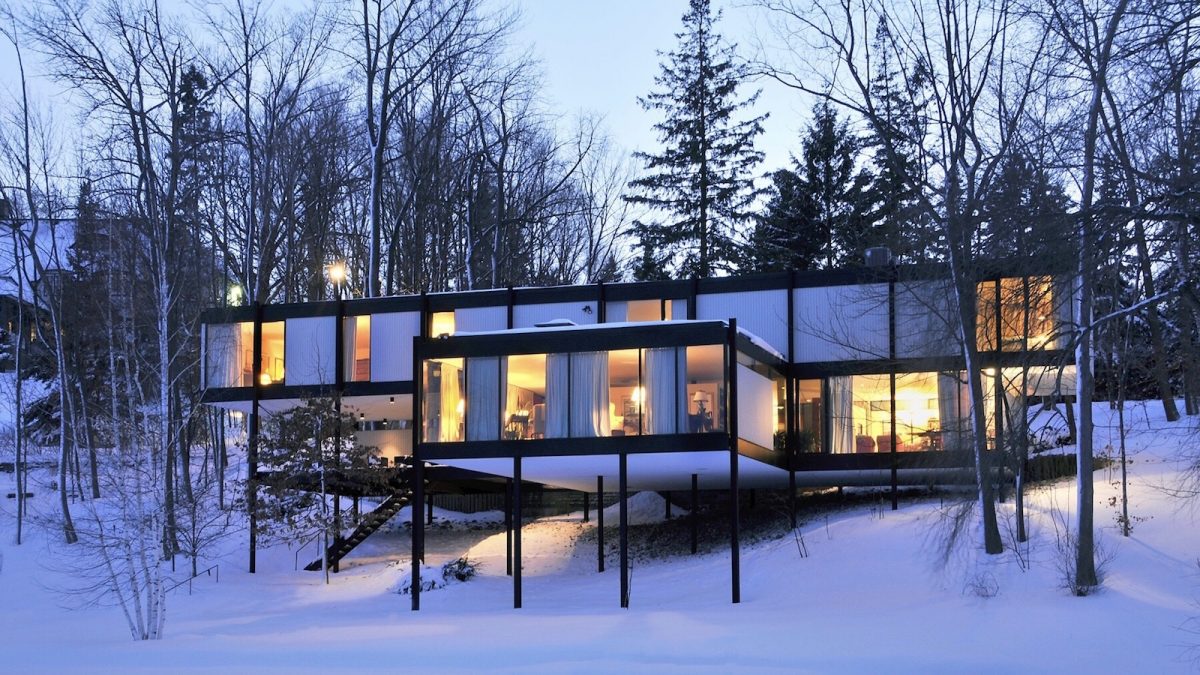 By Megan Harrison 
An Ottawa-area home designed by the architect Hart Massey has been named a site of national significance.
The two-story house, built in 1959, earned its status "based on its architectural and environmental interests," according to Parks Canada.
On Oct. 4, federal Environment Minister Catherine McKenna announced six new designations all chosen to "reflect the rich and varied history of our country in areas related to Confederation, Indigenous history, cinema, education and architecture."
The home is in Rockcliffe Park and is considered "an iconic example of mid-20th century modernism in residential architecture in Canada, and a Canadian example of International style because of its sensitivity to its natural surroundings," Parks Canada said in a release.
Hart Massey is the son of former Gov. Gen. Vincent Massey. Hart Massey built the home on Lansdowne Road for himself and his family. 
The house is described as having a "unique architectural ensemble" which acts as an "extension of the landscape" by erasing "the line between indoor and outdoor space."
As one of the few houses built on the shore of McKay Lake, it boasts an impressive view from the east side with "floor to ceiling windows that provide an unobstructed view of the surrounding landscape."
Thomas and Susan d'Aquino purchased the house from the Massey family in 1977 and have integrated several gardens, which have garnered several awards for the property. Parks Canada says the owners have "carefully restored and renovated the house while meticulously respecting its original concept."
Previously, as part of a millennium project in 2000, the Royal Architectural Institute of Canada acknowledged the site as "significant in shaping our built environment."
Last year the House of Commons environment committee released a report titled, Preserving Canada's Heritage: the Foundation for Tomorrow, which called for the federal government to "take stronger action to preserve Canada's historic places."
Other heritage buildings recently designated include, Park House in Amherstburg, Ont. and Truro Old Normal College in Truro, N.S.
---
More Stories