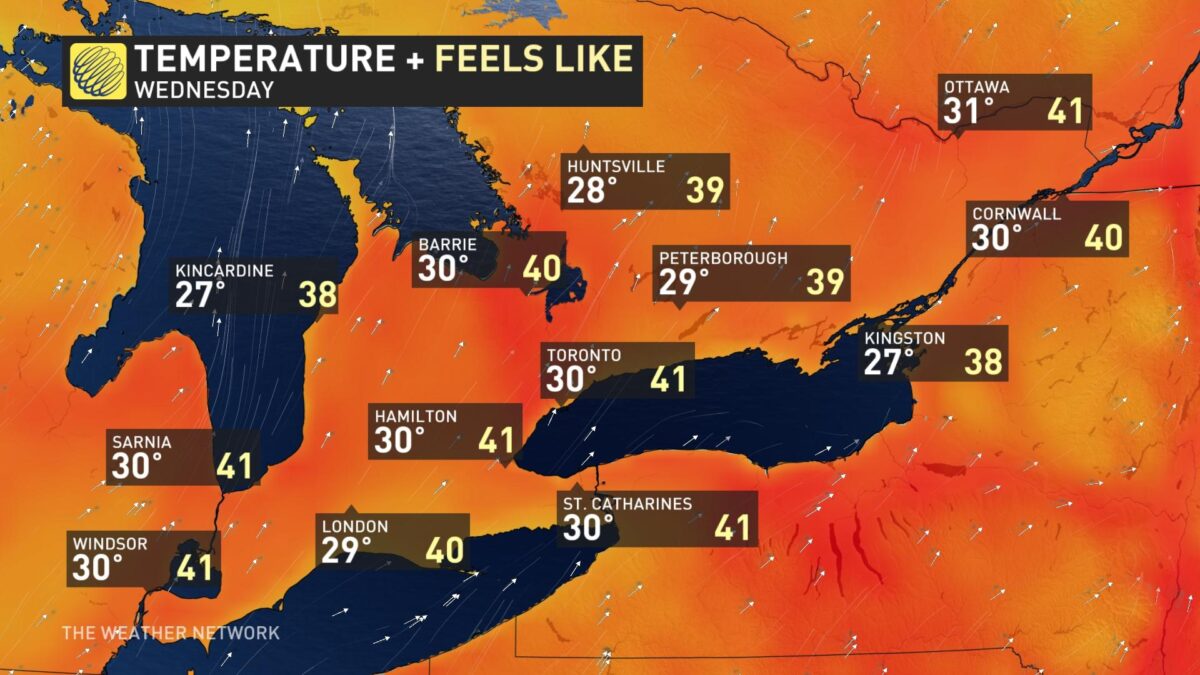 The heat this week is no coincidence following the release of a report by the United Nations International Panel on Climate Change on the fast-approaching point of no return on global warming.
Much of Ontario is expected to see temperatures near 30C through Friday with the humidity feeling like 40C, making it the hottest week of the year, so far.
"Just to put it into perspective, Toronto's hottest day so far this year was June 6, which saw a daytime high of 33.8°C," a report from The Weather Network says.
Extreme heat can be deadly for humans and pets. The risks are greatest for children, pregnant women, older adults, those with chronic illnesses and those working outside. Experts recommend spending more time inside and taking precautions outdoors.
The Ontario government has guidelines on how to stay safe during extreme heat including limiting sun exposure by staying indoors, wearing light clothing that covers the full body, wearing a wide-brimmed hat and using sunscreen, drinking water every 15 to 20 minutes and eating frequently while avoiding salt.
Signs of heat exhaustion include fatigue, confusion, dizziness, fainting, headaches, cramps, dark urine and nausea.
Alongside the heat, there is potential for severe storms across the province. The warm front is gearing up to produce thunderstorms, strong winds, heavy downpours, localized flooding and potential tornadoes.
A cold front is expected later in the week bringing a cooler weekend across the province.
---
More Stories