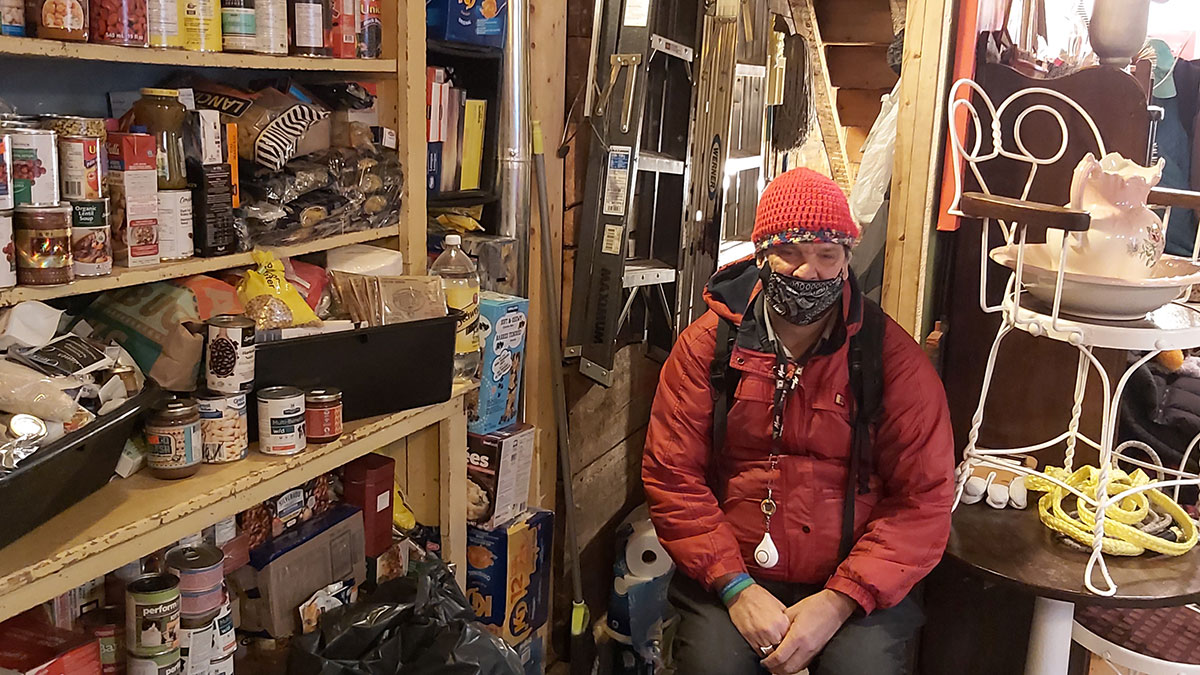 Leigh Reid and Karen Nielson aren't letting a 10-month-old pandemic hinder their year-round giving spirit.
Reid and Neilson own highjinx, a vintage and oddity shop that doubles as a social service in Centretown. On Kent Street, steps from Somerset, it's an ideal location from which to serve many Ottawans who need a helping hand.
As former social workers, Reid and Nielson recognize the barriers that come with traditional social services. "Before, I had to do an intake with a client [and ask] 'what do you need?' Then maybe in a week or two I could get you a sleeping bag and a pot," Reid says. "That's ridiculous."
Highjinx is much different than traditional social services. Its model is "neighbours helping neighbours." Reid estimates that highjinx helps thousands each year.
"I think it's just nice to be able to literally give people stuff or give them what they need when they ask." Reid says, "If someone comes in like, 'I need a sleeping bag and a pot,' I can just go get that and give it to them right on the spot and hopefully make their day a little easier."
All of highjinx's antiques are either generously donated or sourced by a volunteer. Selling vintage and oddity items allows highjinx to pay the rent and utilities while purchasing items for its neighbours. Highjinx also accepts monetary donations from businesses and individuals.
The Social Housing Registry of Ottawa estimates there are 10,000 households on the waitlist to receive housing and furniture assistance in Ottawa. It can take a person without a home months to several years to get an apartment or furniture. With highjinx, they can often get basic essentials such as cookware immediately.
Eric Larock, a community support worker at the Centretown Community Health Centre, often refers people to highjinx. "I think it's fantastic and essential," Larock says. "Bureaucracy can be a real barrier for a lot of the clients that we see."
Albert MacLeod has been visiting highjinx for four years. "They help me in many ways; they help me with food; they help with some clothes." MacLeod says. "They're very good-hearted people; they'll try to help you in the best way they can."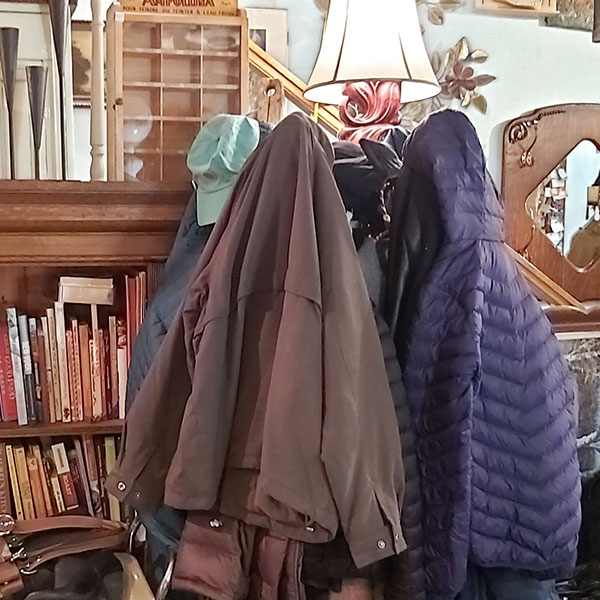 Every Friday is "Feeding Friday" at highjinx. Meals are prepared in highjinx's kitchen for neighbours and served through a back takeout window. On an average Friday, Reid says 30-to-40 people are served. "The community has been great with supporting us in food," Reid says.
With the increase in demand at food banks during the COVID-19 era, there is often less food to go around. At highjinx, Reid and Nielson often put together food bags for their neighbours.
"We just ask that they come back to get more," Reid says. "We don't give them a month's worth of groceries. We give them enough for a few days and then they'll come back and then we refill."
Reid and Nielson have been running highjinx for nearly a decade. When they opened in March 2011, they thought highjinx would last a couple of months. Reid and Nielson run the shop primarily, but when possible they have volunteers help.
One volunteer, Jen Ford, says that while she was there primarily to volunteer, "the ladies" helped her more than she helped them. "They know how much better a life can be with just a little gold dust thrown on it."
For Reid, highjinx isn't a job. "Our neighbours can all get in contact with us 24 hours a day, seven days a week," she says. "We live in this community as well, so even when I walk my dog, I bump into neighbours that need this or that."
While the pandemic has changed the way highjinx operates in some ways, Reid says that has been a good change in certain aspects. With highjinx only open three days a week to decrease in-store exposure. Reid and Nielson find they have more time to dedicate to their neighbours.
"We knew it'd be a challenge when we left the traditional system to do this," Reid says. "But we're so much happier, and I feel we're a lot more able to help people because we're not confined to the bureaucratic lines and all the restrictions they have in traditional services."
---
More Stories