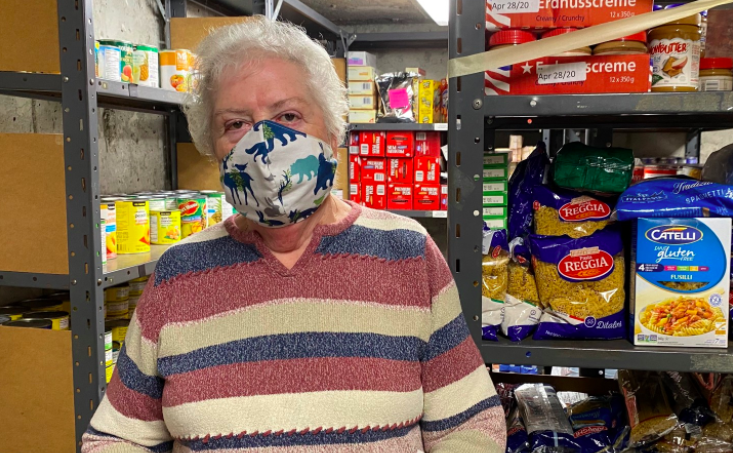 Ottawa's food banks are reporting an increase in demand for their services as the city grapples with the relentless effects of COVID-19.
Amanda King, network and government relations director of Feed Ontario, said food bank usage has drastically increased during the pandemic, alongside a decline in donations, with many spring food bank fundraisers cancelled because of COVID-19.
With fundraising events cancelled, we urgently need donations to help keep our shelves stocked. Please donate to the @OttawaFoodBank today.

— Ottawa Food Bank (@OttawaFoodBank) March 25, 2020
The pandemic has also highlighted the disparities in necessary government assistance. Despite aid such as the Canada Emergency Response Benefit (CERB) which started in April, Ottawa has not seen a drop in demand for food bank services, according to King.
Originally meant as temporary relief for those in need, food banks are now heavily relied on by a large numbers of people who can't regularly afford food.
Sandra Bruff, chair and one of the founders of the Greenboro Pavilion Food Bank, said demand has changed radically since opening in 1994.
'Sad indictment'
"I think the first year that we were in operation, we served about 200 people. It went up over 10,000 [over the years]," said Bruff. It's a "sad indictment" on Canadian society, she added.
During the pandemic, the pavilion has started delivering food to seniors and immuno-compromised clients but remains open two days a week for pickups and is responsible for providing service to the Ottawa South community.
"From the minute we open these doors at six o'clock until eight o'clock, we don't stop. We just push them through as fast as we could," said Bruff.
At the start of the pandemic, social distancing and other restrictions left seniors and other immuno-compromised people with no access groceries or other supplies.
It was situations like these that sparked the idea for a community-led relief effort, said Momin Janjua, program coordinator for the United Muslims Organization of Ottawa-Gatineau (UMO-OG) COVID-19 relief effort.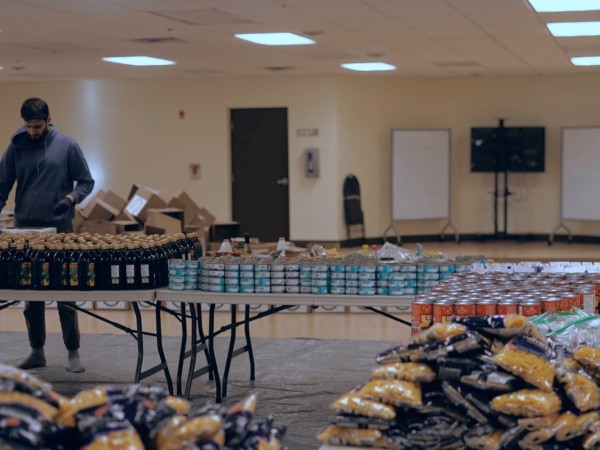 The UMO-OG initiative, which started in early March, originally began as a service to buy and deliver groceries, but quickly evolved into a city-wide service delivering food boxes and hygiene kits.
The relief effort has delivered more than 3,000 food boxes, which weigh around 16 pounds and contain essentials such as flour, oil, rice and canned goods.
"Our supply and demand curve has been following the trajectory of the COVID cases in Ottawa. Really early on the pandemic, we were getting 50 to 60 requests a day from people who needed food," said Janjua. He added that over the summer, requests slowed down partly because of CERB and the re-opening of the city.
While some community food banks did see a decrease in usage, King said, others saw continued or increased numbers.
With some food banks reporting being overwhelmed with requests, Janjua said volunteers from the relief effort helped the Ottawa Food Bank with deliveries and have been trying to ease the burden on smaller food banks.
"The Ottawa Food Bank is a massive organization, and even they are really overburdened with requests, so smaller food banks don't really stand a chance," he said.
While doing deliveries, Janjua said he's come across people who have thanked him tearfully. In one instance, a single mother told volunteers it was the first time in a few days she and her son had had something to eat.
"It's very surprising because you think that being in a first-world country and in such a great city like Ottawa, there wouldn't be these issues, but you never know," Janjua said.
"There could be a situation where your neighbour actually doesn't have food and you have no idea."
King laments the fact that there are so many people trying to live on insufficient incomes.
"The only way to reduce poverty and food insecurity and food bank use is to ensure people are able to acquire enough income to afford all of their basic necessities," she added.
Feed Ontario is releasing its next Hunger Report on Nov. 30, which will detail COVID's impact on food insecurity and release recommendations for the government of Ontario.