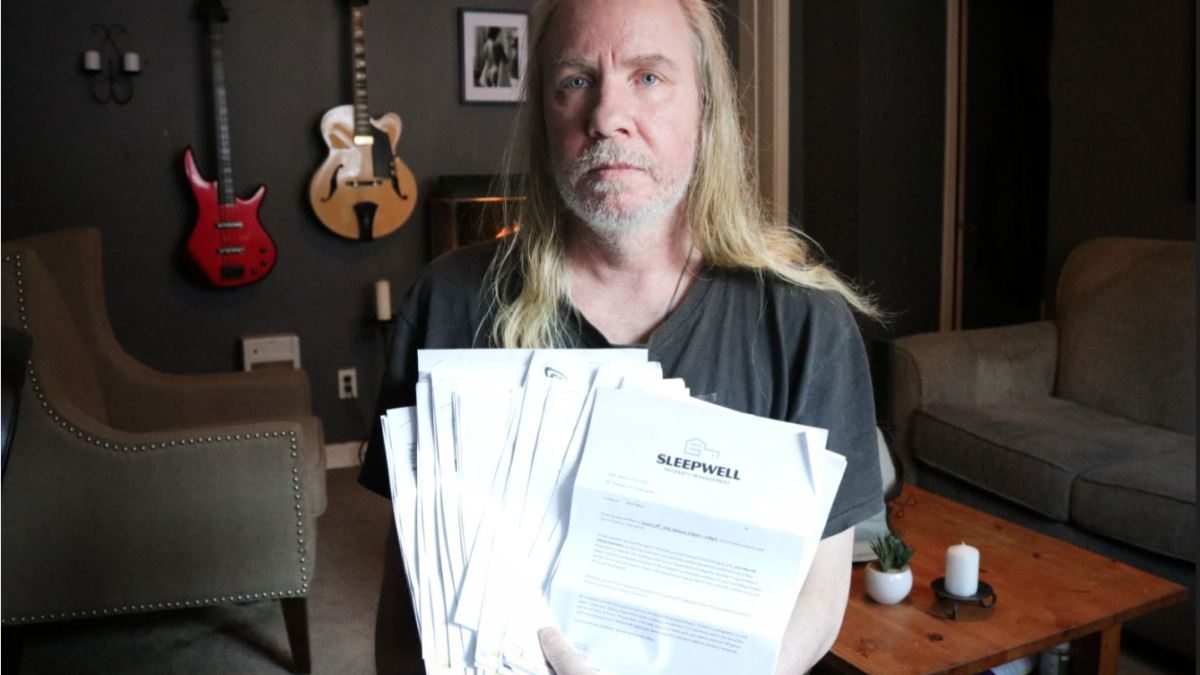 Darin Loewy has been living in the same Rideau Street apartment for 20 years. The last four have been unbearable. The 53-year-old sleeps with the light on because if he turns the lights off he wakes up with cockroaches crawling all over him. The doors have no hinges and the stove has only one fully working element. "I have had no quality of life or enjoyment for four years now, how can I?" he says.
Loewy wants to get a new home and has been on the subsidized housing waitlist for four years, but with no luck. "I am desperate to go but the problem is the housing market."
Loewy is a member of the Association of Community Organizations for Reform Now (ACORN) Ottawa. With the association he now he's getting some help from lawyers and law students who are part of an effort to help tenants navigate the minefield of low-income housing in Ottawa.
The Ottawa Acorn Housing Justice Program is in collaboration with Ottawa's Avant Law Firm and law students. The program primarily helps low-income tenants get free legal advice, and helps draft paperwork for secure housing, says Daniel Tucker-Simmons, a human rights lawyer in the program. He says the benefit of the program is its accessibility.
"It's a smart way to increase the affordability of legal services because law students are capable of providing certain legal services under the supervision of a lawyer."
Tenants bring evidence of housing issues from photos, health inspection reports and email exchanges with their landlords. The law students use the evidence to help draft applications for hearings at the Landlord and Tenant Board (LTB). Tenants are also represented by a lawyer at the hearing with the program.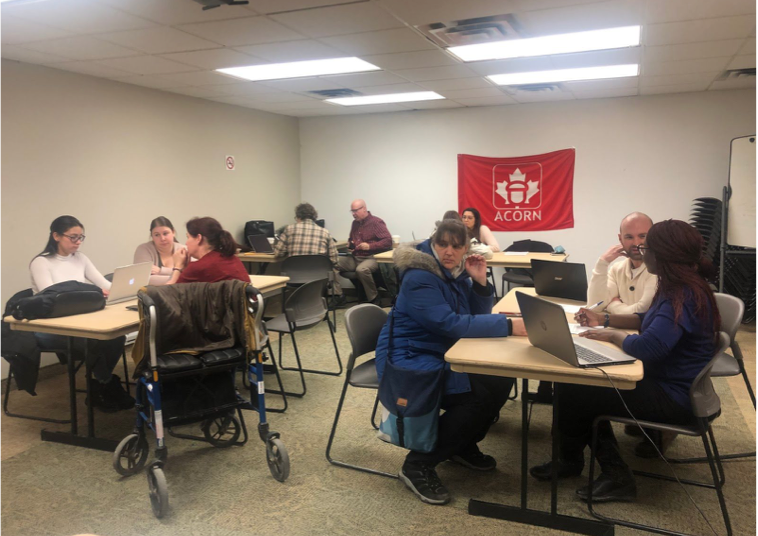 For Loewy getting accessible legal advice is a new step in trying to end many challenging years. Tucker-Simmons is helping Loewy draft a letter to his landlord to fix the issues. If the landlord refuses to help, Loewy will have further help to draft and file a T2 tenant's rights application and a T6 maintenance application to the LTB, Loewy said. He has nowhere else to live that's affordable and says he hopes to see some progress with the program.
Ottawa recently declared a housing emergency because of unaffordable housing and low vacancy rates. Rents are projected to increase by nine per cent in Ottawa this year according to a recent report by Rentals.ca. Nationally Ottawa is following Toronto (11 per cent) and Mississauga (10 per cent) as facing the third-highest projected rent increase among major Canadian cities.
For Ottawa tenants on disability or social assistance limited budgets make it tough to find housing.
"Low-income tenants don't have the means to find comparable housing elsewhere, so they are actually facing homelessness," says Tucker- Simmons.
Tenants are also experiencing health concerns because of where they live. Loewy struggles with clinical depression, nosebleeds and constant rashes from the cockroaches. "The stress is unbearable. I am now on medications for my heart and my blood pressure is through the roof," he says. Loewy is not alone.
Andrea Terry, is also an ACORN Ottawa member and is also getting help from the legal program. Her biggest worry is the health issues she's facing. In 2018, Terry was diagnosed with a lung disease that makes breathing difficult and she blames it on her living conditions. "I have black mold, there's some stuff I have been waiting for more than 10 years to get repaired, they don't care." Terry says she hopes to empower low-income tenants to get legal help to challenge their landlords.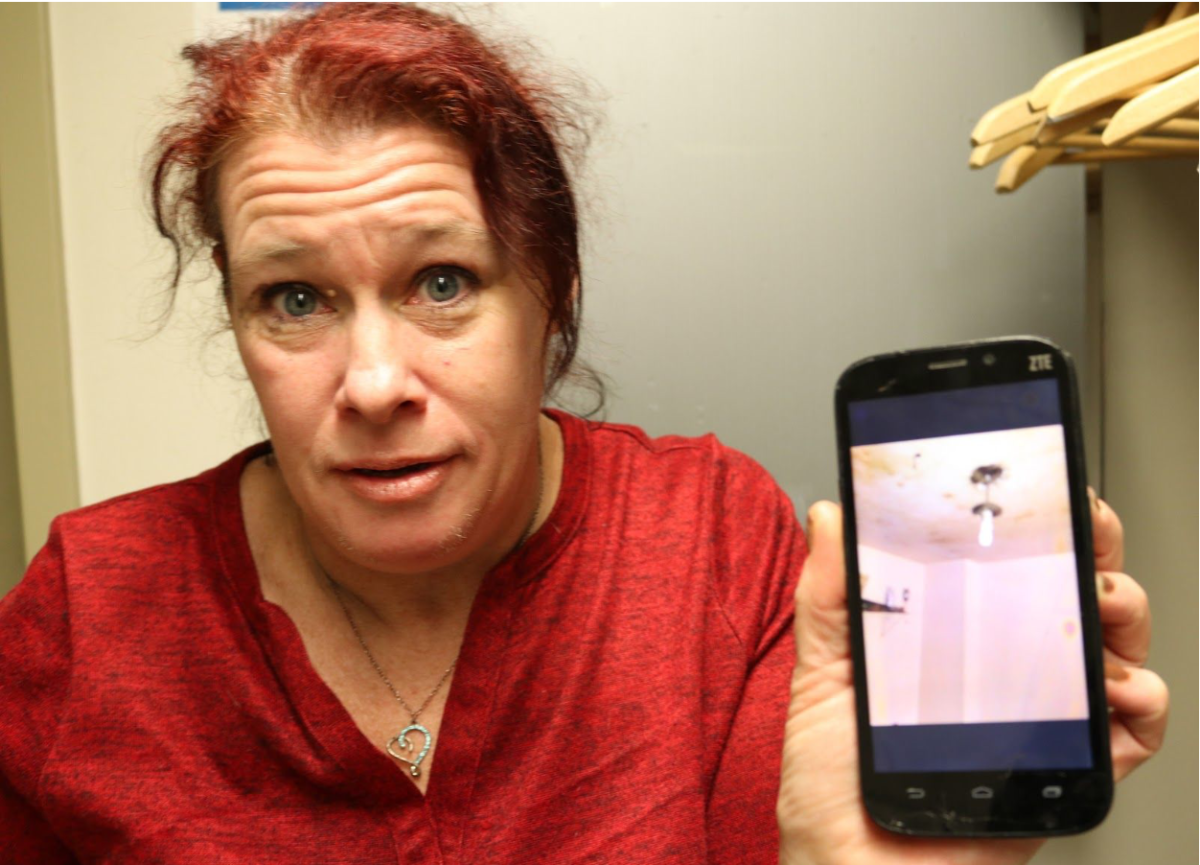 Tucker-Simmons says people need to take legal action when housing is so substandard that it violates the law. Tenants can call the city's 311 number to request that the City of Ottawa inspect and order the landlord to repair the unit or ensure it's habitable.
He says despite the struggles tenants face, landlords can largely work off their own agendas. It's legal for a landlord to evict you for renovations in many cases. It's legal for a landlord to raise rent, he says, "there's only so much we can do to fight that stuff as lawyers."
Tucker-Simmons is encouraging low-income tenants to join forces to take greater political action and increase pressure on lawmakers. "Find organizations that represent your interests, get politically involved in order to change the law because you are not going to get justice individually. It's very very difficult," he said.
For Loewy, having legal support from Acorn Ottawa, Tucker-Simmons, and the students provides some relief. "At least I don't feel alone," he says. "I feel like I have been on my own battling my nightmares for four years."