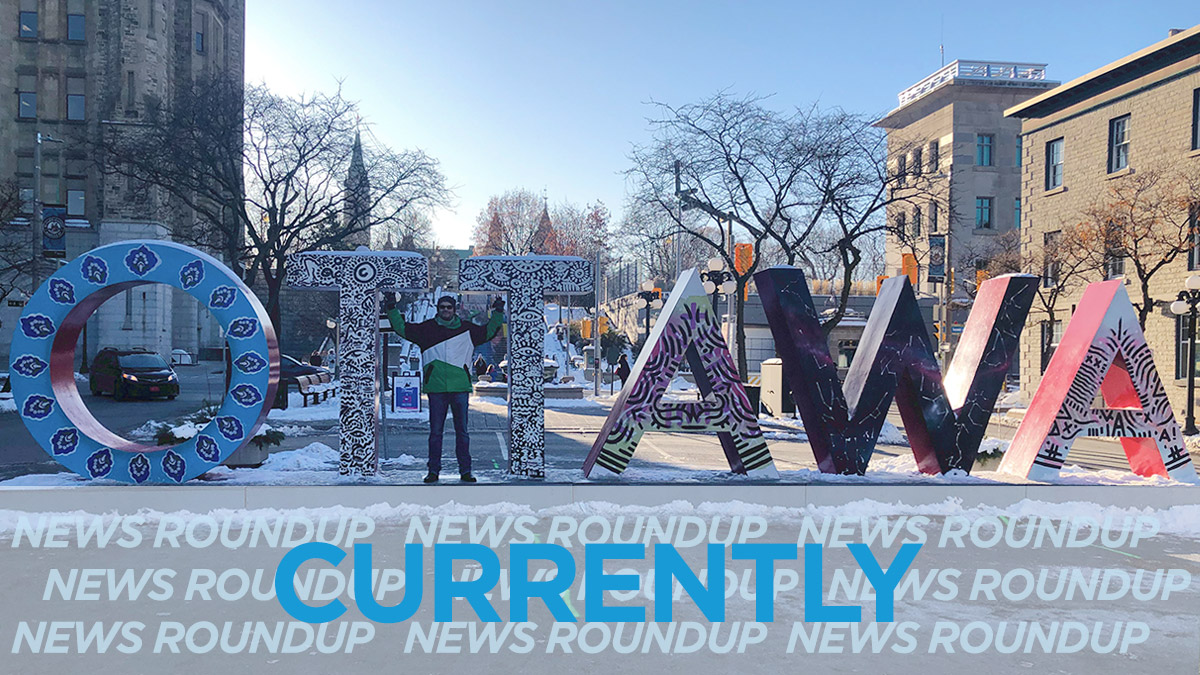 Good morning, Ottawa. Skies are mainly cloudy in the capital today with a 30-per-cent chance of flurries in the morning and the same chance of rain in the afternoon, according to Environment Canada. There will be a high of 3ºC with a low of -3ºC and an overnight wind chill of -8ºC. Here are the top headlines for today:
According to CTV, Education Minister Stephen Lecce said the Ford government will only raise high school class sizes to 23 students per classroom, down from the government's original intention of 28. Parents will also be able to opt out of mandatory online courses on behalf of their children. Yesterday's surprise announcement is the latest update in tense negotiations between teachers' unions and the province.
The Ottawa Citizen reports an "independent" group of at least eight council members is demanding that an ombudsman should investigate the potential systematic problems with Stage 1 of the LRT and the contracting of Stage 2. Those city councillors are: River Coun. Riley Brockington, Rideau-Vanier Coun. Mathieu Fleury, Bay Coun. Theresa Kavanagh, Rideau-Rockcliffe Coun. Rawlson King, Capital Coun. Shawn Menard, Somerset Coun. Catherine McKenney and Gloucester-South Nepean Coun. Carol Anne Meehan.
On Super Tuesday, when 14 states took to the polls across the United States, Joe Biden claimed victories in Texas, Alabama, Oklahoma, Tennessee, Minnesota, North Carolina, Virginia, Arkansas and Massachusetts. Meanwhile, his chief rival for the Democratic Party's presidential bid, Bernie Sanders, won in his home state of Vermont, Colorado and Utah and was leading in "crucial" California, according to CBC.
Japan's Olympic minister Seiko Hashimoto said yesterday that the Tokyo Summer Games could be rescheduled to later in the year due to the virus that has resulted in 12 deaths in Japan, the closure of schools and cancelling of sporting events, CBC reports. In a statement, the International Olympic Committee's executive board said the games are expected to begin as planned on July 24.
According to Global News, this weekend's Canadian university basketball championships in Ottawa will make history as both men's and women's games will be held at the same venue at the same time. The games are set to begin on Thursday with both gold-medal games taking place at TD Place Arena on Sunday.
---
More Stories