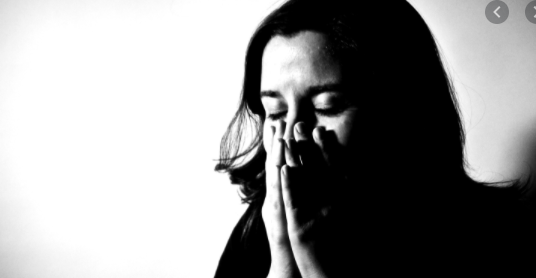 As the COVID-19 pandemic drags on, those who work to help recent immigrants settle in Canada are concerned that the crisis is having an oversized impact on the mental health of newcomers.
Abdulkadir Yussuf, settlement department supervisor at the Somali Centre for Family Services (SCFS). said the situation is complex.
"There are many factors, but, for example, there is a language barrier," said Yussuf. "And also a lack of access to resources available at the right time and right place."
According to a Statistics Canada survey, recent immigrants to Canada were far more likely to report moderate or severe symptoms of anxiety than either established immigrants (those in Canada six years or more) or Canadian-born respondents. In the survey, 14 per cent of recent immigrants reported severe symptoms of anxiety, compared with nine per cent of established immigrants and 11 per cent of Canadian-born respondents.
Carleton University business professor Luciara Nardon, who did a survey of 50 high-skilled immigrant women in July and August, found that half of the respondents felt they had psychological distress and needed support.
"The fact that [the women] voluntarily mentioned psychological distress is telling," she wrote by email. "The reasons for this are lack of economic opportunities, limited networks, and a lack of social support."
How immigrants arrived in Canada also plays a part in the level of hardship people experience and, subsequently, the mental health challenges they face.
"I lived in a refugee camp for a very long time," said Yussuf. "[I] came here without any kind of help or support, to teach me about this immigration process."
Income is another factor related to stress and anxiety, according to a Citizenship and Immigration Canada report. After the pandemic was declared, the Statistics Canada study found that recent immigrants were more likely to report that they feared losing their job than established immigrants or Canadian-born respondents.
Though immigrants face higher rates of mental health challenges than other Canadians, they are essential to Canadian society, particularly during COVID-19. Thirty-three per cent of businesses with paid staff are run by immigrants, according to Immigration, Refugees and Citizenship Canada.
"Immigration is essential to getting us through the pandemic, but also to our short-term economic recovery and our long-term economic growth," said Immigration, Refugees and Citizenship Canada Minister Marco E. L. Mendicino in a news release. "Canadians have seen how newcomers are playing an outsized role in our hospitals and care homes, and helping us to keep food on the table."
There are organizations in Ottawa which support new immigrants, including the Immigrant Women's Services, Catholic Centre for Immigrants, Ottawa Newcomer Health Centre and World Skills.
Newcomers to Canada can also seek help for specific mental health challenges through the Centre for Addiction and Mental Health. But the data suggests more could be done to help newcomers.
---
More Stories