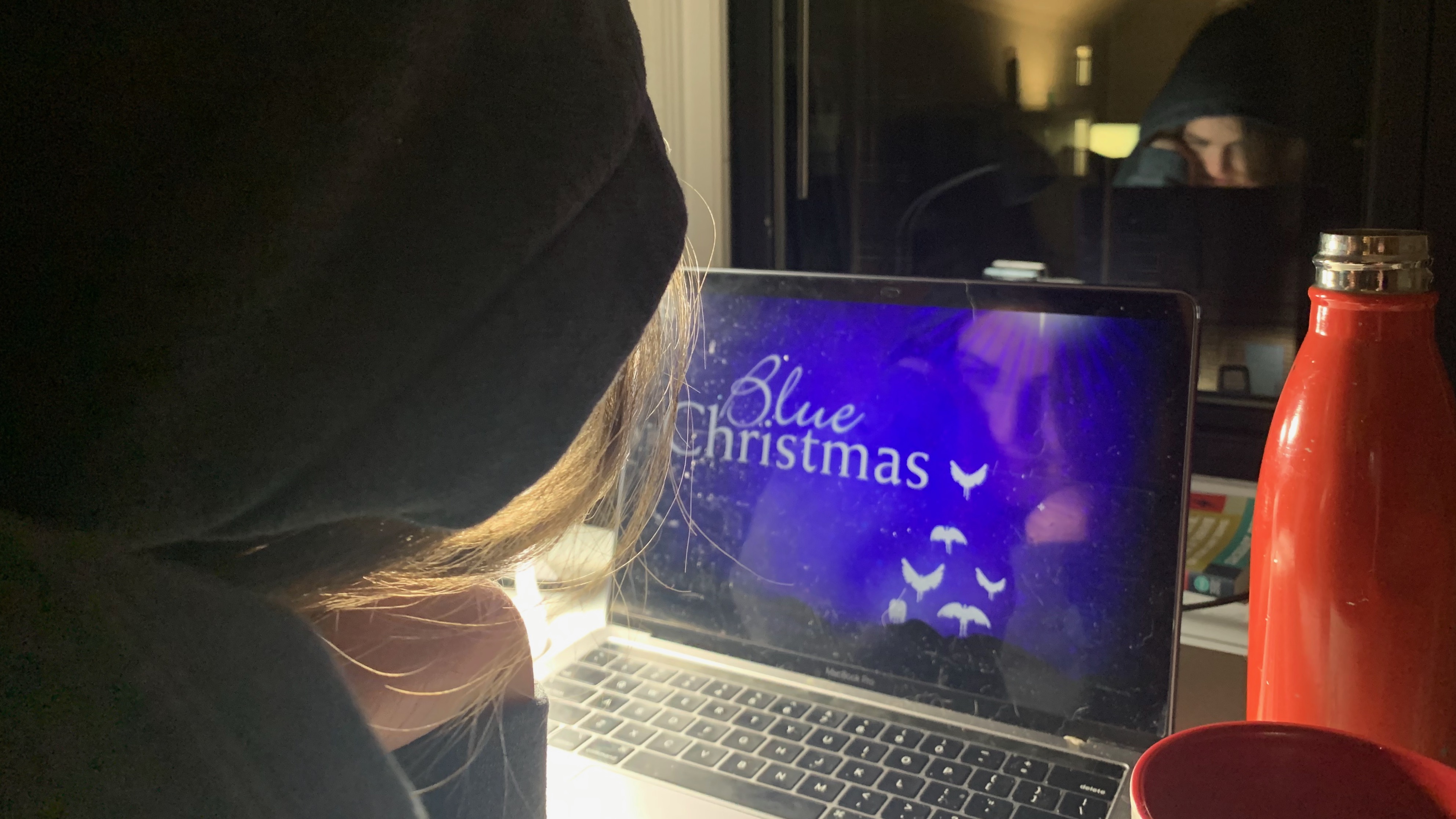 On the eve of the second lockdown in Toronto, malls extended their hours. Looking at the parking lot at Yorkdale Shopping Centre, it was evident that people were flocking to the stores, throwing their money at — Apple, Coach and the like — to get everything they wanted for Christmas.
But after all the dread of the past year, wouldn't happiness be the best gift of all?
Yet people continue to stand in line to get into big box stores, as I stand here in the middle of my apartment, trying not to crumble under the anxiety.
I understand the plea to take care of the economy during the turmoil. But for everyone's sake, can we not focus on taking care of ourselves? In fact, would it not even be beneficial to the economy to ensure more people are willing to get out of bed in the morning?
More people getting out of bed, after all, means more people who are capable of going to the stores.
It's been heard time and time again: "Money can't buy happiness." But the public does not seem to understand this famous phrase.
An annual consumer holiday report published by Pricewaterhouse Coopers, a leading business consulting service, predicts the average Canadian will spend $630 on holiday gifts this year.
In an average year, governments in Canada allocate some $5 billion to mental health services —about $137 per person — or the cost of one real therapy session. Yet, consumers are paying for almost five "retail therapy" sessions in one holiday shopping season.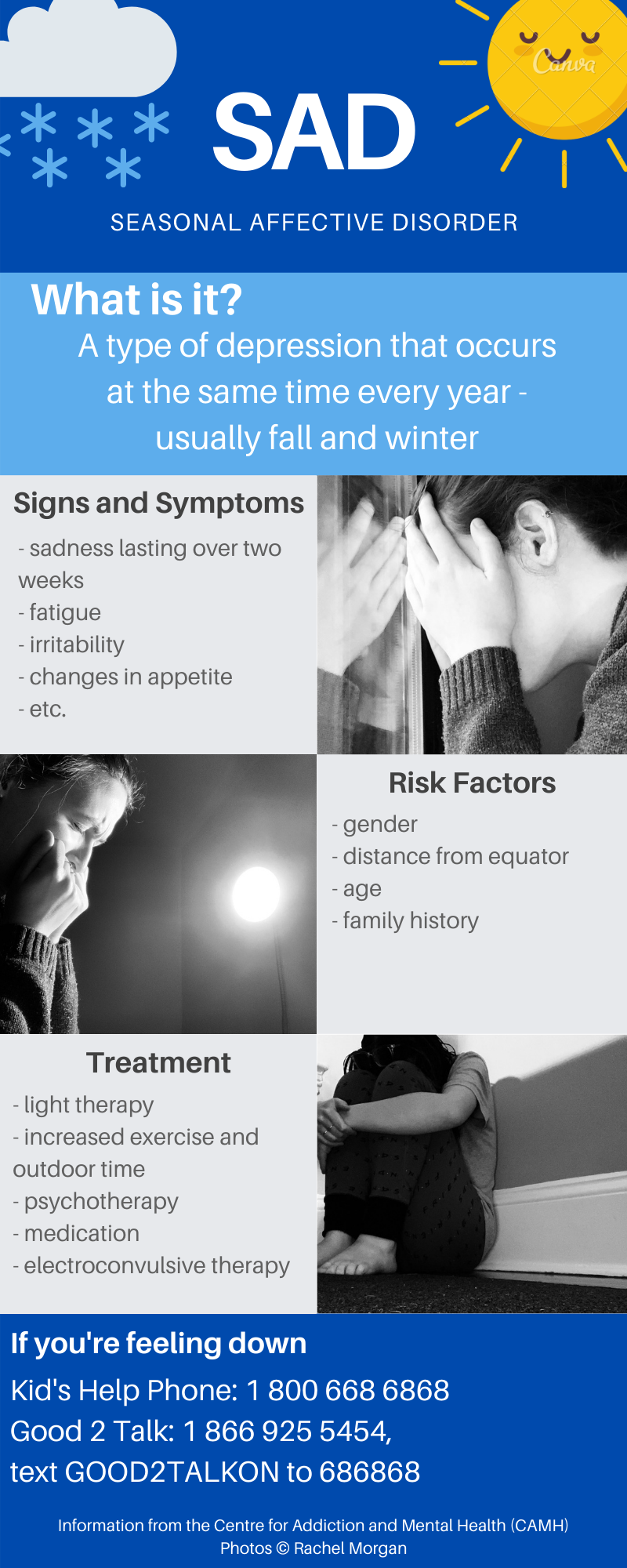 This year is going to be more difficult than most. I'm not talking in terms of business revenue; I'm talking in terms of psychological distress.
Darkness, sadness and loneliness are three feelings I experience in winter. This is commonly known as the "winter blues," but for some, the condition is more severe.
"Seasonal affective disorder, or SAD, is a kind of depression that appears at certain times of the year," states the Canadian Mental Health Association. "It usually begins in the fall when the days get shorter and lasts through the winter."
The cause, the CMHA notes, is believed to be diminished sunlight. The condition will acutely affect up to three per cent of Canadians over their lifetime, with another 15 per cent experiencing some symptoms of SAD.
The public health crisis began last spring and I've also feeling more "blue" than usual.
COVID-19 has turned our lives upside down. We cannot go out and interact like we would normally do. There is always this thought that COVID-19 is present. There is not a single part of our lives it does not infiltrate.
And so, there is growing concern that the pandemic is going to make this year's "winter blues" much worse.
Mental health experts have been thinking a lot about how the pandemic will affect wellbeing this winter.
"Just as (COVID-19) has done for everything else, it's going to make seasonal affective disorder that much harder," said Tim Simboli, the CMHA's executive director. He said the antidote to seasonal affective disorder has been to manage physical health and social connections.
"Well, (now) you can't do that," he said. "This is going to be so much harder."
This year we are going to have to get creative in the ways that we care for our mental health. It's crucial now more than ever.
Some of the methods we can use mirror those being used in the economy. People are investing their money in local businesses to help them survive the pandemic. We also need to invest time in ourselves so we, too, can get through the crisis.
Establishing a routine is one of the best things you can do to keep your mind happy and healthy. Regardless of commitments and workload, it is important that we take extra time to care for our mental health this season.
Go for a walk, call a friend, read a book or whatever else brings you joy, do something that puts a smile on your face every single day.
Practicing gratitude is also very important. This year, in addition to saying thank you for the gifts, remind yourself to thank others for their time. Thank your grandmother who calls you in the morning. Thank someone who lives in your household for giving you a hug.
It can be easy to get stuck inside our own heads, but being thankful for what is around us is important to keep ourselves grounded.
Remember, it's OK not to be OK. These are unprecedented times and hardship is to be expected. But there will always be someone there for you. Do not be afraid to reach out.
Ottawa Help Lines:
Ottawa Distress Centre – 613-722-6914
The Mental Health Crisis Line – 613-722-6914
Kid's Help Phone – 1-800-668-6868
Good2Talk – 1-866-925-5454
Youth Service Bureau – 613-260-2360