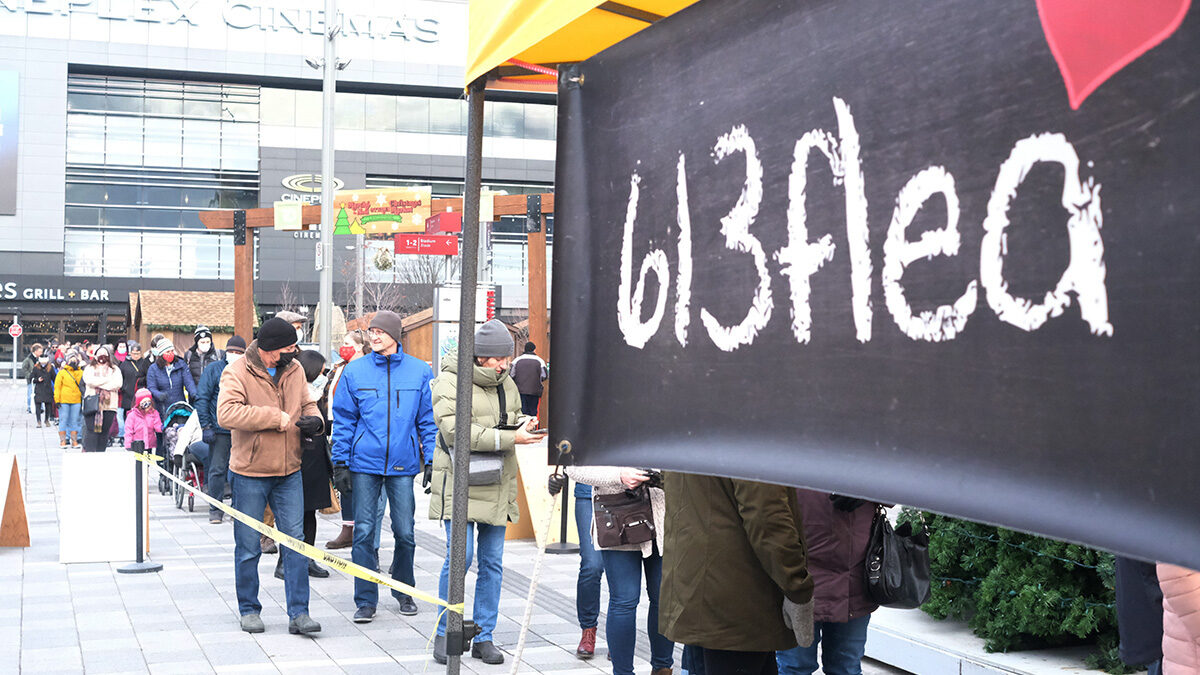 After last year's holiday event was cancelled, 613 Flea brought back its Christmas market at Lansdowne Park stronger than ever.
On Nov. 20, vendors were prepared with cookies to macrame cacti to get everyone ready for the holidays. Masks and proof of vaccination were required, but the bustle felt like nothing had changed since the last Christmas market almost two years ago.
The bazaar was busy all day; a stream of guests even waiting in the cold to get inside the Aberdeen Pavilion.
"Everyone had masks on, but it felt the same. Everyone was back at it, everyone wanted to shop, so it was good to see — and it was good for business."

— Steve McCrimmon, co-owner of Sadie and June
Vendors at markets such as 613 Flea rely on customers attending events to sell their products. Some sell these products in addition to having regular jobs, but others pursue their business full time.
When everything closed in March 2020 because of the COVID-19 pandemic, many small business owners were deeply affected by the lack of interaction with their customers.
For some, it meant shutting down and stocking up for future markets. Others moved online and a few new business owners took the plunge to finally pursue their passions.
The market brought all these vendors together, but each of their stories and experiences during the pandemic are unique.
Vendors returning to the Christmas market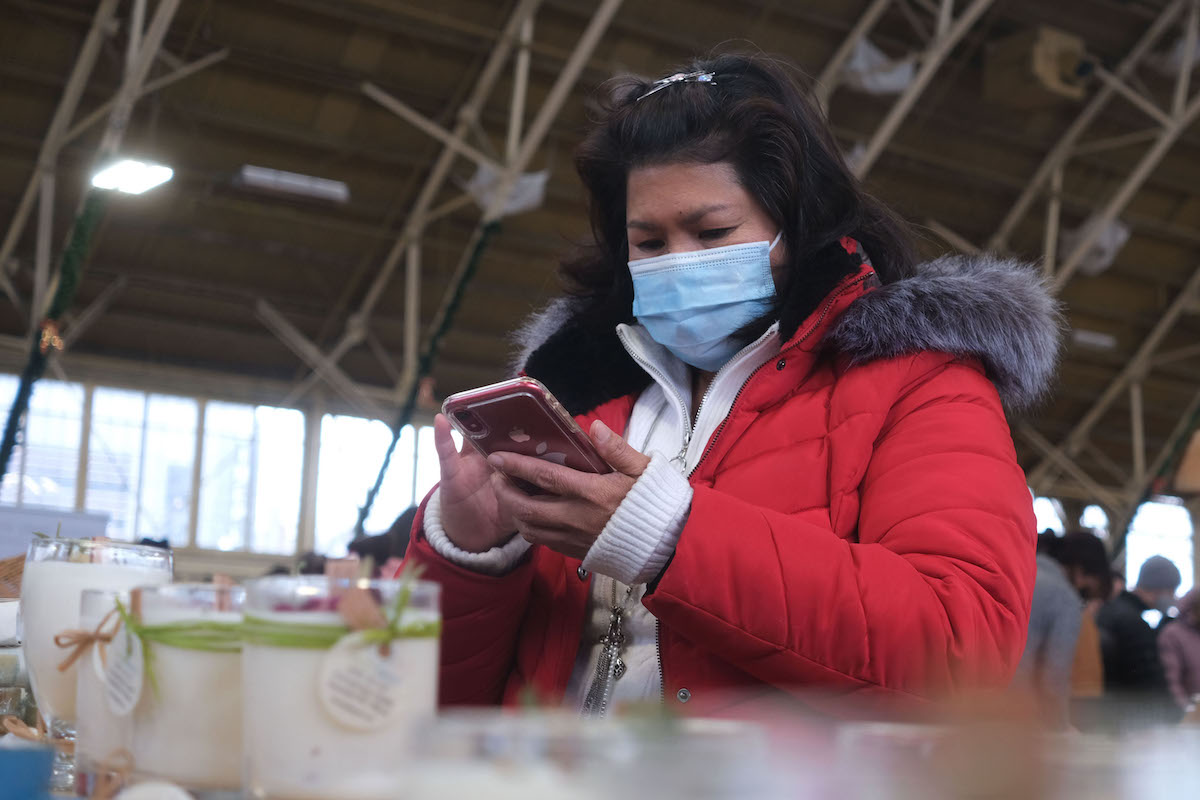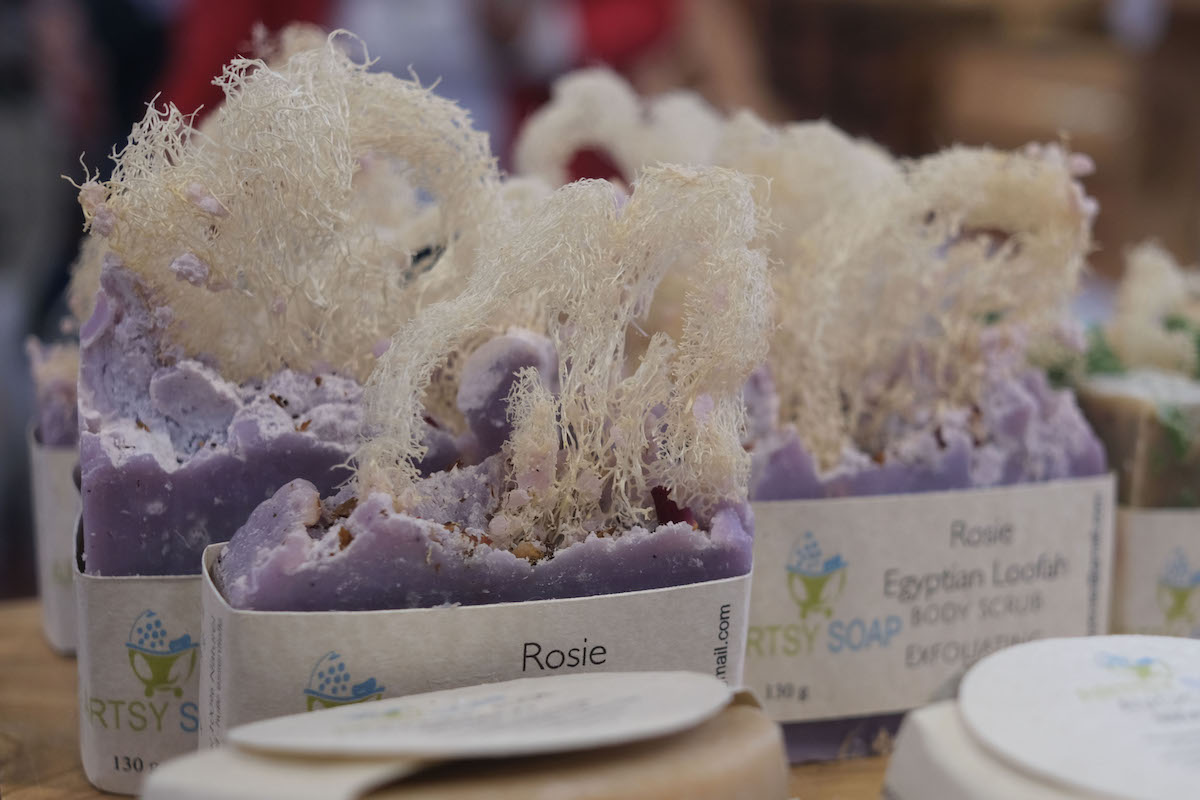 Established vendors took a huge hit when the markets closed. For many, it led to stocking up and hoping the storm would pass. No one expected the pandemic to last so long and many businesses had to adapt. Some vendors took a hiatus, and others chose to move online.
It was a busy year for Jorgina Villena, the owner of Artsy Soaps. Villena is a long-term care nurse, so she was far too busy to make candles during the peaks of pandemic while the markets were closed.
Upon her return, Villena's booth was a popular stop, attracting those looking to stock up on candles, soaps and shampoo bars for the holidays.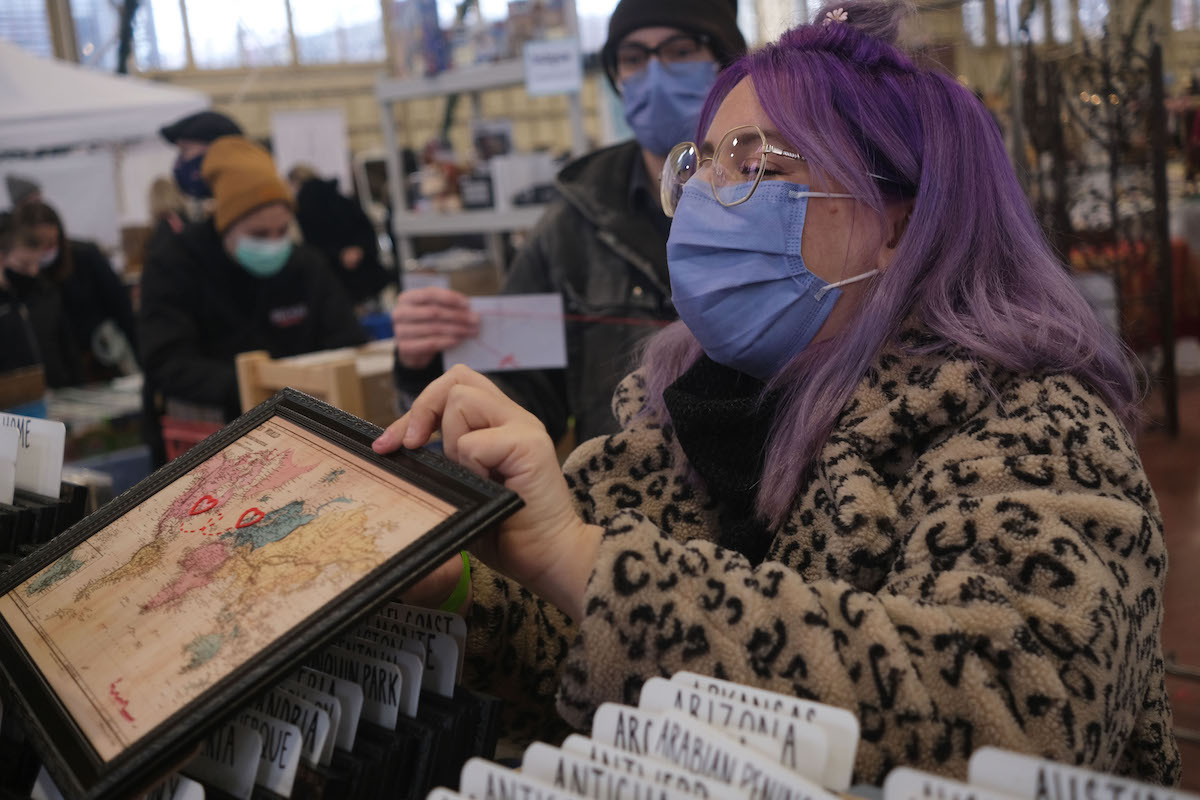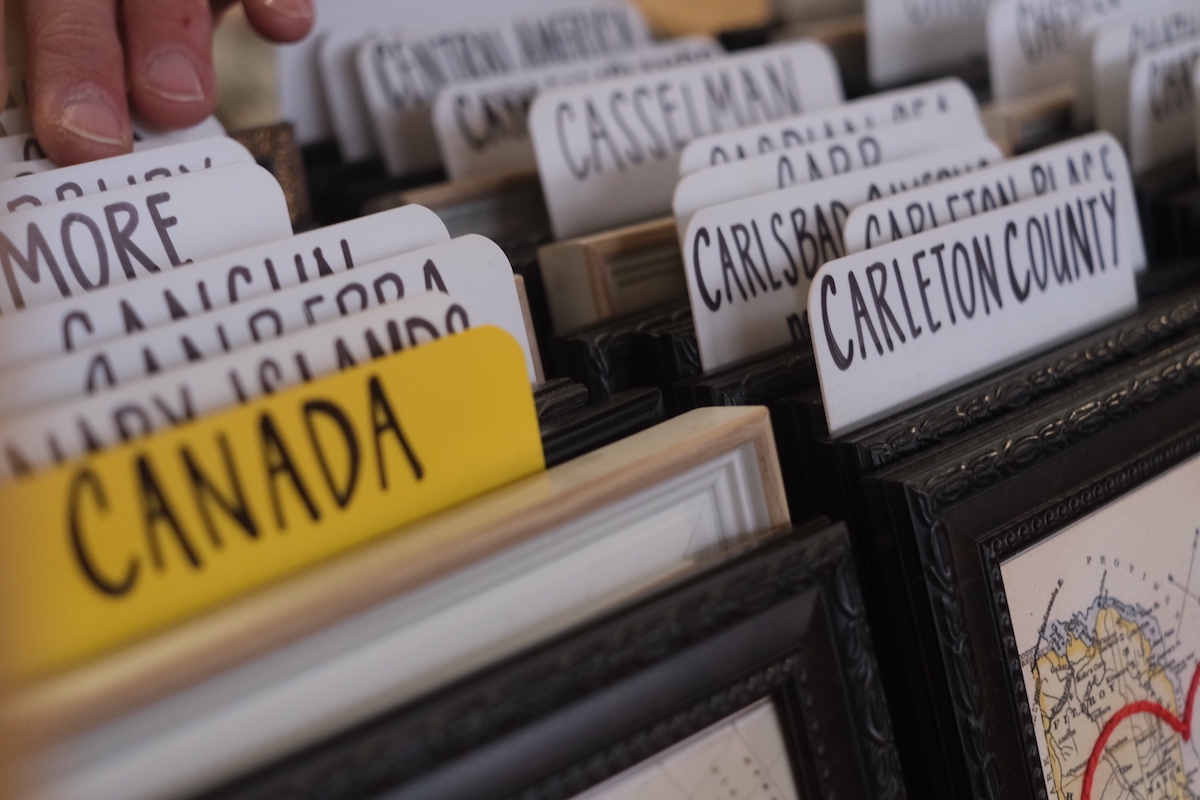 Steve McCrimmon and Kendall Valerio, owners of Sadie and June, moved to online sales when the markets closed. They said that despite moving online, it was difficult without monthly market events, and they are happy to be back.
"At first we were a little anxious (to go back to the market), wondering how it would work. We both work from home, so we were like, 'Oh gosh, we are going out to see people again.' But after the first hour, we got right back into it. Everyone had masks on, but it felt the same. Everyone was back at it, everyone wanted to shop, so it was good to see — and it was good for business," said McCrimmon.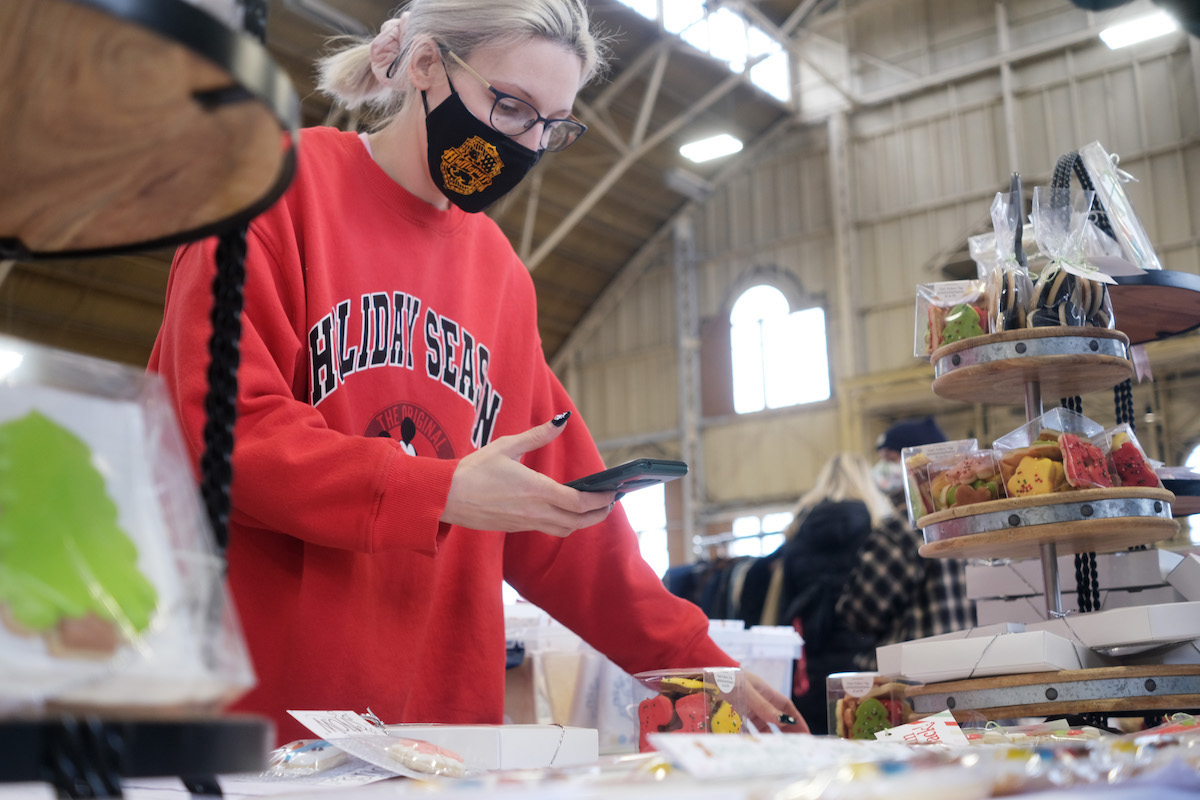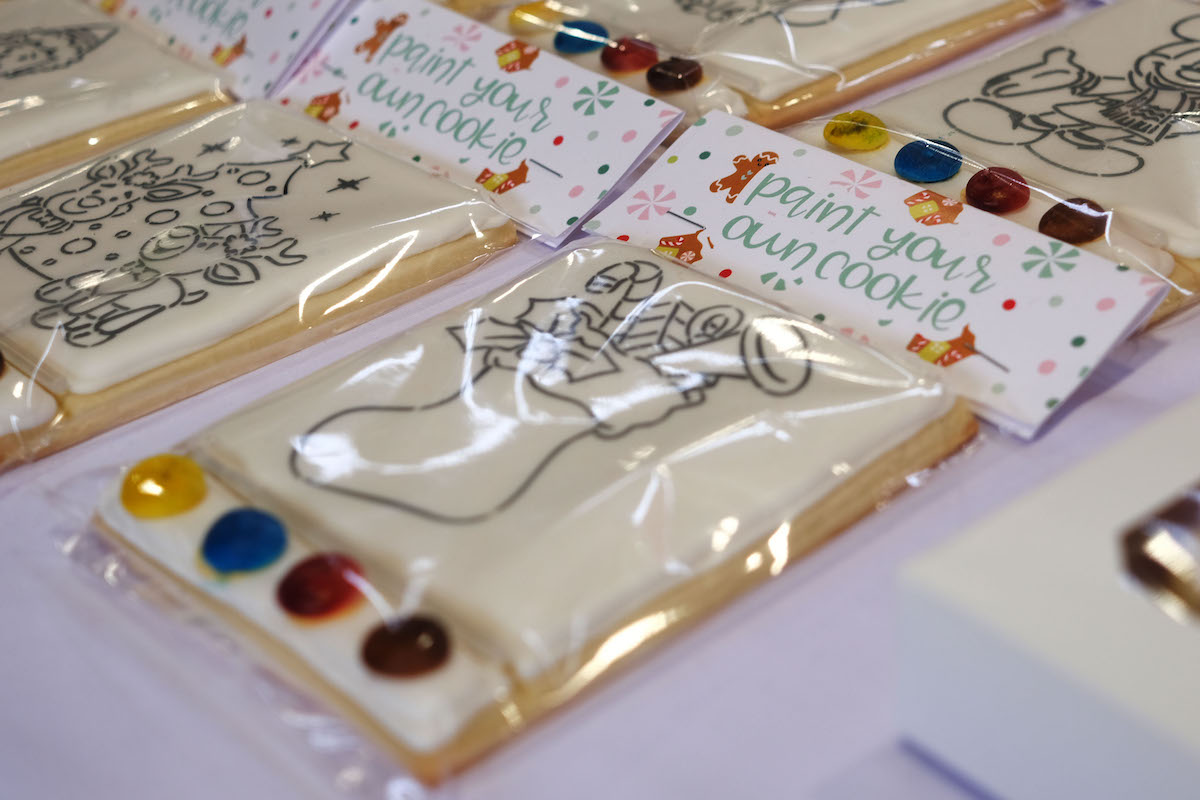 For Kourtney Morin, owner of Hello Dolly Pastries, the pandemic forced her to shut down her operation.
"We actually couldn't do business for quite a while," Morin said.
Now, business is back in full swing, but Morin said it has been difficult getting supplies for their Christmas products.
"The boxes for our advent calendars were delayed. We ordered them in July, and we had to fight for priority — and we only got them two weeks ago," Morin said. "Supplies are limited, especially with our vegan varieties, so getting stuff to produce our items has been really difficult."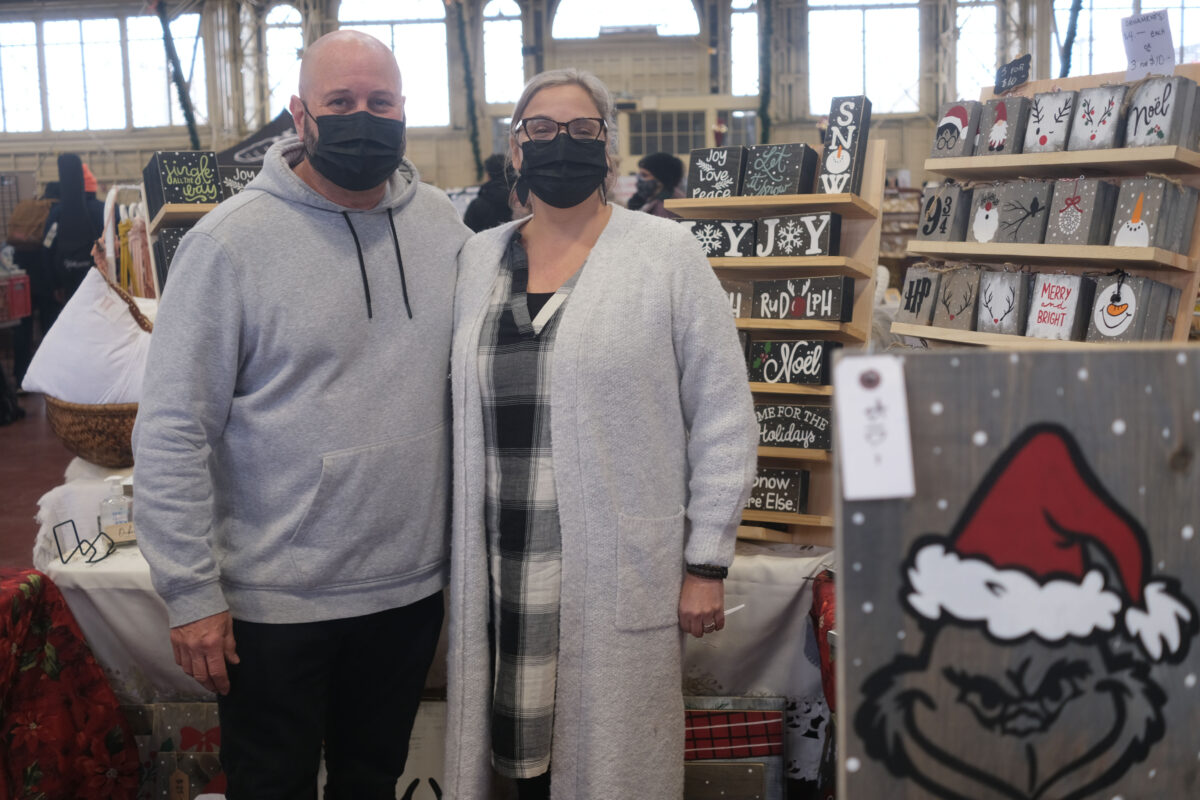 Dan and Nicole Dubois, owners of Dubois Crafts, took the time to create a healthy supply of their hand-painted signs.
"We had no markets whatsoever, so we just painted. (Nicole) created everything for two years, basically," Dan said.
Unable to bring their products to customers, Dan and Nicole took the opportunity to open a store. But they said they were excited to return to the 613 Flea event at Lansdowne.
Vendors who took the plunge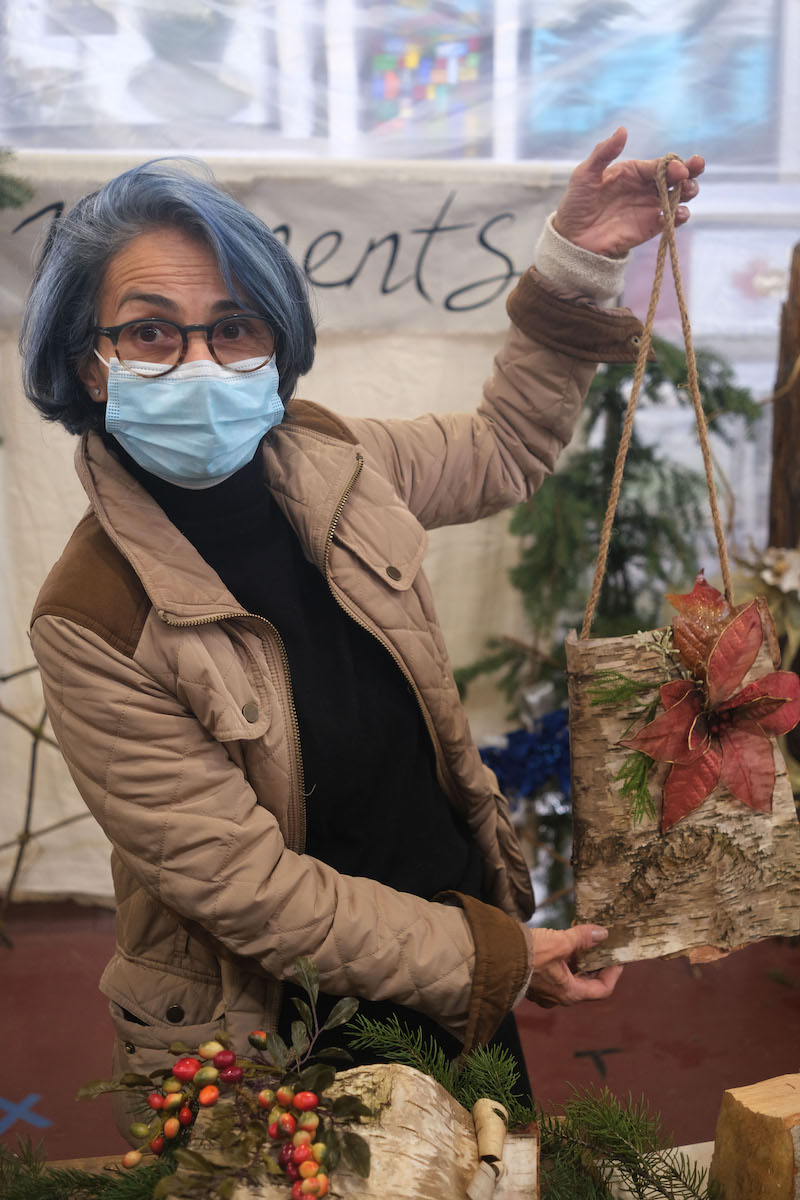 The pandemic changed the circumstances for a lot of people. Whether this involved losing their full-time income or simply having more time on their hands, many Canadians made changes to their lifestyle.
For some, interest in new hobbies —such as baking bread and making art — was limited to the lockdown. But others took the opportunity to turn their passion into a source of income — or to take their small business a step further.
For Lina Londono, COVID brought out her creative side. As she was unable to visit her neighbours, she would make small pouches out of the birch bark and flowers she collected from the ground.
She would fill the bags with gifts and treats and leave them on her neighbours' doorsteps to lift up their spirits.
Londono opened her store — called Moments — very recently, with the 613 Flea market at the Aberdeen Pavilion being the second event she has ever attended.
"It's fantastic to see people, to be in touch, and to socialize," said Londono.
Upon seeing what she had made, Londono said her friends and family — especially her daughter — urged her to open her business.
Many of them help her collect the bark and trees she needs to create her pouches.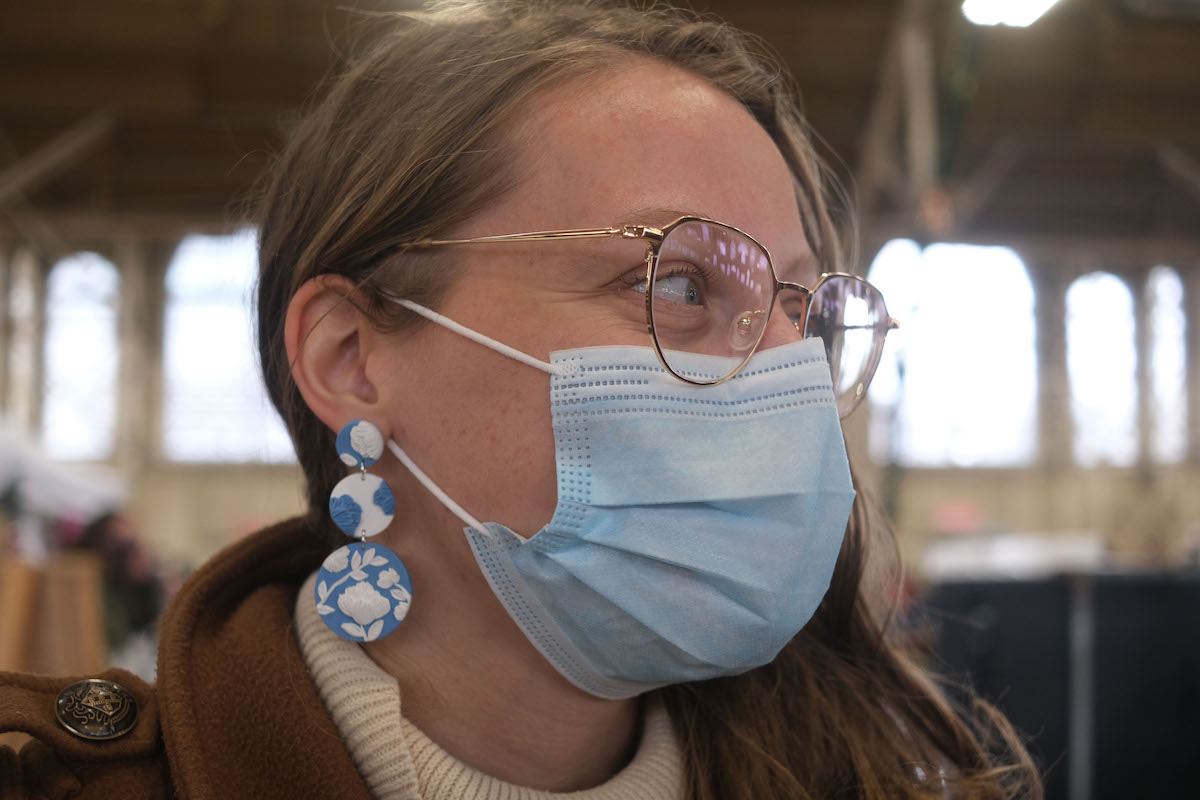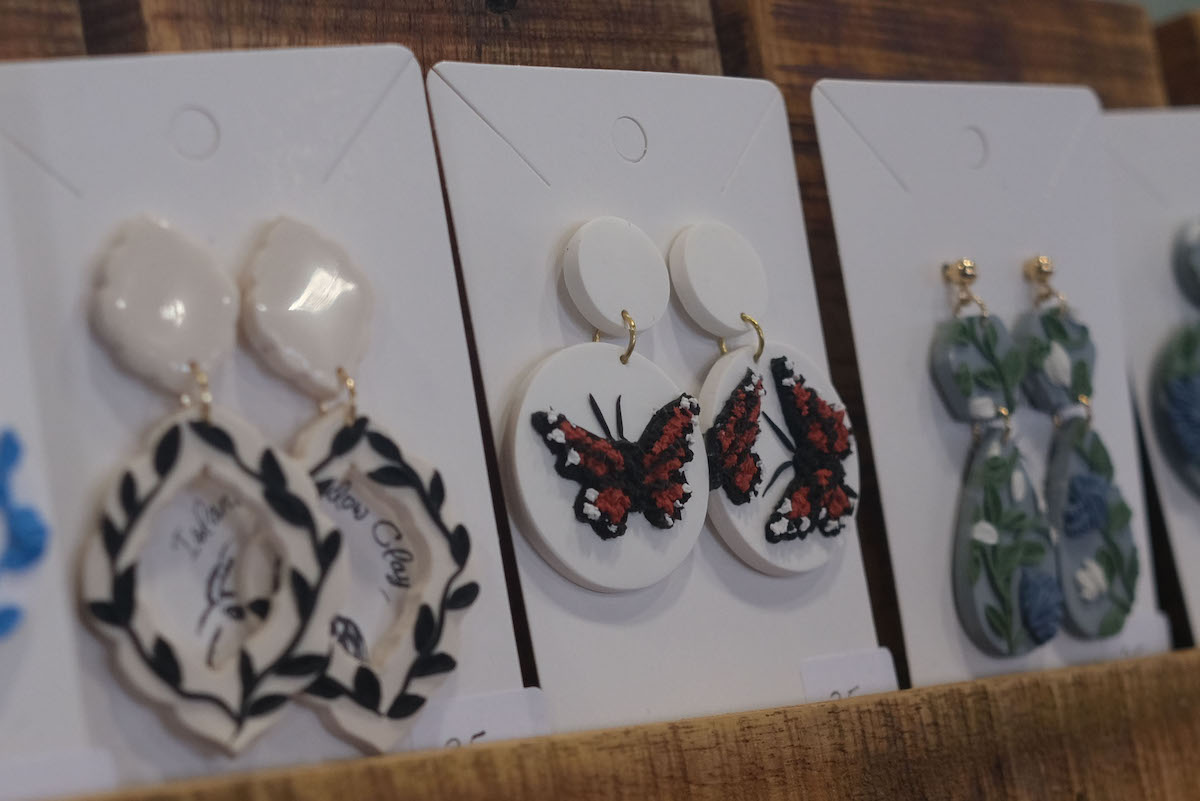 During lockdown, Rylan Van Ginkel was stuck at home, and she felt like she needed to do something with her hands.
"We were looking for something to do in the evenings," Van Ginkel said. "It's dark, it's cold. So I started making earrings."
Realizing the opportunity in what she was creating, Van Ginkel turned her passion for art and making jewellery into a small business towards the end of last year.
She is the owner of Island Meadow Clay and sells handmade earrings and rings.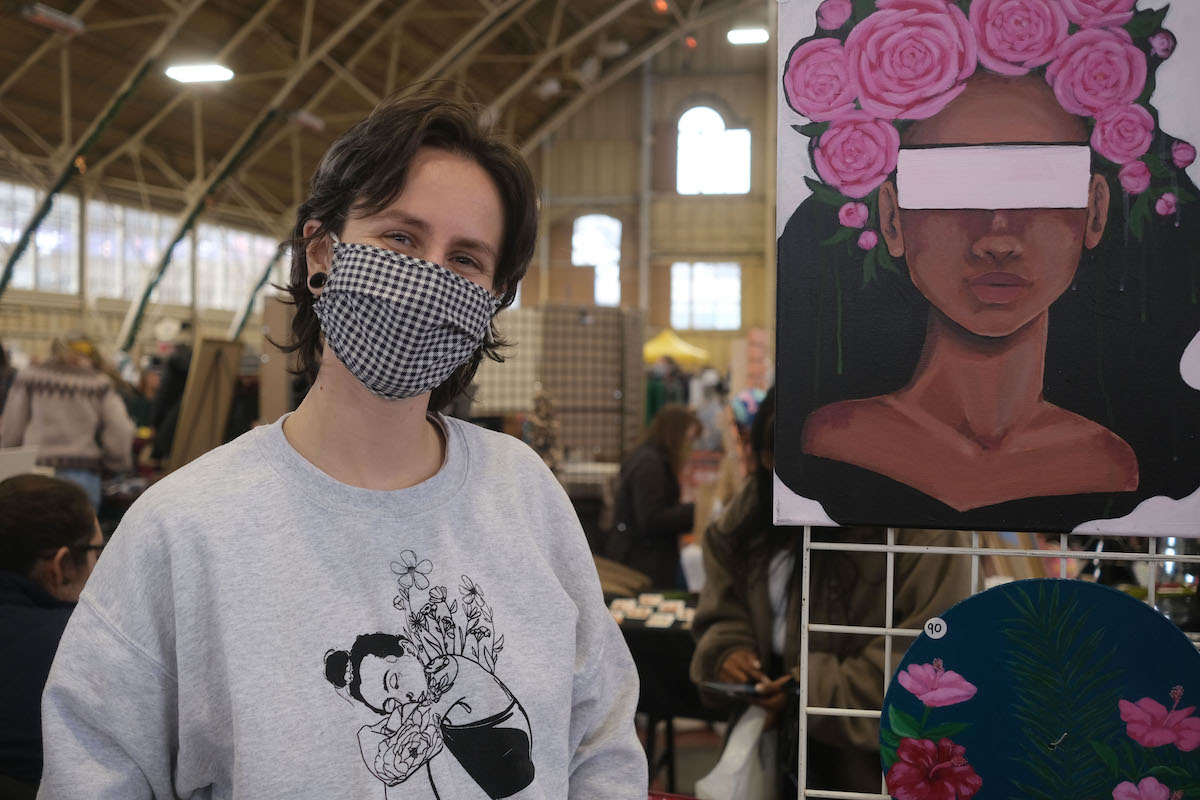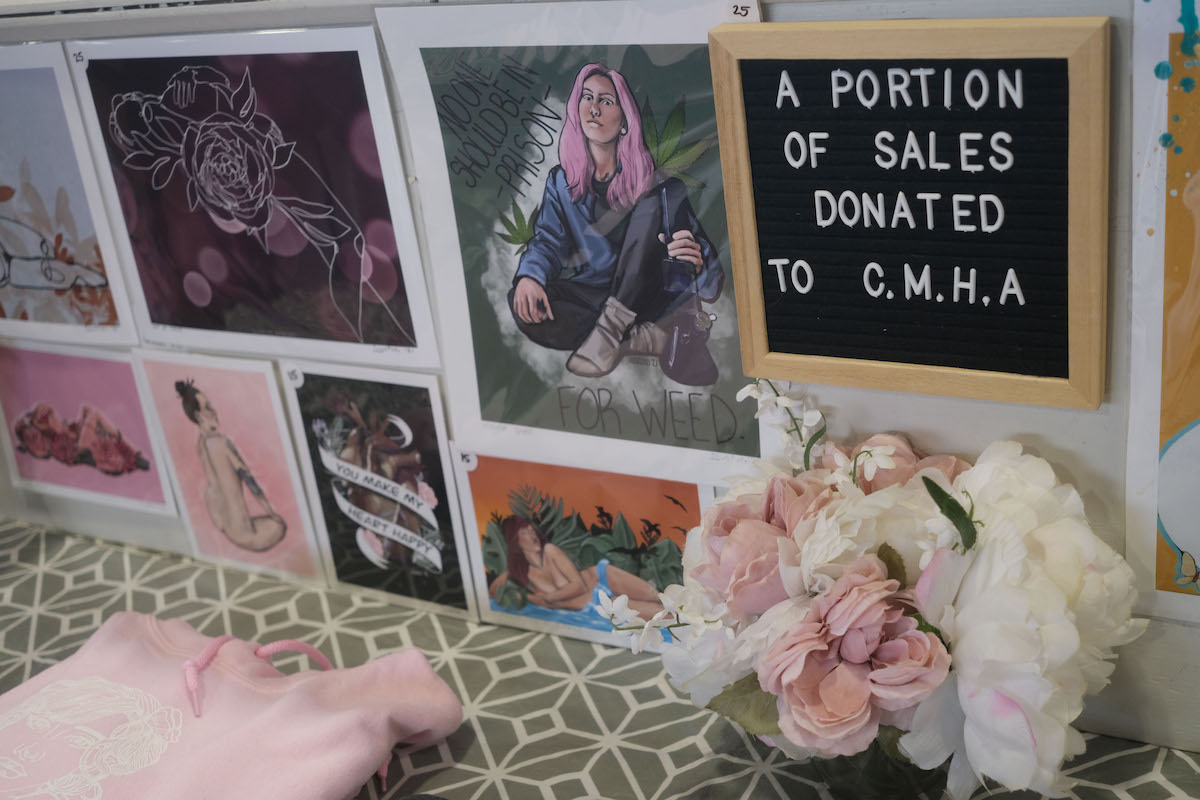 Annalee Yerxa took her Illusive Artworks shop to the next level because of COVID.
"I had gotten into this a little bit before the pandemic, but had never taken it seriously," said Yerxa.
She attended events and sold work during that period, but at the time was juggling those markets with full-time employment.
"I unfortunately lost my income as a result of COVID, so that's when I figured: 'Oh, I can go and work for someone else who makes me miserable, or I can give this a real and genuine shot.' I've been trying to do this full time since about March of this year," Yerxa said.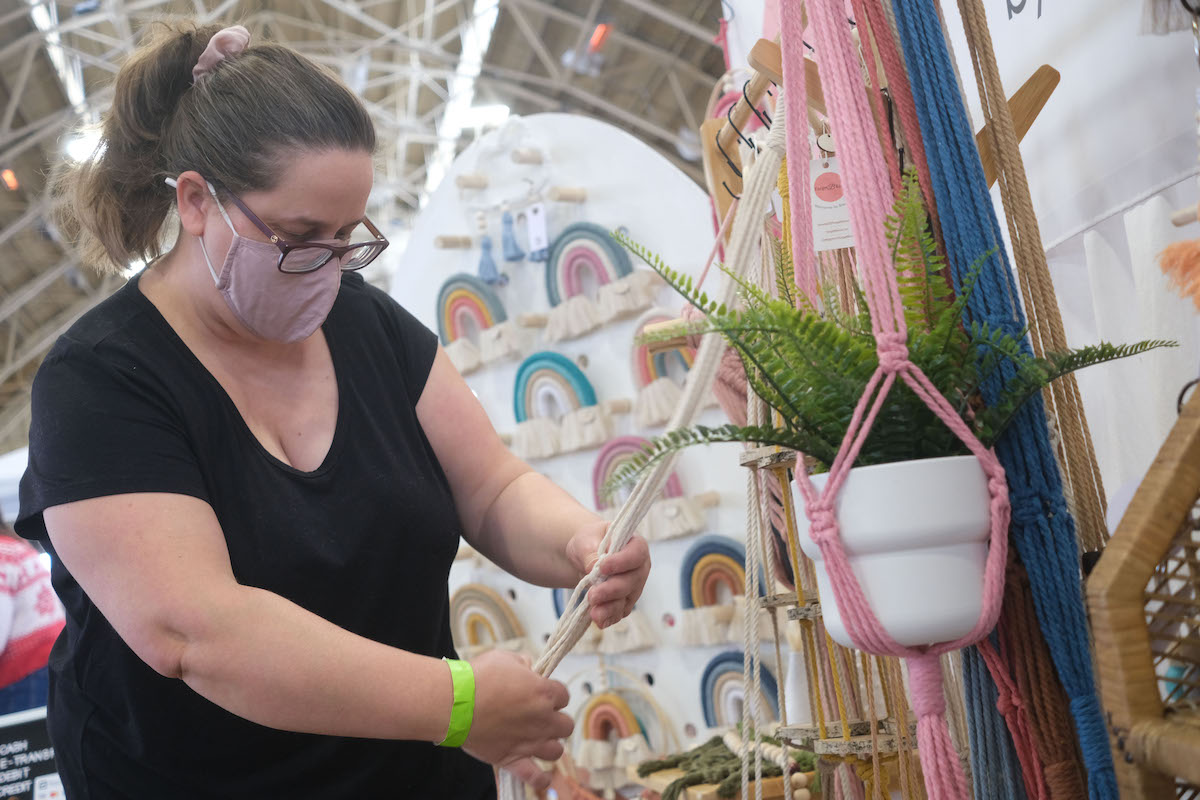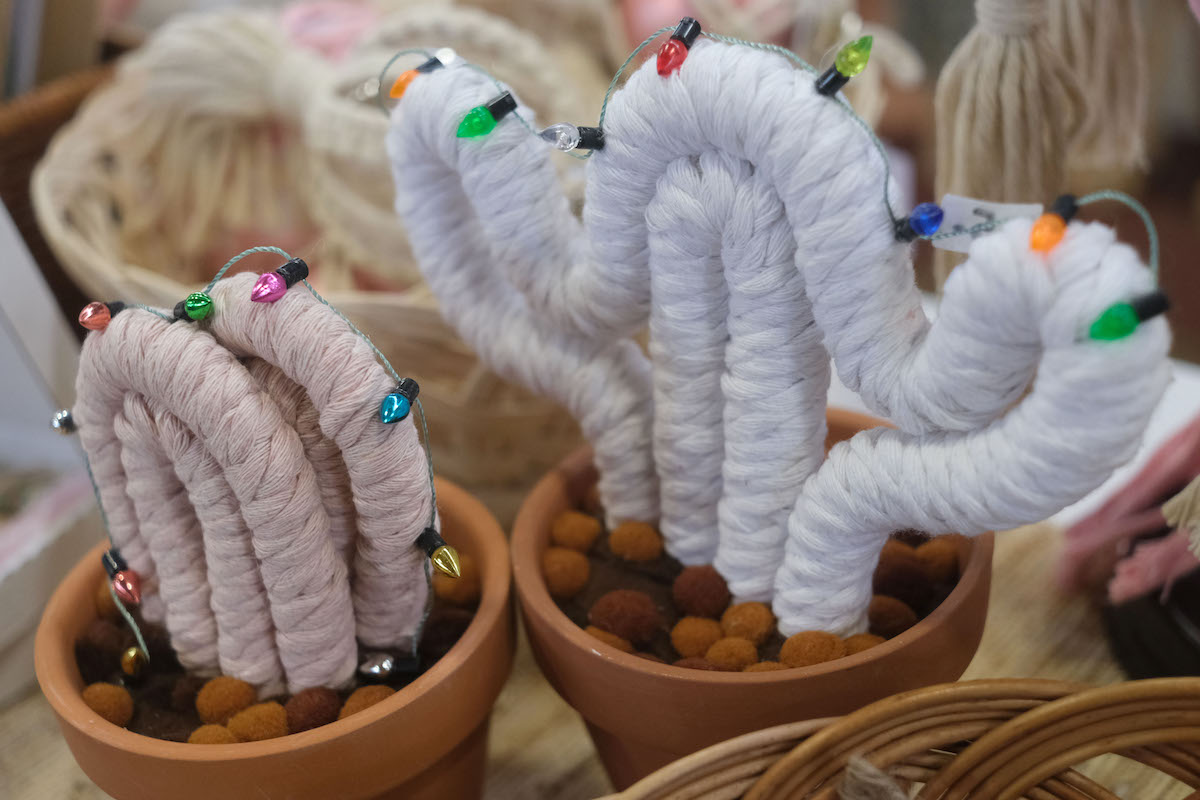 Brenda Fullerton started creating macrame art in January 2020. By July, she turned her hobby into a small business, ForgetBKnot.
Fullerton used to work at Home Sense before the store closed due to lockdown.
"When we opened up again, I realized I didn't want to do that any more because I had been doing macrame," Fullerton said. "I quit and started doing this full time."
"It's been fabulous," said Fullerton. "Now that the markets have opened up, it's even better," Fullerton said.
---
More Stories