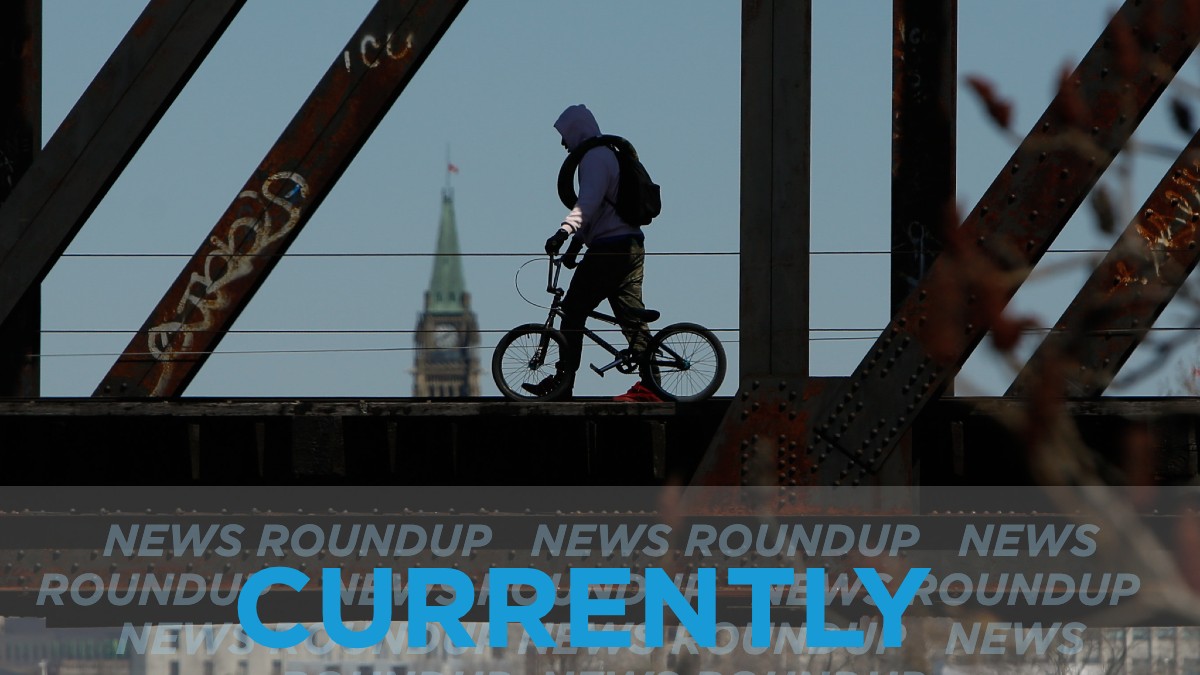 Be prepared for another hot day in the Ottawa region, according to Environment Canada. The high will reach 35ºC with a mix of sun and cloud which is expected to give way for rain and thunderstorms this afternoon and into the evening and overnight. The low will be 20ºC.
Ottawa's Medical Officer of Health Dr. Vera Etches says elementary and secondary students should be back in school this fall. Etches presented her recommendations after the Carleton-Ottawa District School Board trustees had listened to parents' concerns about fall classes. Parents raised the failures of online learning and the difficulty of trying to work and educate their children. As well, they discussed the emotional and academic impacts on children, particularly vulnerable children. The province is expected to decide the shape of the fall term by early August. The Ottawa Citizen has more.
A group of 29 members of the U.S. Congress members are pushing to reopen the Canada-U.S. border in phases, Global News reports. The Canadian government said in response any decision to reopen the border will be made "by Canadians, for Canadians." The border has been closed to non-essential travel since March 21. The current closure ends July 21. The American politicians argue extending the closure every 30 days is creating "unnecessary tension" and stress for both individuals and the shared economy. 
A Senate committee says Canada is not ready for a second wave of COVID-19. The report by the Senate's social affairs committee urged the creation of a plan by Labour Day to support those hit hardest by the pandemic. The senators emphasized that low-income seniors especially need support. CBC has more. 
CTV News reports that Justin Trudeau's mother, brother and wife have collectively been paid almost $300,000 to speak at WE Charity events. Margaret Trudeau, the prime minister's mother, spoke at almost 30 events earning her $250,000 in honorariums over the last four years. As well, Trudeau's brother, Alexandre spoke at eight events between 2017 and 2018, receiving about $32,000. Sophie Gregoire Trudeau, the prime minister's wife, was paid a one-time speaking honorarium for a youth event in 2012. 
DavidsTea is closing 82 stores across Canada and all its 42 retail locations in the U.S. to focus on e-commerce as well as placement in grocery stores and pharmacies.  The company is looking to negotiate new lease agreements for the 100 remaining stores in Canada with the option of closing more locations if a suitable deal cannot be reached with landlords. Global News has more.
---
More Stories