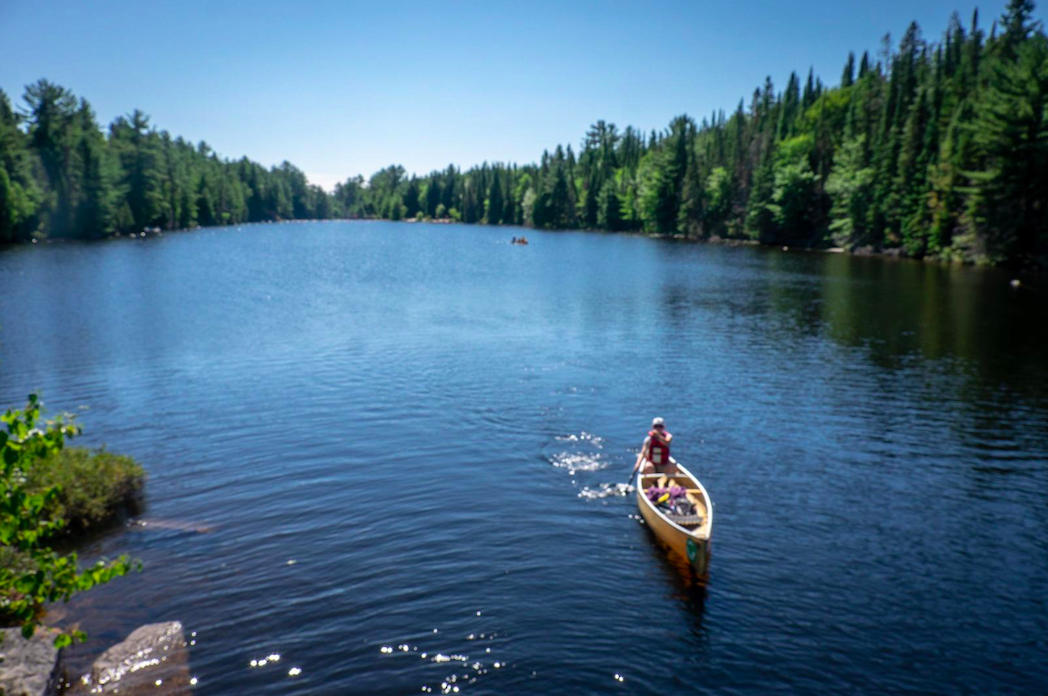 WINNIPEG — For many Canadians, summertime is travel time. This year, though — in the midst of the COVID-19 pandemic — many people are choosing to stay closer to home.
"This year, I'm essentially travelling locally," said Lauren Brown, a world traveller and Toronto-based blogger who runs DIY Vacation, an online resource with tourism tips for destinations all over the planet.
"And it's been great," she added, "to find so many things fairly close to me."
Local travel means people can still get out to new places after months of isolation at home, and it also supports the Canadian tourism industry which has struggled because of the public health crisis.
Brown said she's really enjoyed some of the local areas she's discovered.
"I think everyone's going to be a bit surprised to find gems close by," she said.
"What COVID has taught me is there's so much in our own backyard that we haven't thought to explore."
Finding new destinations
Brown — who grew up in Australia and lived in Britain before landing in Canada — was originally supposed to be visiting the U.K. and Italy this year.
Even though Europe is now open to Canadians, travel during the pandemic "isn't really encouraged," she said. "I think it's best to put it off until next year."
Instead, she's been discovering parts of Ontario that she's never gotten to before.
"I've actually found a lot of hiking paths nearby that I didn't know existed," she said, speaking about day trips around the GTA. She's also been focused on local road trips. Driving has the added benefit of not having to worry about physical distancing with others outside your bubble during travel.
Brown is planning a road trip to Prince Edward County, on the shores of Lake Ontario a couple of hours east of Toronto, near Belleville. She's also visited the Muskokas, part of Ontario's cottage country north of the city. It's her first time to both destinations.  
"I'd definitely like to explore more of Algonquin Park," she said, speaking about a side-trip taken during her time in Muskoka. "There's just a countless number (of trails) that I'd like to get back to and explore."
Ottawa Tourism recently encouraged residents to explore local businesses this summer.
"Ottawa Tourism realized that in our new reality, it is going to take a while for visitors to come back to Ottawa in the same way that they used to before the pandemic hit," Catherine Callary, vice-president of destination development for Ottawa Tourism, told Capital Current recently.
Ottawa and Gatineau residents can simply sign up on the Ottawa Tourism website to receive a link to a personalized, mobile-exclusive passport. They can access free gifts and discount codes to 60 local businesses — hotels, restaurants, equipment rentals, retail stores and outdoor activities.
"We want to help local people maintain their businesses and maintain their jobs," said Callary. "Knowing that we can't do that in a sort of traditional visitor economy … we decided to get that started early and encouraged locals to pick up where visitors might have been filling in previously."
'More steady tourism'
Travelling locally also pumps much-needed revenue into smaller Canadian towns and local businesses, so many of which have also been hit hard by pandemic restrictions.
For example, the Manitoba municipality of Gimli, about an hour's drive north of Winnipeg, has seen a steady stream of visitors this spring and summer. Gimli is known for its lovely beaches on the shores of Lake Winnipeg, and is a major summer destination in the province.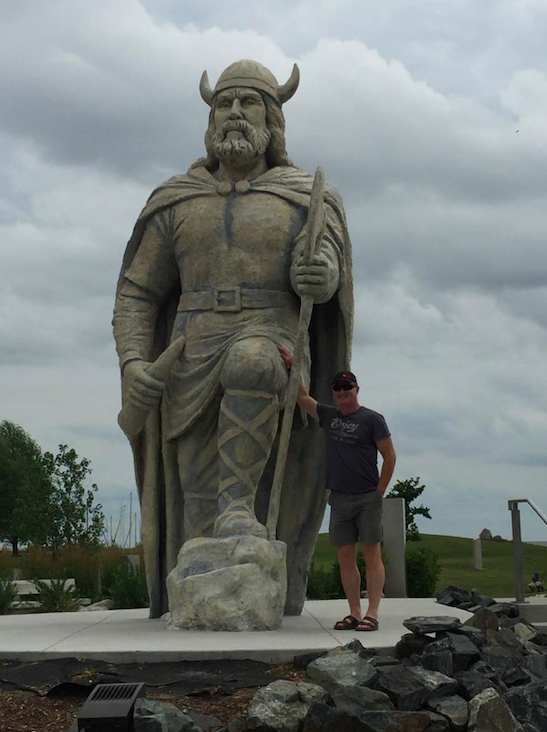 "Normally we have our high times, which are some of our events that happen on weekends," said Brittany Isfeld, Gimli's economic development and tourism coordinator. "This year it's been steady, as if there's been an event every day."
Even though most events have been cancelled in Gimli this year, Isfeld said there's actually been an increase in visitors.
"We're having more steady tourism," she said, noting that much of the traffic is people from Winnipeg driving up and staying for longer periods of time.
She also said she's noticed that visitors are mostly from within the province.
Manitoba has had one of the lowest rates of COVID-19 infection and the province has reported no new COVID-19 cases for the past nine days. Also, no patients with the virus are in hospital or intensive care.
Manitoba's low case numbers may be a factor in residents choosing to travel locally, avoiding destinations with higher infection rates, south of the border. On June 21, the province allowed travellers from B.C., Alberta, Saskatchewan, Yukon, the Northwest Territories or Nunavut, as well as people coming from northwestern Ontario (west of Terrace Bay) to enter without self-isolating for 14 days.
Destination Gimli
Isfeld said she anticipates that tourism numbers in Gimli will stay strong for the rest of the summer.
The town has taken precautions to increase physically distancing in local restaurants and shops, Isfeld noted. Some establishments, such as sidewalk ice cream stores, have been given road allowance so their lines can accommodate more distance between customers.
"We have more caution, because we are one of Canada's oldest populations," she said. A third of Gimli's population is more than age 65, according to Statistics Canada. "I think a lot of people are quite respectful of that," she said.
Isfeld also added that visitors are getting the chance to appreciate Gimli differently this year.
Usually "there's a lot of people that come in and love Gimli for the events and the parties," she said. "This is going to be a year when people come here and actually just enjoy Gimli for what it is."
She said it's a great opportunity for people to appreciate the atmosphere and the scenery, and connect with the town in different ways.
"So hopefully," she said, "some positives come out of it."
With files from Sissi De Flaviis Vivas
---
More Stories