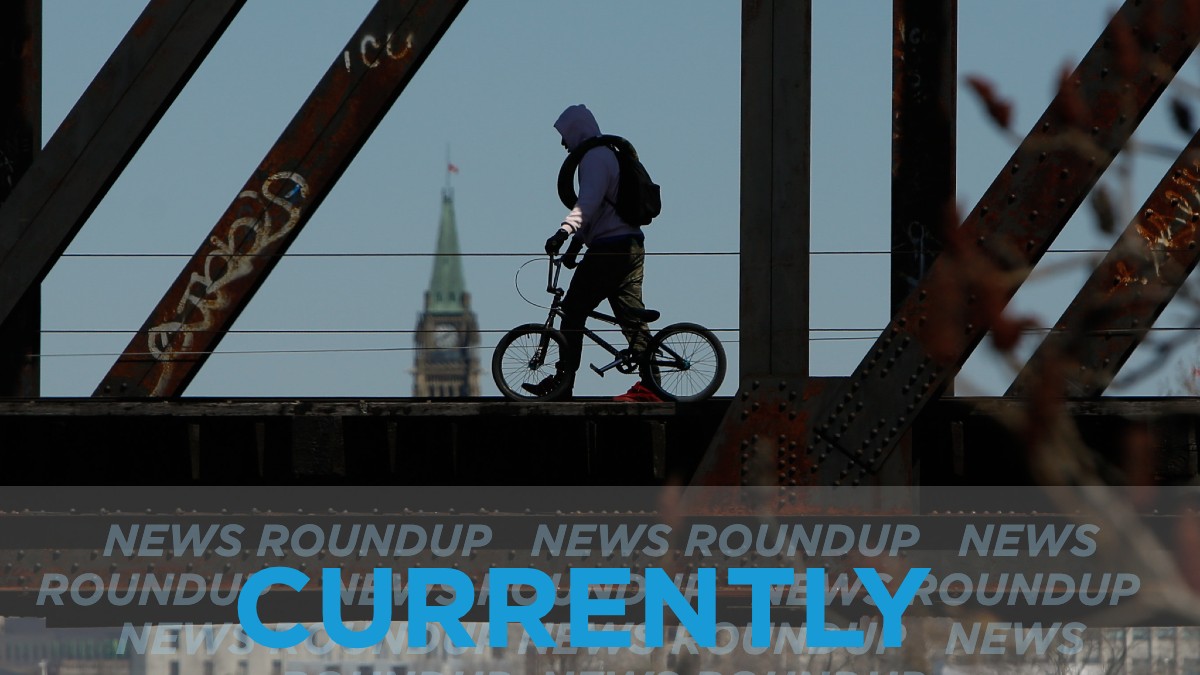 There is a heat warning in effect until Saturday evening and possibly into Sunday in the Ottawa region, Environment Canada says. The high for today is 32ºC with a low of 20ºC overnight as a few clouds come in.
Nurses marched along the sidewalks in front of four Ottawa hospital campuses on Thursday holding signs saying "From Hero to Zero" and "Kill Bill 124." They were expressing their frustration with a provincial bill that caps wage increases at one per cent. The Ottawa Citizen has more. 
The app has not yet received approval from the federal privacy watchdog, Global News reports. This early endorsement of the app comes from outside privacy and cybersecurity experts. Prime Minister Justin Trudeau announced the app on Thursday with plans to have it tested in Ontario beginning on July 2. The app will then launch nationwide soon afterwards.
Two Canadians were charged with spying by Chinese prosecutors on Friday, after being detained 18 months ago. The charges are an apparent move to pressure Canada to drop a U.S. extradition request in regard to the Huawei executive Meng Wanzhou who is under house arrest in Vancouver, CBC reports. Michael Kovrig was charged on suspicion of 'spying for state secrets and intelligence' and Michael Spavor was charged on suspicion of 'illegally providing state secrets.'
During the first English-language debate, the topic changed from criticisms of each other to Prime Minister Justin Trudeau. The candidates agreed on the importance of "unity" for the party. In particular, they discussed the Liberal government's decisions regarding the COVID-19 pandemic and the anti-racism protests. The candidates also discussed their stances on trade and social conservative issues. CTV News has more. 
An Ottawa police officer says she was raped by a colleague in a human rights complaint which also details years of workplace sexual harassment and gender-based discrimination she says she experienced. The Ottawa Citizen has more.
The protest will extend along the West Coast from Steward, B.C., to San Diego and last eight hours to protest systemic racism and racial injustice. The decision, by the International Longshore & Warehouse Union, to hold the protest on Friday is so that it coincides with Juneteenth which is a day celebrated each year by African-Americans to commemorate the end of slavery. The Star has more.
---
More Stories