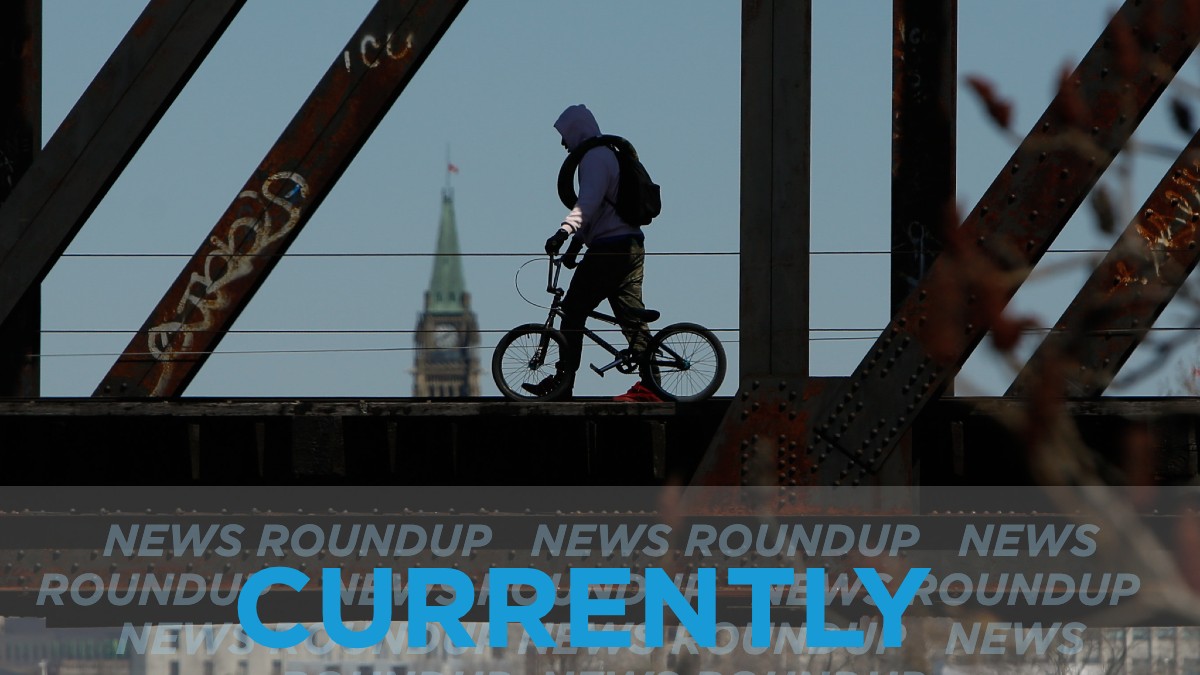 Environment Canada is calling for 25 to 40 millimetres of rain today with a possible thunderstorm. The rain, at times heavy, could make driving tricky as it may cause large puddles on over roads. The high will be 8°C today and falling to a low -2°C tonight. 
Two Ottawa men have been charged with attempted murder, and their alleged target has been charged with firearms offences after a mid-afternoon shootout on Hog's Back Road last September. The Ottawa Citizen has more.
A bizarre March thunderstorm spawned a lightning bolt that split a large cottonwood tree in the Overbrook-Sandy Hill area scattering debris in the area and stunning residents, the Ottawa Citizen reports. 
The Trudeau government is moving ahead with a national regime to ensure every province and territory has legislation in place to impose minimum carbon pricing standards to limit greenhouse gas emissions after the Supreme Court of Canada ruled that a federal law is constitutional.constitutional. Capital Current has more.
A shipment of almost 600,000 doses of Moderna vaccine to Canada will be delayed until next week. The company committed to deliver two million doses of the vaccine in the first quarter. Earlier this week, the company delivered 255,600 doses, the National Post reports. 
Canada's housing agency is warning that the markets in multiple cities in Ontario and the Maritimes are vulnerable to a price correction as values rapidly escalate. In its latest housing market assessment released Thursday, Canada Mortgage and Housing Corp. added Toronto, Ottawa and Halifax to that list, the Globe and Mail reports.