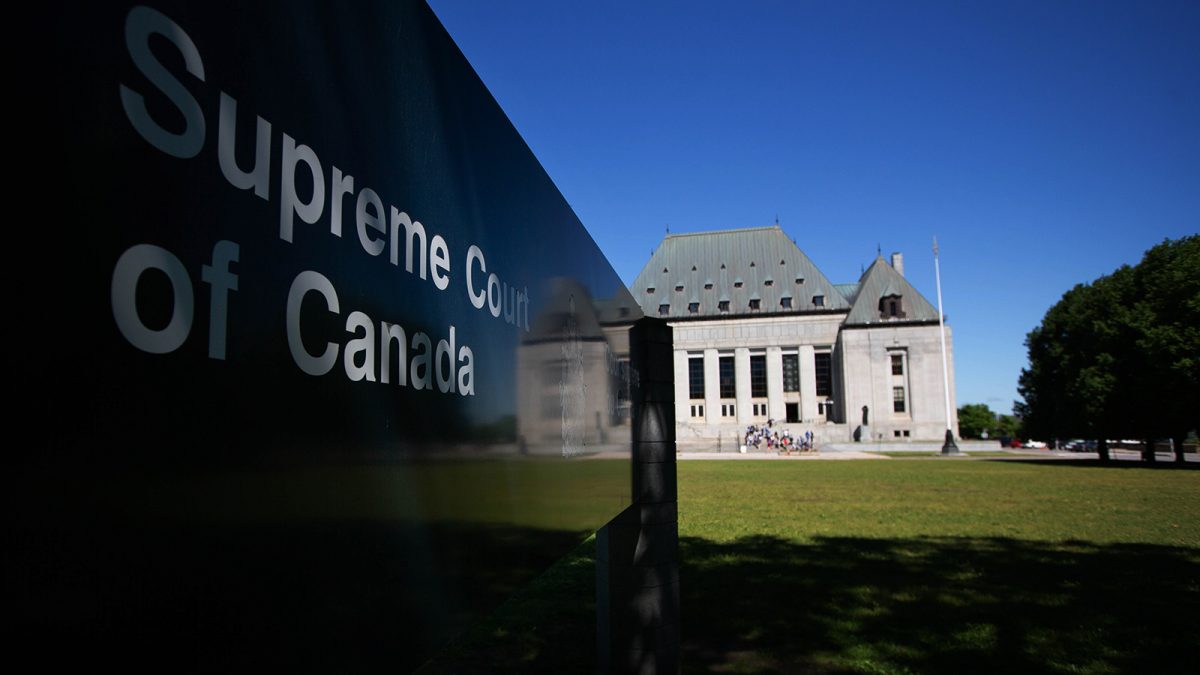 The Trudeau government is moving ahead with a national regime to ensure every province and territory has legislation in place to impose minimum carbon pricing standards to limit greenhouse gas emissions after the Supreme Court of Canada ruled that a federal law is constitutional.
In its decision, the 6-3 majority concluded climate change "poses an existential threat to human life in Canada and around the world" and as such warrants a national response.
"There is also a broad consensus among expert international bodies that carbon pricing is a critical measure for the reduction of GHG emissions," wrote Chief Justice Richard Wagner. As a result, the federal Greenhouse Gas Pollution Pricing Act passed the high threshold of being a "national concern" that gives Ottawa the authority to impose a law on provinces that do not have their own legislation that meets the carbon-pricing standards set out in the act.
Federal Environment Minister John Wilkinson said the government will move forward now that the Supreme Court has permitted the federal legislation.
"Today, the issue of whether carbon pricing forms part of Canada's plan with respect to reducing emissions is over," he said.
The price of carbon
Carbon pricing, which rises to $40 per tonne next week, will increase aggressively in coming years to help Canada meet obligations set out in the Paris Agreement of 2015. Emitters will see increased prices, as will consumers, who will pay more for gas. The increase will be offset by a rise in federal payments to Canadians in provinces where benchmarks are met.
Three provinces – Alberta, Ontario, and Saskatchewan – failed to convince the court the 2018 legislation was unconstitutional because it encroached on provincial jurisdiction over natural resources and provincial taxation powers.
The Supreme Court agreed the federal government met the stringent requirements of the rarely invoked "national concern" in the Constitution's Peace, Order and Good Government clause. The doctrine allows the federal government to exercise legislative power not specifically granted in the Constitution, such as pollution, climate change and inflation.
"When provinces that are collectively responsible for more than two-thirds of Canada's total GHG emissions opt out of a co-operative scheme, this illustrates the stark limitations of a non-binding co-operative approach," Wagner wrote.
He said climate change "has no boundaries," and "no one province, territory or country can address the issue of climate change on its own."
The decision endorsed earlier rulings in the Ontario and Saskatchewan courts of appeal. The only court that disagreed was the Alberta Court of Appeal, which concluded last year that the federal law was a "constitutional Trojan horse" and warned that "almost every aspect of the provinces' development and management of their natural resources, all provincial industries and every action of citizens in a province would be subject to federal regulation to reduce GHG emissions."
The Supreme Court disagreed, finding that "GHG pricing does not amount to the regulation of GHG emissions generally."
The three provinces that challenged the federal law called the decision disappointing.
"I just can't understand, for the life of me, why anyone would want to put a burden on the backs of hard-working people in this province," said Ontario Premier Doug Ford. "Folks, this carbon tax is going to be the worst thing you could ever see. It is going to increase the cost of your groceries. It is going to increase the cost of travelling. It is going to increase every good and service you have out there," he said, adding that consumers will see gas increase by 30 cents per litre by 2022.
Ontario unsuccessful
The Ontario government was unsuccessful in its argument at the Supreme Court that provinces are capable of reducing greenhouse gases on their own. In a written argument filed in the Supreme Court, Ontario said it had already reduced emissions 22 per cent below 2005 levels and has committed to a 30 per cent reduction by 2030, the same as Canada's commitment under the Paris agreement.
In Alberta, Premier Jason Kenney shared Ford's contention that there are other ways of reducing emissions.
"There are better ways to help the environment than by punishing people for living their ordinary lives: for heating their homes and driving to work," Kenney told a news conference, adding that instead, his government put the responsibility on "large emitters to invest in clean technologies," rather than "burden families."
In Saskatchewan, Premier Scott Moe said the Supreme Court decision "does not change our core conviction that the federal carbon tax is bad environmental policy, bad economic policy and simply wrong."
Green Party Leader Annamie Paul said she was "very encouraged to see that the Supreme Court has recognized that climate change is real, that it is a matter of national concern and national security."
Federal Conservative Leader Erin O'Toole, whose party convention just declared there is no climate crisis, said a future Tory government would repeal the carbon levy with an as-of-yet defined climate policy.
---
More Stories