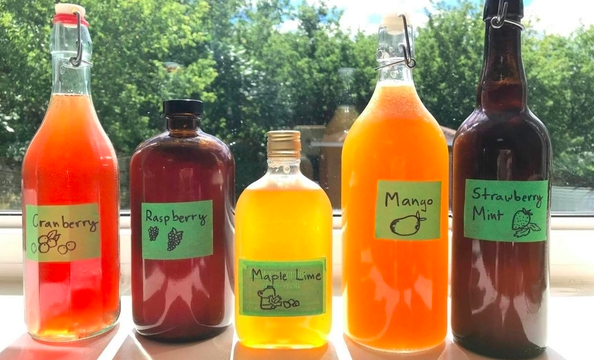 While Canadians stay at home to diminish the spread of COVID-19, the increase in free time means that many have taken opportunities to invest in new hobbies.
Taking up activities has become a popular way to reduce stress and increase productivity while overcoming the emotional challenges of the pandemic.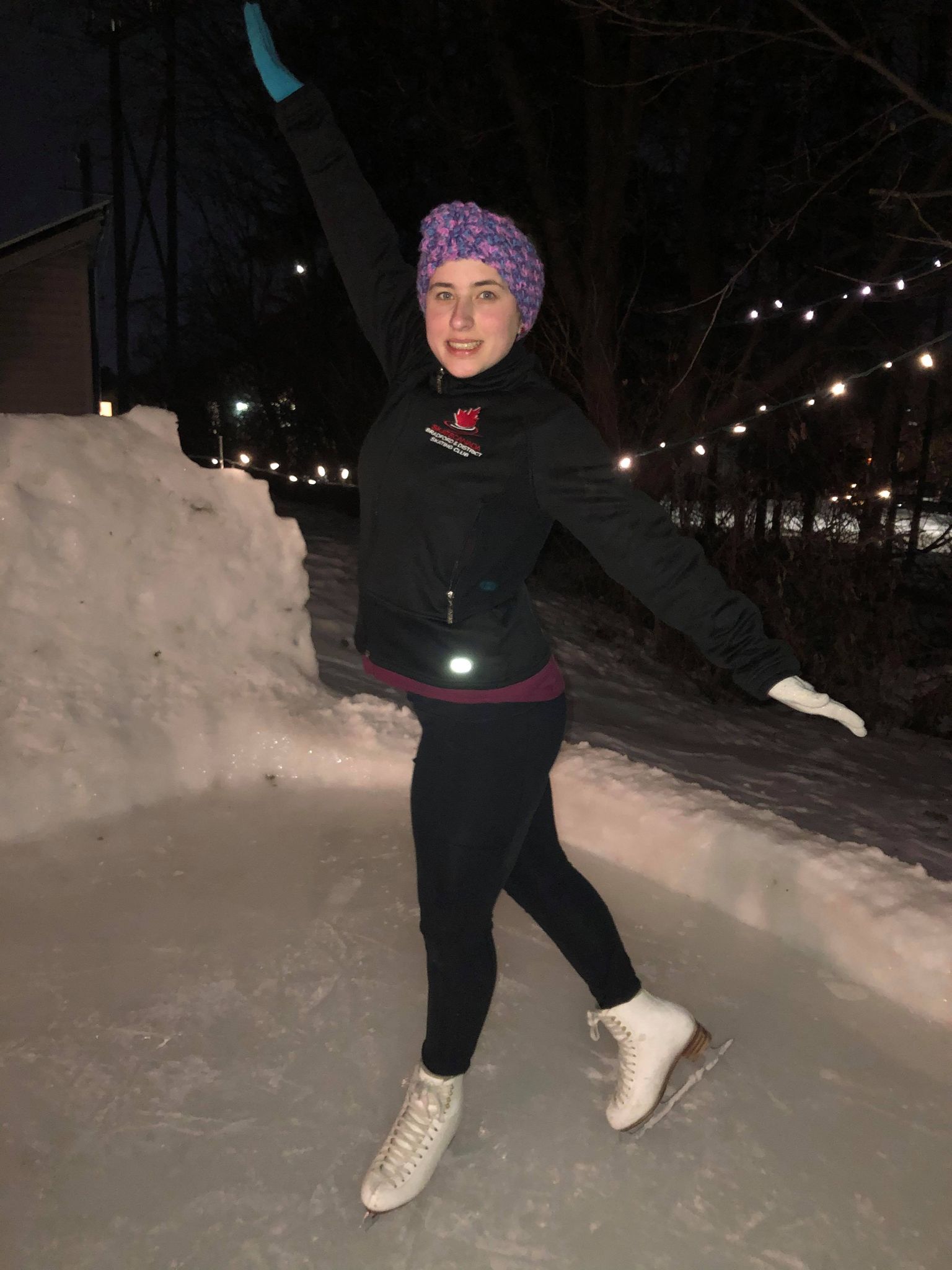 David Robinson, a high school teacher in Woodbridge, Ontario says he felt disempowered by "forces greater than himself" when his classes moved online.
"Teaching screens is not what I signed up for," he says.
To divert attention from the challenges of online teaching, Robinson built an ice rink in his backyard for his family to enjoy. Maintaining the rink became his quarantine hobby this past winter.
"My backyard is something that I can control," Robinson says. "It's meditative to work quietly, slowly and deliberately towards an outcome."
For Robinson, upkeeping his backyard rink has become an act of meditation, but also defiance.
"I am shaking a fist at the great unknown," he says.
The Toronto Canadian Mental Health Association recommends "enjoying yourself" to manage stress. "Taking the time for a favourite hobby is a great way of connecting with and nurturing your creative self."
Tim Elgersma, a fourth-year computer science student at Waterloo University, began baking sourdough and brewing kombucha, a fermented tea.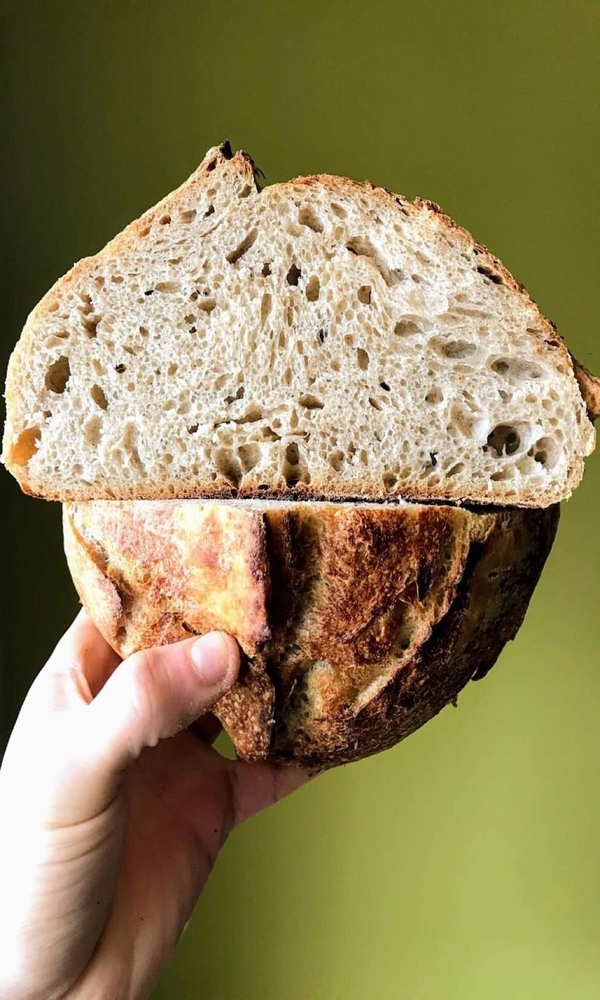 A friend taught him how to brew in the early days of the pandemic. Now, he makes about a gallon a week. 
"I drink it and share it with my friends and family. I just went skating with my friends and I gave them a bottle of kombucha."
Elgersma's therapist encouraged him to continue practising self care, which for him is done through his hobbies. He says baking sourdough bread and brewing kombucha gives him "something to look forward to."
The Government of Canada website says that giving yourself a "mental holiday" from stress can create distance from your problems, making them easier to overcome.
Dr. Keith Dobson, a professor of clinical psychology at the University of Calgary, says that individuals immersing themselves in an activity can lose track of time, be less self-focused, and become more engaged with the activity at hand. This psychological construct is called 'slow,', says Dobson, who is also a consultant for the Mental Health Commission of Canada (MHCC)..
"Right now, I have two loaves of bread fermenting in the fridge," Elgersma says. "I'm going to bake them tonight. I'm constantly excited for a new, delicious thing."
"I think especially for hobbies … we can actually develop the sense of passion and interest in that content area and get outside of ourselves," Dobson says. "It allows us for that period of time to be somewhere else and to enjoy ourselves in ways that we wouldn't otherwise."
The Canadian Mental Health Association also encourages self-management strategies like mindfulness, yoga, meditation, art and exercise. 
Exercising and spending time outside has been one of Phil Vriend's top priorities. Vriend is a high school teacher and photographer in Toronto. He says that being busy and staying active helps him have a positive outlook.
"I feel happy every time I hit a milestone, like if I lift more weight or run a little more," Vriend says. "Even though it's not a great big deal, for me it's one slight, incremental improvement that I've made, despite the fact that life is in a bit of a fog."
Vriend has also picked up a new hobby: juggling.
"I am trying to tell my old brain to learn a new trick," he says, laughing. "Apparently this sort of thing is very good for your neural pathways and keeping your brain nimble."
He is now able to juggle for up to 30 seconds. "That's a win!"
Despite social distancing measures, many have found ways to safely stay connected with others online. Vriend has kept in contact with his neighbours by sharing his nature photography on Facebook community groups that range from 20 to 40,000 members.
"I have extended conversations with people about the work that I'm putting out there," Vriend says. "It's a way of staying in relationship with people and being productive and creative, which is super good for well-being."
Dr. Lisa Dulgar-Tulloch agrees that staying connected online has become increasingly relevant. She is a clinical and health psychologist at Shift Cognitive Therapy and member of the Ontario Psychological Association. 
"I think one of the challenges with the pandemic is, for many people, the hobbies and the activities that they previously would have had access to, they now don't have access to," Dulgar-Tulloch says.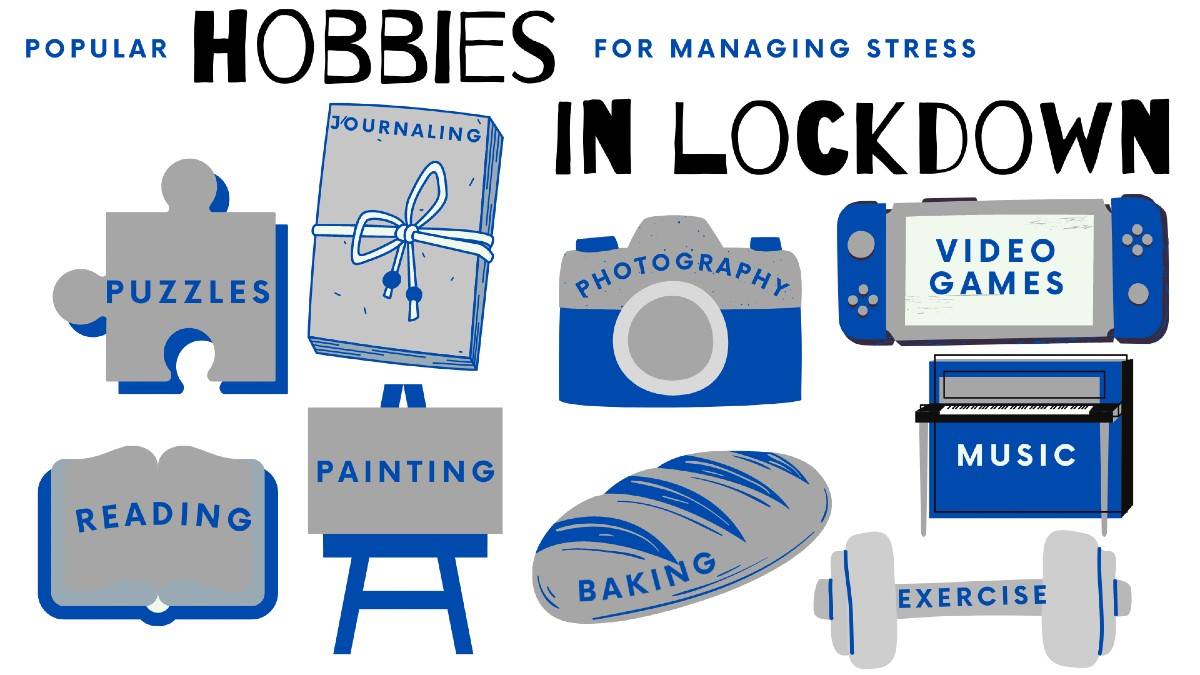 This shift has changed the way people spend time together.
"One of the lovely things about the pandemic is that people have become way more aware of online opportunities to socially connect," Dulgar-Tulloch says. "Whether that is Among Us or Jackbox or your program of choice, there is [still] that opportunity to connect socially."
She says that technological advancement and open-mindedness to online gatherings has made it easier to connect with distant relatives or friends since the beginning of the pandemic, while expanding the list of potential activities.
"The good news is that there is always something you can do."
Others, like Elgersma and Robinson, are connecting with others by moving outside rather than online.
Elgersma took up outdoor skating and ice hockey this winter for the first time since high school. While skating with friends, two strangers approached and asked if they could join. Now, they have a WhatsApp group chat where they make plans to meet up and skate together safely.
"It was their first time holding a hockey stick," Elgersma says. "The games aren't that good but it's fun."
And for Robinson, quarantine activities have been about getting closer with family at home.
"Watching my kids skate [in their home rink] has been rewarding," he says.
At the end of the day, focusing on something new and exciting is a good way to build resilience. Staying on the positive side of things can certainly help.
"It's not ideal, believe me," says Vriend. "But there are bright and shiny moments sometimes where there is vulnerability, courage or connection that feels good. When I have those moments, that is very good for my sense of well-being."
---
More Stories