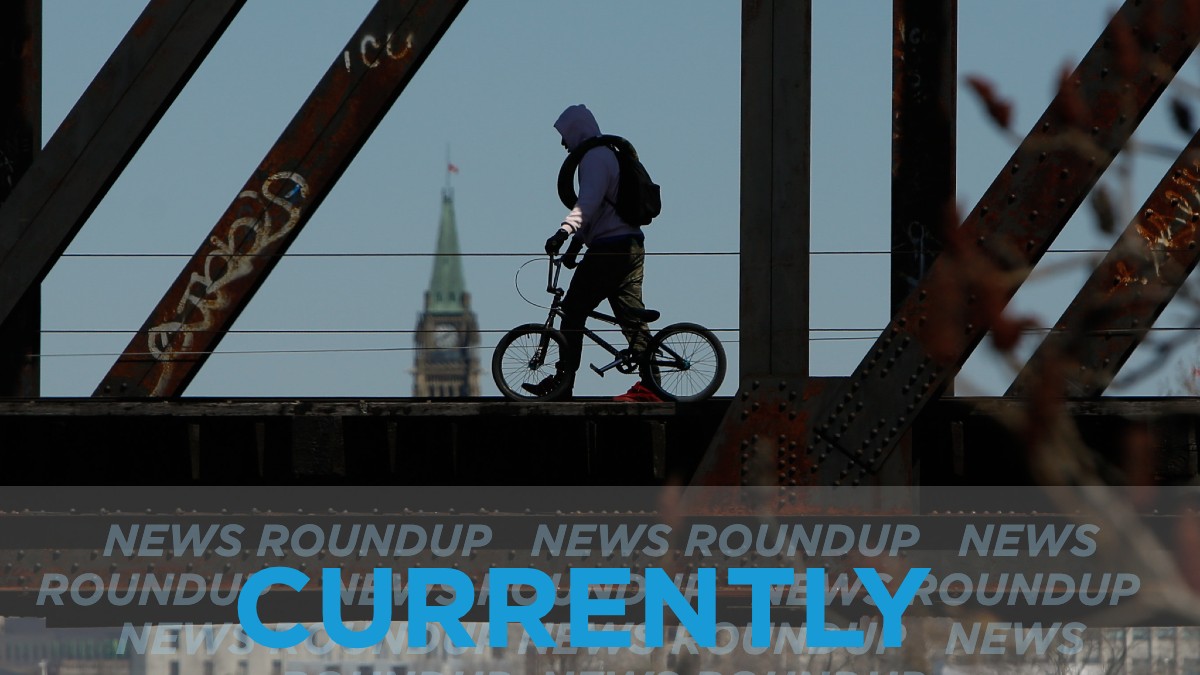 It's snowing in parts of the region this morning when we mark 75 years since the end of the Second World War in Europe. Yep it's snowing. Environment Canada says the Ottawa area will reach only 5C today under cloudy skies. The normal high for this time of year is 17.4C. The low tonight will hit -5C.
A longtime personal support worker at one of Ottawa's hardest-hit long-term care homes has died of COVID-19, officials there say. Thirty residents have died at the Madonna Care Community in Orléans since the start of the outbreak, according to Sienna Senior Living, the home's operator — but neither Madonna nor any other homes in Ottawa had reported a staff member dying of the respiratory illness until now. CBC has more.
Thirty-six residents of Carlingview Manor long-term care home have died due to COVID-19, CTV reports. In a letter to residents and family members, Carlingview Manor executive director Matt Carroll says "I'm very sad to say that three more residents have passed away, for a total of 36."
An Ottawa facebook group called Free Ottawa Cloth Masks has passed out almost 10,000 masks to member of the public. CBC says there are some 70 sewers hard at work.
In a measure of the pandemic's impact, the Ottawa Food Bank spent $1.5 million on food, gift cards, supplies and additional staffing supports in the first five weeks of the COVID-19 pandemic. "We've never seen anything like this," said Michael Maidment, executive director of the Ottawa Food Bank in an interview with CFRA, adding it will be a "daunting task" to fill the need for food banks. CTV has more.
The Ontario government has released a framework to guide hospitals preparing to resume elective surgeries and other procedures put on hold because of the COVID-19 pandemic. The Ottawa Citien has more.
---
More Stories