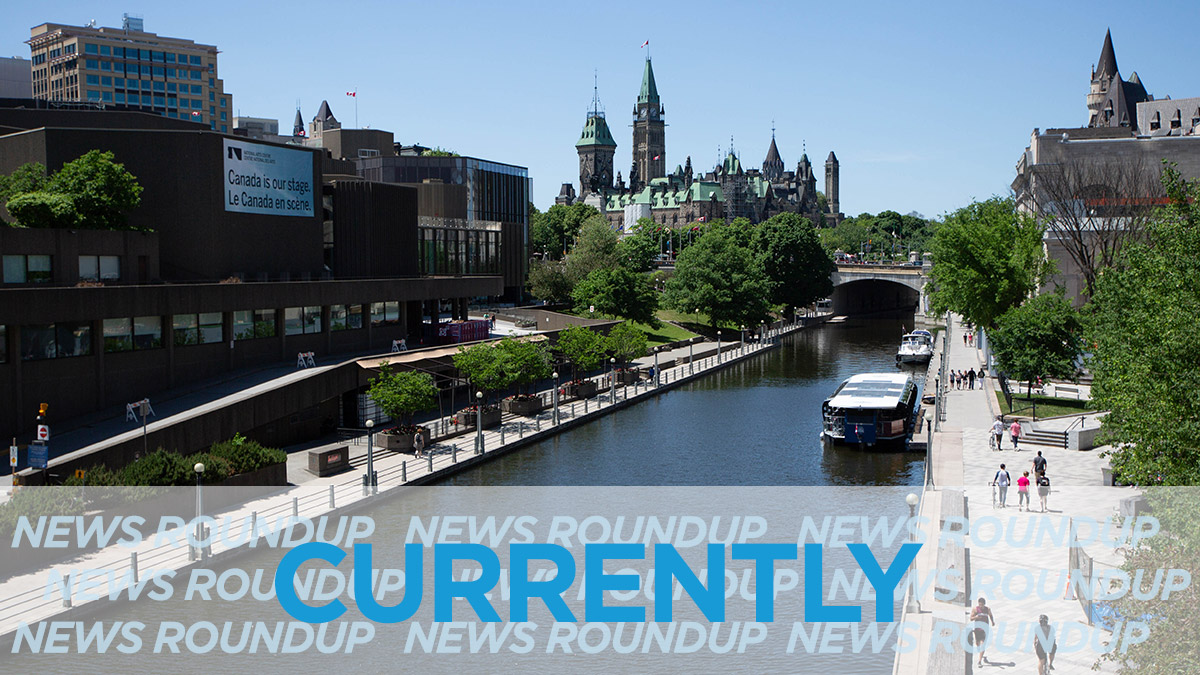 The end of the week is here! According to Environment Canada, we're in for another sunny day, with a high of 18°C and a low of 7°C. Here is everything you need to know to start your day:
The failure of an onboard train computer at Bayview Station was revealed to be the cause of Thursday morning's delay in the LRT system. Transit Manager John Manconi and Transpo managers were puzzled by how long it took for the train's computer to reset after the initial failure at 7:20 a.m., the Ottawa Citizen reports. Manconi explained in a written statement that the reset typically happens quickly, and that an investigation into why the reset was delayed is underway. The malfunction marked the third consecutive morning the LRT was delayed. Recent delays have left commuters concerned, Capital Current reports. Fingers crossed but Friday's commute seems fairly smooth so far.
Cumberland Coun. Stephen Blais says that he will attempt to win the Liberal nomination for the provincial riding of Orléans. According to CBC News, the three-term city councillor told reporters he will only step down from his current position if he wins the byelection. Blais has said that provincial politics would be a good fit for him, but the provincial Liberal association in Orléans has not yet chosen a date for a nomination meeting to replace Marie-France Lalonde who is running in the federal election.
With only three weeks left until the U.K.'s deadline to separate from the European Union, the leaders of Britain and Ireland announced after a meeting that they could "see a pathway to a possible deal." Global News reports that Irish leader Leo Varadkar sounded more optimistic after meeting with British Prime Minister Boris Johnson. Varadkar said that it may be possible for a successful Brexit agreement to be finished by the end of October, but also warned that negotiations may still fall through.
Laura Edelson, a researcher with the NYU centre's Online Political Transparency Project, said the organization has not found any evidence of Facebook ads being used by foreign groups to manipulate Canada's federal election. According to Global News, Edelson said she and her organization have so far found this year's election to be "largely clean" of the misinformation and misrepresentation they observed in the U.S. and the U.K.
In a recent poll conducted by Research Co., 58 per cent of Canadians responded that election day should be made a public holiday. CTV News Vancouver says that a third of Canadians were opposed to this idea. A news release by Research Co. President Mario Canseco says that Canadians between the ages of 18 and 34 are "significantly more likely to concur with the notion of making election day a holiday."