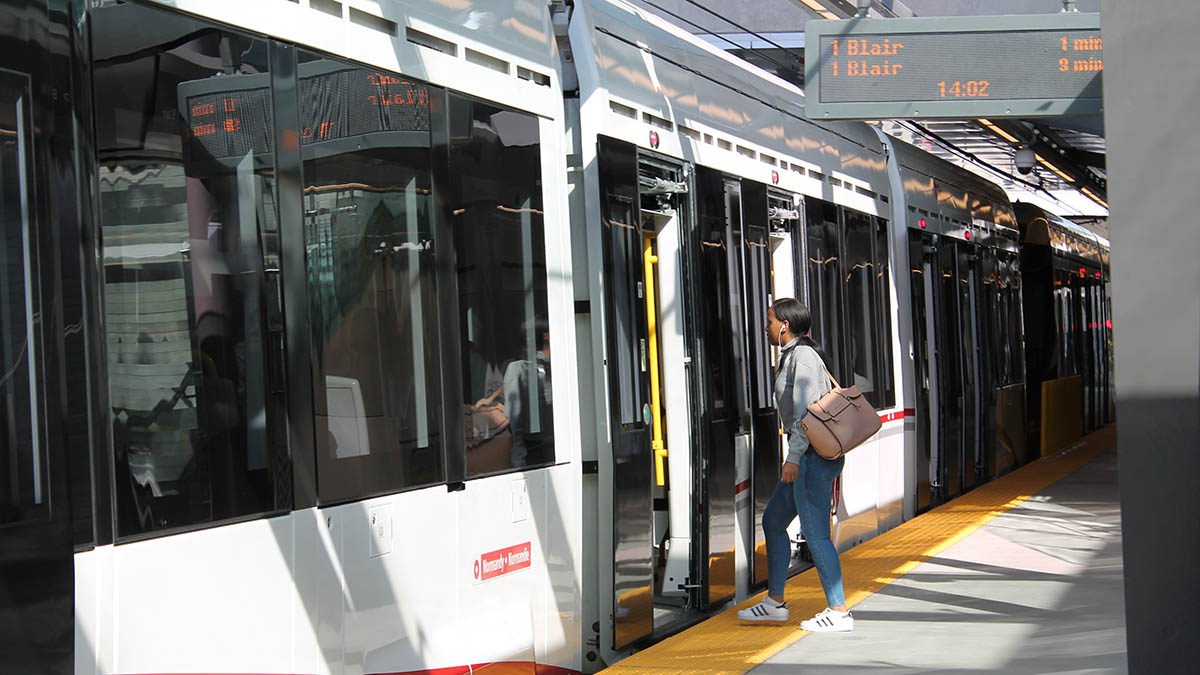 In the first week following major alterations to downtown transit routes, morning commuters have been hit three times without a working LRT system.
The latest happened Thursday morning when an on-board computer glitch shut down a train in the Bayview Station.
OC Transpo put new route changes into effect on Sunday that direct commuters to the newly opened Confederation LRT Line 1.
Problems arose on Tuesday morning at 8:05 a.m. at the uOttawa Station. Allegedly someone pushed open a closing train door to allow riders to continue exiting, effectively jamming the door and shutting down the system.
The next day, also at 8 a.m. at Lyon station another door issue caused commuters to be stranded for an hour.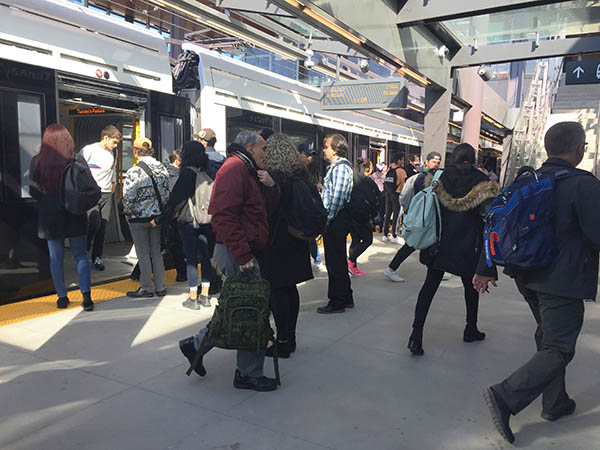 On Thursday at 7:30 a.m. a train was held up at Bayview station. The event reduced service between Tunney's Pasture and Lyon stations increasing travel times by up to 30 minutes. OC Transpo is investigating why the computer caused the delays. Full service was restored by 8:15 a.m., but that hasn't eased concerns of some commuters.
"What used to take me 40 minutes now takes me an hour and 20 minutes," said commuter Desiree Martin about the delays.
She was thankful to be on a bus instructed to bypass Tunney's Pasture station on Thursday morning, especially after she had experienced the full effect of the shutdowns on Tuesday and Wednesday.
"I'm lucky because where I work, they are pretty good and several of us are late because of this. But I have anxiety, and the crowds and pushing and there being no room (in the stations) is very difficult," Martin says.
Concerns about mental health issues such as anxiety and claustrophobia caused by delays and overcrowding at stations prompted Distress Centre Ottawa to release via Twitter a reminder about their 24/7 help line. The line can be reached by any of the pay phones along the LRT.
"I also have a bad ankle, so I can't stand for long periods. Yesterday morning I found a spot in the corner on the train and sat on the ground just trying to be calm," Martin said.
She wasn't alone in her worries about overcrowding.
"Tunney's Pasture station is always packed at commute time. As passengers scramble through narrow doorways and stairwells, it seems like the station was not designed to be the endpoint of a busy transit route," commuter Mark Warburton told Capital Current.
Warburton did admit that the bus route changes haven't been that bad for him. "I've been enjoying the efficiency of the new 258 route. It gets me to Tunney's from my house in about 20 minutes, meaning my commute to Rideau could theoretically be 30 minutes total."
For the past couple days however, that 30-minute commute tripled in length for Warburton. On Thursday morning he used the city's R1 shuttle service and still had to walk the remainder of his commute after an OC Transpo driver decided to make passengers get off at Lyon station Thursday morning.
Most expressed concern about OC Transpo's ability to get them to work on time. For some, like Katie Bussiere, the loss or modification of regular bus services causes major inconveniences.
"Today, with delays, it took over an hour and a half. I was about to call the MP and complain about it because it's ridiculous to cancel all the busses and then have the train not working. I missed my class today," said the Carleton University student.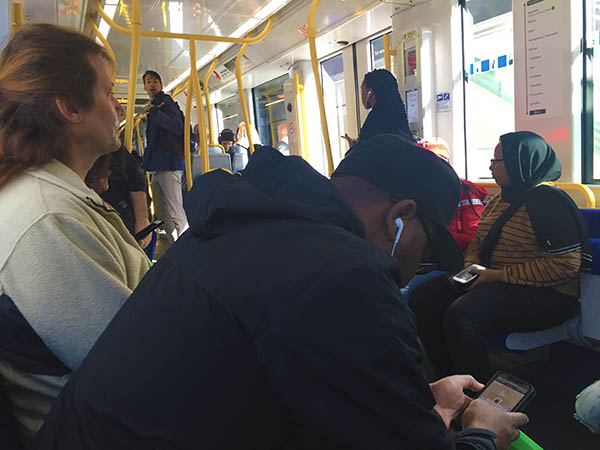 What was once a direct line from home to campus, has now become a trip that involves making two connections, she said.
"I used to take the 104 from Place [d'Orleans], but now I have to take the 39, get off at Blair, take Line 1 to Bayview and then switch again to take the Greenboro train to school."
OC Transpo head John Manconi released a letter Thursday afternoon apologizing for the delay and outlining what had been done to fix the glitch on Thursday and what the transit organization will do to establish a more consistent service going forward.
For now, some commuters are feeling stuck. "I don't have much of a choice, I don't have a car and am unable to get one financially," Martin said.
"I don't have the money to spend on Uber everyday, there's no other way to school now," Bussiere says.
---
More Stories