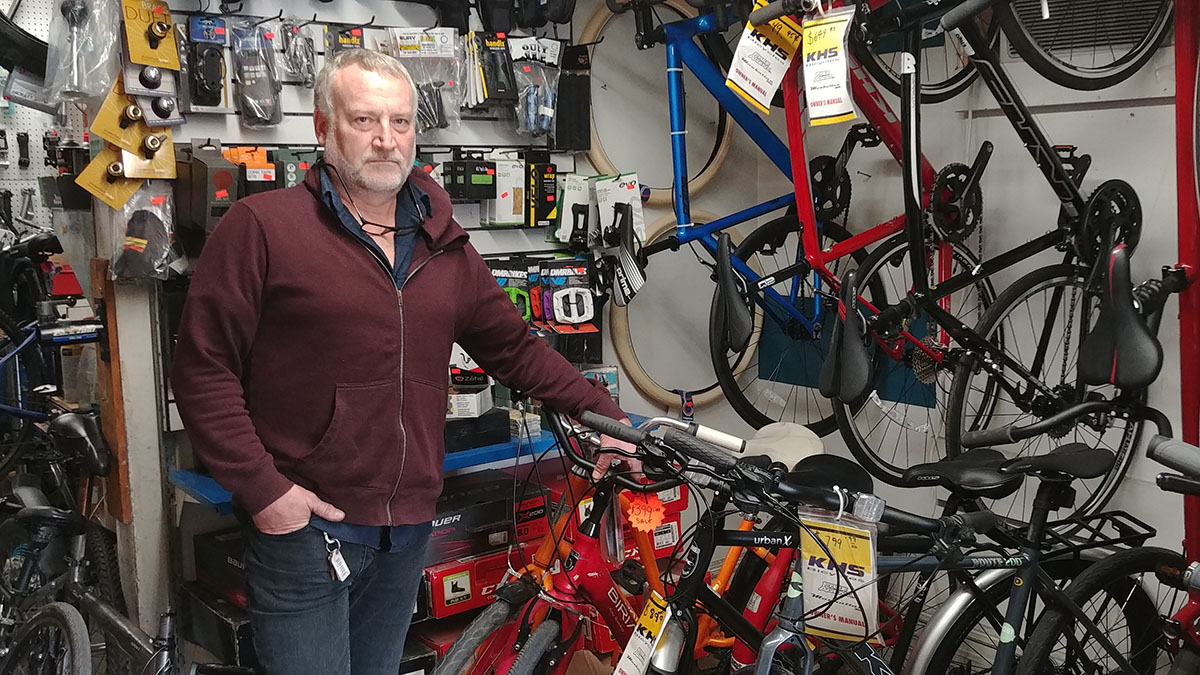 On Oct. 2 the Ontario Ministry of Transportation (MTO) announced a plan to replace four bridges on Highway 417. For Gord Martin, this announcement came as a disappointment and a shock.
Martin is the owner and manager of Cyco's, a store that sells and rents bikes and ice skates. He opened the store 23 years ago on Hawthorne Ave., a short walk from the Rideau Canal. The store's property is being looked at as a possible staging area when construction of the replacement bridges begins in 2024 or 2025.
When MTO unveiled its plan, Martin said he was surprised. "Nobody actually contacted us," he explained. "There were [only] whispers that it might happen."
According to Martin, "we still have had no formal contact [from] anybody."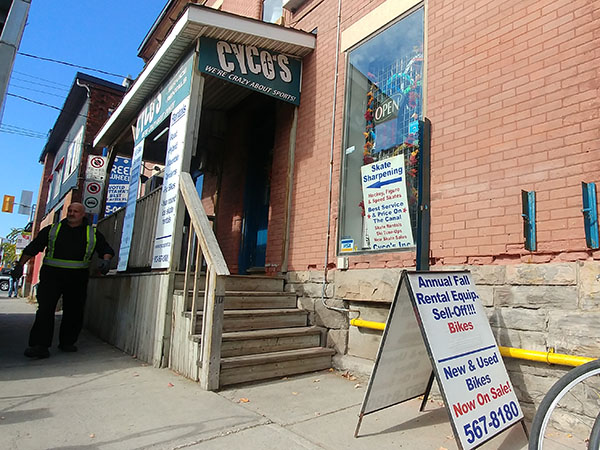 If the property is eventually purchased from the building's landlord, Martin's store will likely be demolished.
For now though, this is only a possibility. Speaking on behalf of MTO, Communications Co-ordinator Brandy Duhaime explained the importance of the project. 
According to Duhaime, the four bridges (located at Metcalfe Street, Elgin Street, Main Street and the Rideau Canal) are "in need of replacement due to their age and current condition." She said that on-going maintenance is keeping the bridges safe to use until they can be replaced.
Duhaime said that the plan to replace the bridges is only "in the preliminary design stage and no decisions about properties or staging areas have been finalized."
At this point, Duhaime said MTO is simply consulting with property owners, and considering what property may be required. In her words, "If lands are needed, the ministry is committed to negotiating in good faith."
Martin however, says he is not hopeful that Cyco's will survive at its current location. "A lot of people are hoping that we'll stay in the neighbourhood and try to find someplace [else]," he said. "But it's hard because there's no other spot like this on the Canal. So, it's difficult."
Martin isn't the only business owner worried about potential construction. Lucas Nault is the owner of the Lucas Nault Hair Studio and the Organic Salon. The studio, located on Main Street, is in the same situation as Cyco's. 
"I understand that it has to be done, but it's never good when it [affects] you," Nault said.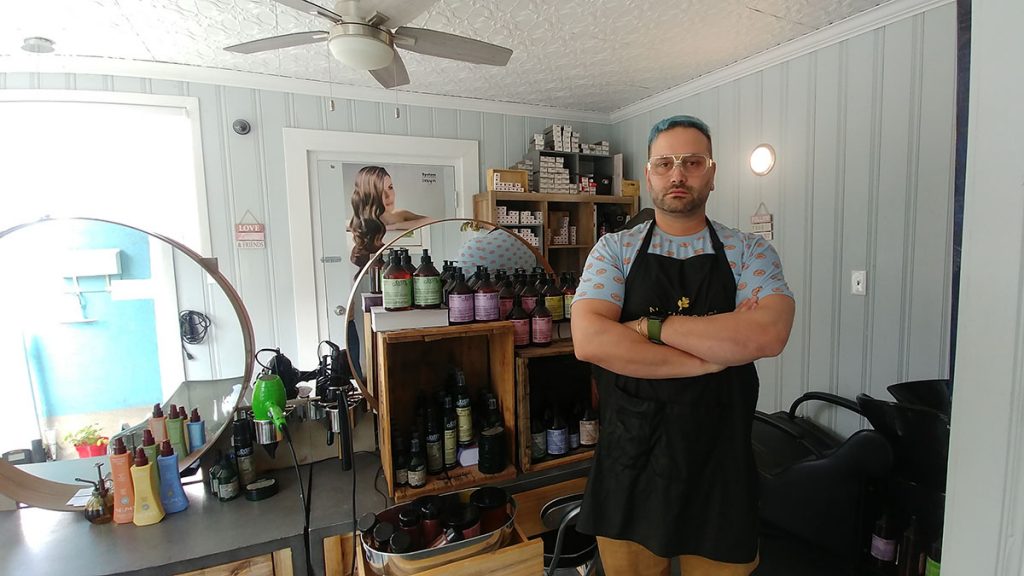 Despite opening the salon just two years ago, he explained that having to close due to construction would not be easy for him.
"Looking in the neighbourhood now, there's so many new condos going in and the prices have all been driven up," Nault said. "For me to move this business and stay on Main St., I'm going to be paying a lot more money every month, and I don't know how feasible that is."

---
More Stories