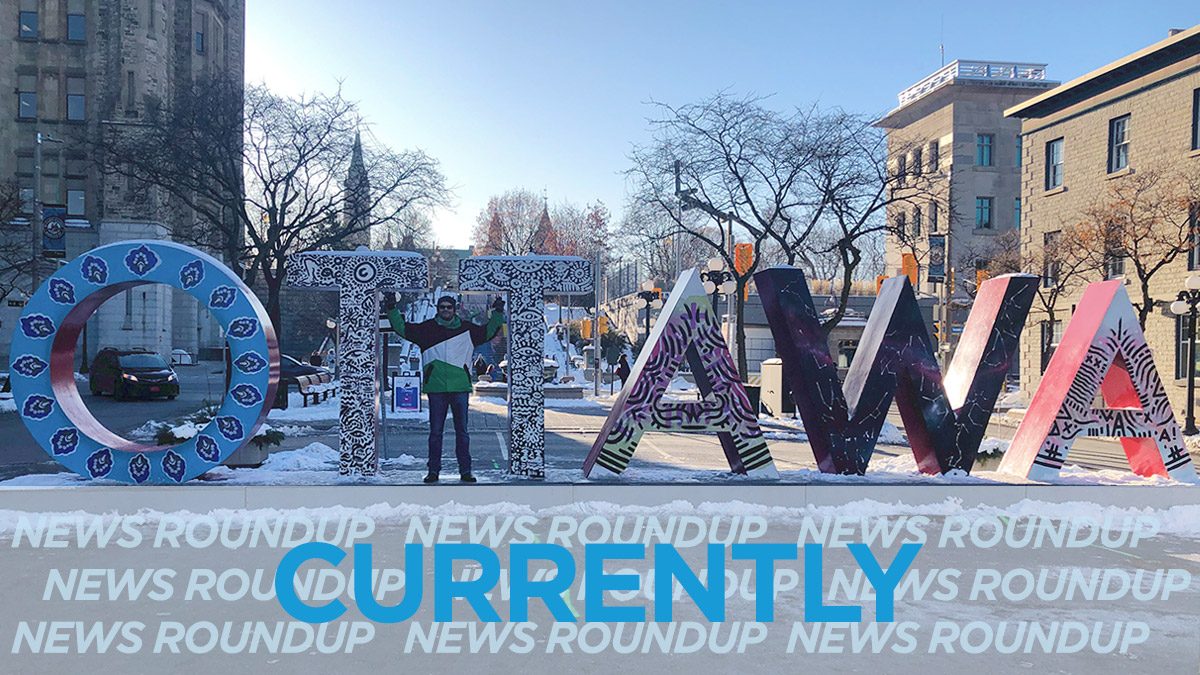 Happy Valentine's Day, Ottawa. Environment Canada says it's going to be a cold one, with a windchill of -32 this morning and a high of -13. There is a risk of frostbite and Sunday's extreme cold warning extends into this morning.
Ontario declared a state of emergency on Thursday in response to protests against vaccination and COVID-19 mandates. With blockades affecting the Canada and U.S. border and Ottawa entering the 18th day of protests, CBC reports the federal government has been in discussions around emergency measures.
Counter-protesters turned the tables on a small Freedom Convoy in Ottawa South on Sunday, locking down 25 downtown-bound cars and pickup trucks for most of the day on Riverside Drive. The Ottawa Citizen has more.
Mayor Jim Watson says an agreement has been reached with the president of the "Freedom Convoy" demonstration to remove trucks out of residential neighbourhoods starting Monday. CTV has more.
Ukraine is now surrounded on three fronts by Russian troops with Western and Ukrainian officials concerned an invasion could happen any minute. Movements on the borders of Eastern Ukraine, Belarus and Crimea are being closely monitored. CTV has more.
The Los Angeles Rams made a late comeback against the Cincinnati Bengals on Sunday night to win the Super Bowl. The half-time show featured Eminem, Dr. Dre, Snoop Dog, Kendrick Lamar and Mary J. Blige. Sportsnet has more on the big game.
---
More Stories