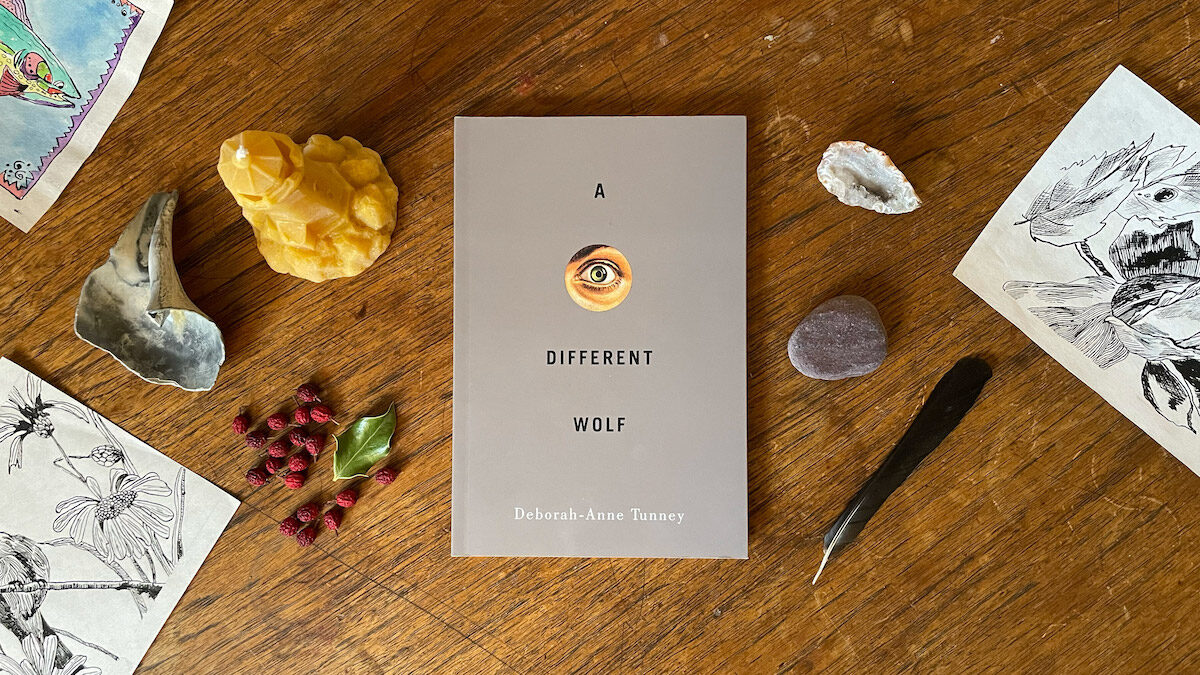 When she was a teen, Deborah-Anne Tunney kept her poems in a locked diary. She had started writing at age 12 to preserve the memory of a waking dream, but she didn't feel comfortable sharing her work.
But her constant scribbling caught the eye of her friend Patsy. "She took my little diary, and she brought it into the washroom and cut the lock off so she could read it," says Tunney.
In Tunney's experience, people always think you're writing about them, but Patsy's interest immediately waned when she saw what was inside. She handed the diary back with a halfhearted apology, adding "there's nothing in there anyone would care about."
That moment has stuck with Tunney for more than 50 years. "Don't worry. Nobody really cares what you're doing," she says as she recalls the exchange.
"I don't know if that gives me freedom or just depresses me."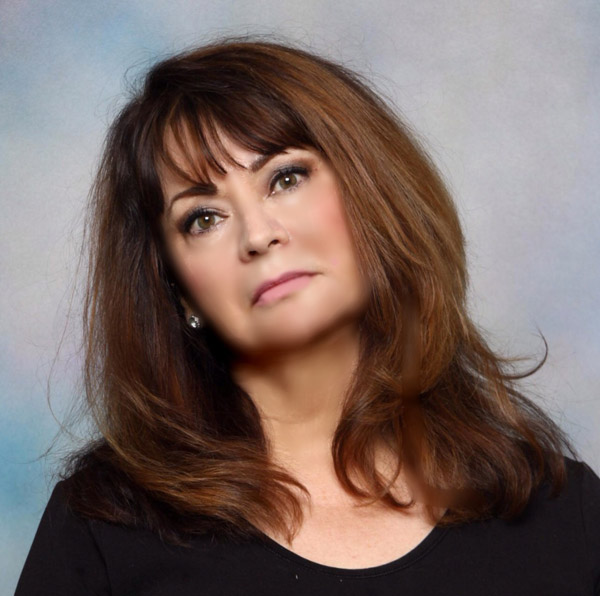 The 69-year-old continued to work on her craft; in recent years, she's published a collection of short stories, a novel and A Different Wolf, a debut book of poetry, that won the 2021 Archibald Lampman Award handed out during the 2021 Ottawa Book Awards ceremony. The prize is presented once a year by the Arc Poetry Magazine to the best poetry collection from the National Capital Region.
As a member of the Ruby Tuesday writing group in Ottawa, Tunney meets weekly with other area poets and she says a lot of her success is due to the group. But Frances Boyle, another member who met Tunney over a decade ago, is quick to point out her pre-Ruby achievements.
"The first time she sent a story out, it was accepted, and the first time she sent a poem out, it was accepted," says Boyle. "She's been published in all sorts of wonderful magazines."
The hurdle Tunney needed to overcome was self-rejection. Growing up, she never thought she could be a writer. "It seemed like such a high-falutin' thing to want to do," Tunney says. "I kept it hidden for a long time."
At 19, she began working for the National Research Council and stayed for 35 years, in a variety of different positions until her retirement.
"I never thought I could go to university. I didn't think I was smart enough. That was the hardest thing to get over," she says.
She did more than get over it, completing a B.A. and M.A. in English Literature through night classes at Carleton University while she worked full-time. She went on to start a PhD at the University of Ottawa, but she was unable to complete it because of a variety of circumstances in her life.
Rather than abandon her writing, Tunney instead enrolled in a correspondence course at Humber College led by award-winning fiction writer and memoirist Isabel Huggan, who won the Charles Taylor Prize for Literary Non-Fiction in 2004.
Huggan started at the school in 1998 and Tunney was one of her first students.
"I was just beginning my work as a mentor. I was a real fussbudget," says Huggan. "She would get a manuscript that was just covered with suggestions and cuts and grammatical points, and what I loved about her was that she didn't find that distressing. It was like food."
"She was different in her absolute determination."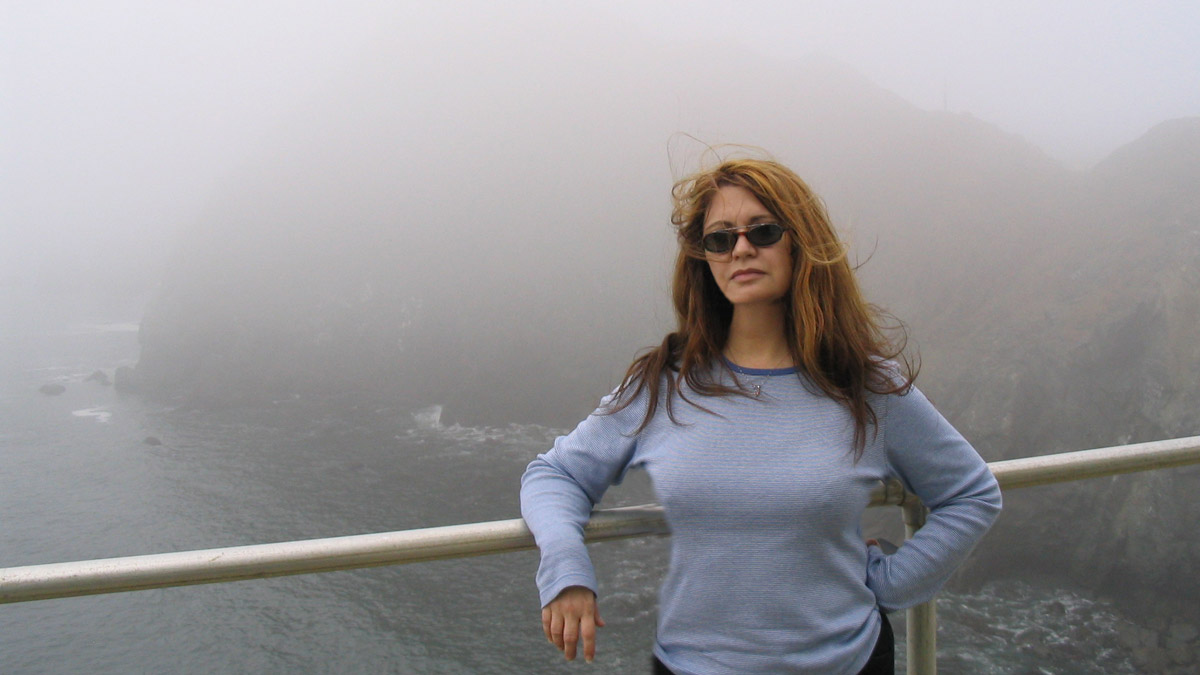 Tunney has been lucky or talented enough to catch the eye of more than one prominent literary personality. While introducing Tunney during the launch of her first novel, Boyle relayed a story about how Tunney's work snagged the attention of Tom Jenks during a workshop she took with him in San Francisco.
"Tom Jenks, who's edited work by Ernest Hemingway and Raymond Carver, published one of Deb's stories as the 'story of the week' in the highly prestigious U.S. magazine, Narrative," said Boyle in her speech. "The fact that he plucked this story from the drafts in a workshop Deb was taking with him in San Francisco is remarkable."
It's fitting that Tunney would shine in San Francisco, a city that is close to her heart. It was her familiarity with the view of Alcatraz from the steep hilltops that inspired A Different Wolf. One night, she was watching Vertigo and a line came to her that's still in the book: I understand that evening out the rear view window.
Based on her perception of Alfred Hitchcock's oeuvre, A Different Wolf is an intricate evaluation of the famous filmmaker's work that fits into the tradition of art begetting art.
"She's writing about Hitchcock films, but she's also writing about a period of time," says Boyle. "She's sort of paralleling things. Hitchcock and the male gaze and all that, with growing up in a small community and growing up as a young woman."
According to Huggan, Tunney has been pulling from her own experience since they first began working together more than 20 years ago.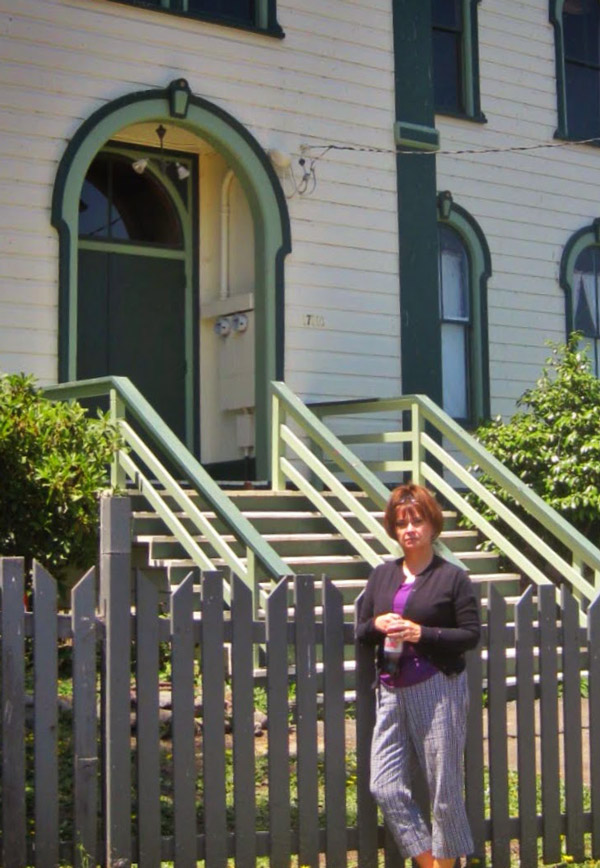 "I could see that she was mining very particular territory from her own life, and from her own imagination," Huggan says. "What she wanted to say about class, what she wanted to say about being female, what she wanted to say about family.
"She kept coming at it and coming at it and coming at it. Different characters, different scenes, using the past, reinventing it, going back to it. It was very interesting work for me to see her diligence."
Boyle says she first realized Tunney had something special on her hands when she read several of the Hitchcock poems at a public reading.
"I remember just being electrified by the linkages between the poems and how well they all fit together," says Boyle.
Boyle was not alone. A diverse panel of judges selected it for the Archibald Lampman Award shortlist in August of last year.
Tunney tried not to get her hopes up, but as the ceremony drew closer, her excitement mounted and she felt gratified by the recognition.
"The book was a lot of years of work," says Tunney. "It's really nice to think⁠— and this would be for any of the books on the shortlist⁠ — that somebody read it and really liked it."
The judges did more than like it; they awarded A Different Wolf the top prize, showing that someone does care about what's in Tunney's notebook after all.
Ottawa poets who would like to submit their work for this year's Archibald Lampman Award have until March 31, 2022.
---
More Stories