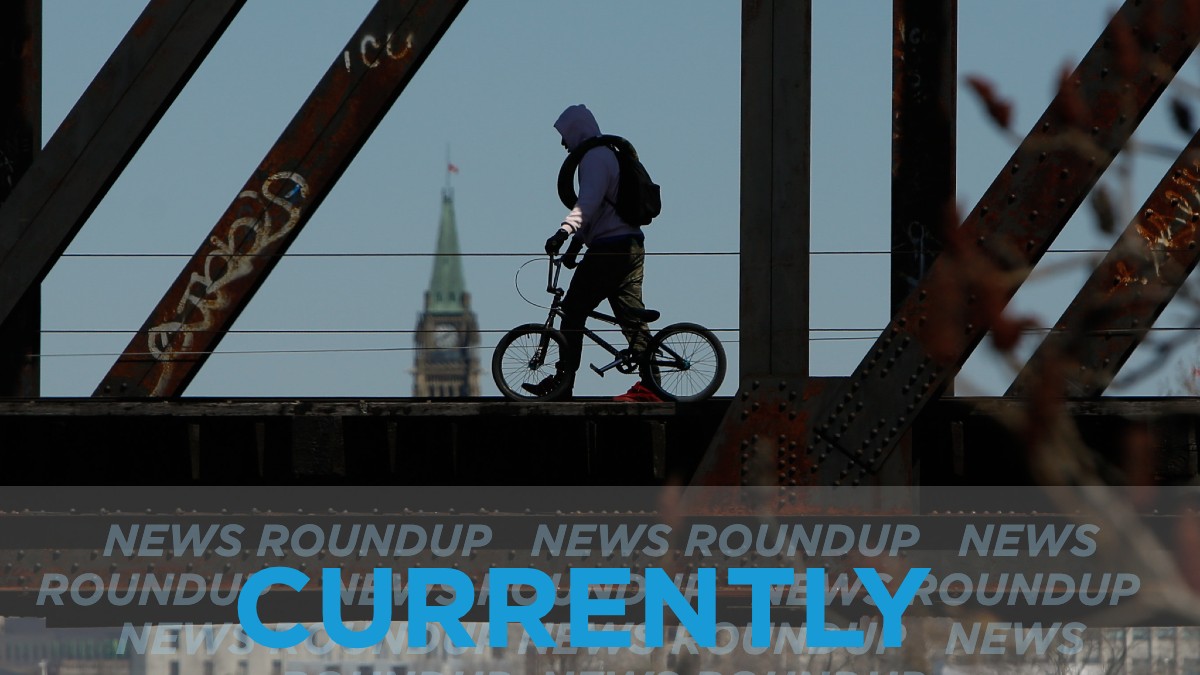 Expect another hot and stormy day, according to Environment Canada. The high for the day is 28ºC with a mix of sun and cloud. This afternoon and evening, there is a chance of showers and a thunderstorm. The low overnight is 18ºC.
Two of Ottawa's outdoor markets are off to a slow start as they open for the season with new conditions because of COVID-19, the Ottawa Citizen reports. Parkdale Market only had four open vendors and a small amount of inventory on Sunday. The new conditions include having the stalls only open on one side, limits on the number of customers allowed in the stall at one time as well as the produce being kept out of the way of the public. The Byward Market also only had four vendors open over the weekend.  As well, customers aren't coming out to shop the way they have in previous years. 
An employee at Kingdom Nails & Spa in Kingston has tested positive for COVID-19. This is the second nail salon in Kingston to have employees test positive for COVID-19. The salon will remain closed until it is declared safe to reopen by the public health department. The number of confirmed cases in the area went up to 22 on Sunday. Dr. Kieran Moore, medical officer of health for the Kingston area said the community can learn from this and better protect the community moving forward. CBC has more.
Starting July 1, every seat on Air Canada and WestJet flights will be for sale. This means an end to the physical distancing measures in place because of COVID-19. This decision has resulted in a demand for refunds by many passengers. According to Gabor Lukacs, president of an advocacy group for flyers, these passengers should not expect refunds. CTV News has more reaction.
On Sunday, dozens of people marched in the streets of Edmonton in support of Black trans lives. Members of the rally discussed their hopes for change such as their fight for equality and understanding with Global News. As well, many participants in the rally spoke of the racism, homophobia and police brutality they had experienced in Edmonton. "We deserve to be respected and we demand to be protected," said organizer Adebayo Chris Katiiti.
Ottawa Bylaw officers begin enforcing the posted time limits for parking on City of Ottawa streets today. On March 17, Ottawa Bylaw and Regulatory Services suspended enforcement of the offence of parking in excess of the time limits due to the COVID-19 pandemic. The move was designed to encourage people to work at home and help limit the spread of COVID-19. CTV has more.
---
More Stories