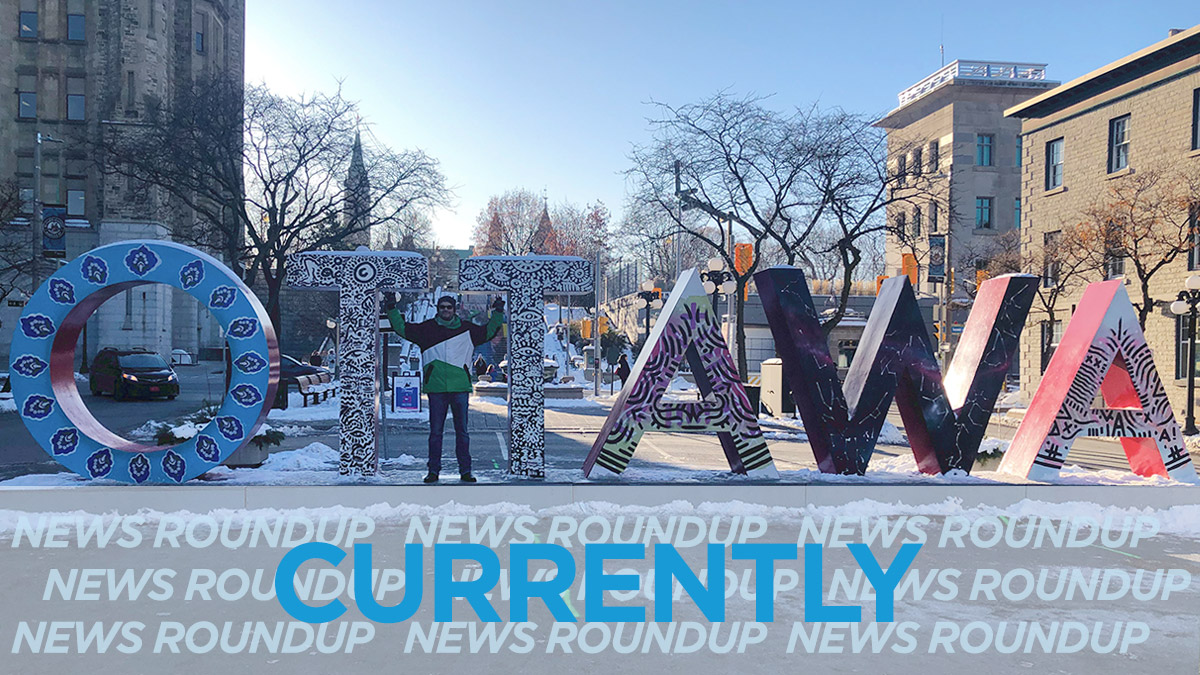 Good morning Ottawa! It is -4°C this morning and will be 0°C this afternoon. Expect two to four inches of snow today, ending late in the evening. There is a risk of freezing drizzle beginning tonight and continuing overnight as the temperature drops to -1°C. Environment Canada reports.
Ottawa Public Health has laboratory confirmation of community spread of COVID-19. Residents are encouraged to continue to practice social distancing and to limit non-essential excursions outside of the house.
In a statement released late Sunday night, the Canadian Olympic Committee and the Canadian Paralympic Committee said they will not send athletes to the Tokyo 2020 Olympic Games if they go ahead as scheduled. The Summer Games are set to begin on July 24. CBC has more.
Health Minister Patty Hajdu warns Canadian travellers she is looking into the possibility of criminal charges if they do not self-isolate upon their return home. The Quarantine Act gives the health minister the power to designate quarantine zones and to fine or jail travellers who disobey rules. Read CBC's story here.
A handful of MPs will gather on Tuesday to pass emergency economic measures. This spending will begin the first round of federal funding to help Canadians and businesses through the COVID-19 crisis. The Toronto Star has more.
The Eastern Ontario Health Unit said a health-care worker at The Ottawa Hospital has tested positive for COVID-19. On Sunday, Ottawa's medical officer of health Dr. Vera Etches announced that Ottawa Public Health has confirmation COVID-19 is spreading within the community. She estimates there could be up to 4,000 cases in the city right now. The Ottawa Citizen has more.
In his Sunday briefing, Prime Minister Justin Trudeau thanked Canadian children for changing up their routines and staying indoors in response to COVID-19. He stressed the importance of staying home, washing hands, and practicing social distancing and said more direct COVID-19 messaging specifically for kids is coming soon. Read CBC's story here.
---