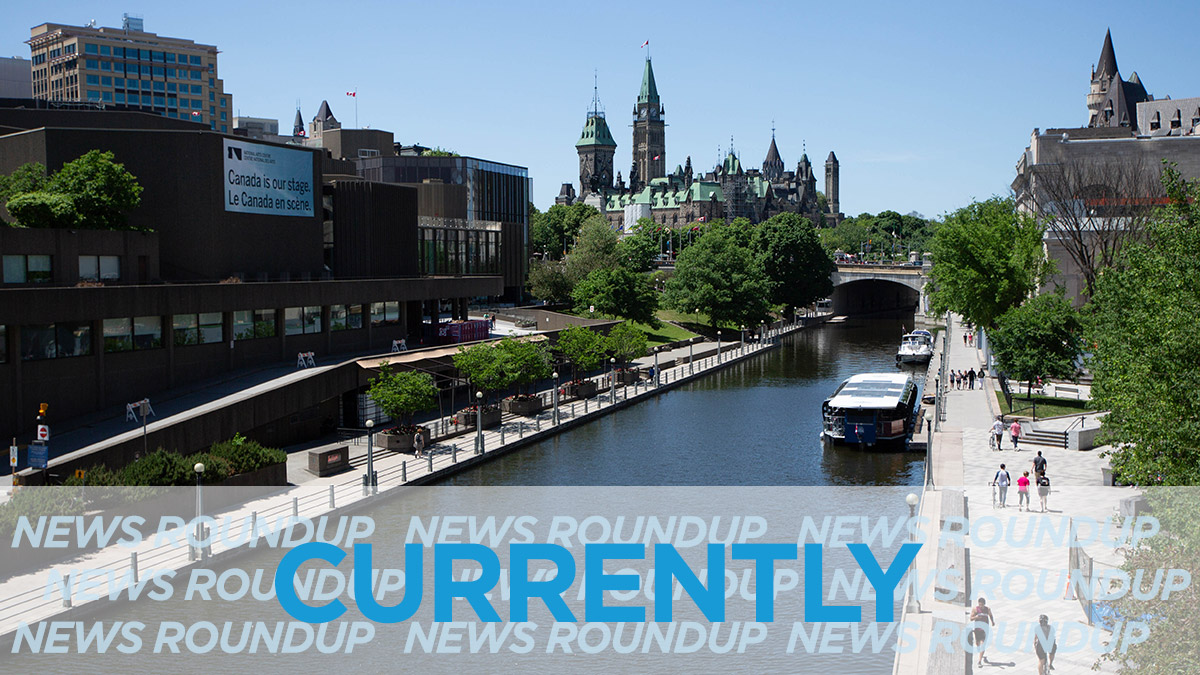 Monday morning brings fog to the Ottawa area, while the rest of the day will be under mostly sunny skies, Environment Canada says. Expect a high temperature of 21°C with the low reaching 10°C at night.
The City of Ottawa saw 71 new cases of coronavirus on Sunday after new safety measures went into effect this weekend, the Ottawa Citizen says. The new "orange" level restrictions call for the modified reopening of businesses like gyms and indoor dining.
Ontario reported 1,328 new COVID-19 cases on Sunday, marking a new single-day peak for a second day in a row, CBC reports. The Ontario health ministry reported 1,132 new cases on Saturday, for a total of 2,460 cases over the weekend. Both totals surpassed the previous high of 1,050, which was reported on Tuesday. 
Pfizer says an early peek at its vaccine data suggests the shots may be 90 per cent effective at preventing COVID-19, indicating the company is on track later this month to file an emergency use application with U.S. regulators. CBC has more.
Alumni from Westmount High School sing praises of Kamala Harris, according to CBC, calling her victory "an inspiration." Harris will become the first female, Black and South Asian vice-president in U.S. history when she is sworn in Jan. 20 along with Joe Biden.
Trebek, 80, passed away in his home on Sunday morning, Global News reports. The cherished Canadian and University of Ottawa alumni hosted the popular game show for over three decades.
---
More Stories